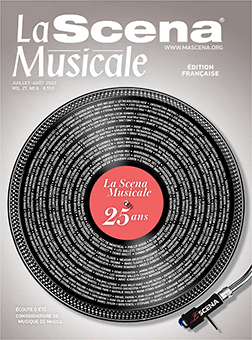 This page is also available in / Cette page est également disponible en:

Francais (French)
Schubert: The Complete Sonatas and Major Works for Piano
Mathieu Gaudet, piano
Analekta, 2022

The three-part Sonata in A major, D.664 is perhaps one of Schubert's most played works, and Mathieu Gaudet does a fantastic job of showing why in his newest album. The pianist allows the works to thoroughly explore their respective emotions: the first movement's erratic melodic jumps and quick tempo establish a sense of urgency, the second movement offers a period of respite with a slower and more contemplative passage, and the third movement bursts into a joyous celebration of all that is good. But Gaudet is very careful with Schubert's motifs, playing everything at just the right intensity, intonation, and volume to unify the works despite their differing emotions. He displays total control over his instrument and exudes confidence and power in his performance.
He demonstrates a similar technical prowess in the "Reliquie" sonata, but his highly expressive playing style doesn't quite suit the first two movements. The powerful staccato in the climactic portion of the Moderato movement, for example, is too much for the otherwise gentle tone, which ultimately leaves the listener unsatisfied. Since the last two movements were never finished by the composer, Gaudet opts for interpretations that allow him to play to his strengths and finish the album on a high note.
This page is also available in / Cette page est également disponible en:

Francais (French)