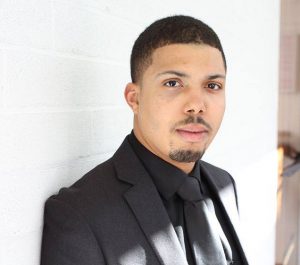 Twenty-five year old Texas-born Alcée Chriss wins the 2017 Canadian International Organ Competition (CIOC) held in Montréal this month. He is a seasoned competitor having conquered the Fort Wayne Organ and the Miami International Organ Competitions and second places at the Longwood Gardens and the Arthur Poister Scholarship competitions. Chriss says his most elated moment in the CIOC came when he played the last note of his program. Performing in the dead of the night, Chriss was the final contestant to perform at Montreal's Notre Dame Basilica. He followed five finalists who each performed forty-minute programs on an intense day of music making.
Chriss believes that the CIOC is one of the most demanding competitions on the circuit. "Contestants must prepare over three hours of music. This is why this competition attracts the best of the best." He says he also entered this competition because of the "level of the jury." The CIOC also differs from other competition in its demands of playing several different organs during the three rounds. He says in preparation of his final round rehearsal he came with a specific list and architectural plan, citing that each organ with it distinctive dimension calls for precision preparation. Chriss' prize package is $25,000 CAD, a CD recording and distribution offer, a 3-year career management and a series of concerts. Chriss also won the $5,000 Bach Gérard-Coulombe prize, which earns him a performance opportunity at the forthcoming Montréal Bach Festival.
Chriss began his musical career in his hometown Dallas church where his father is a pastor. After focusing on gospel music, Chriss took up classical pipe organ at the age of sixteen.
Now in his third year as a doctoral candidate at McGill University studying with Hans-Ola Ericsson, Chris enjoys Montreal life and what he calls his "nerdy" studies.
Chriss credits Ericsson with the range of music that he performs. "My teacher is a Renaissance man. He is a world famous interpreter of contemporary music and he has a reputation for teaching literally any kind of music." Chriss's eclectic repertoire in the competition demonstrates the risk taker. In the final "free choice round" he performed a Bach concerto, Wagner's The Ride of the Valkyries with excerpts from Elgar, Duruflé and Dupré. Completing the wide spanning but winning approach, Chriss performed his own already published transcription of Art Tatum in a work called Rhapsody after Art.
Post CIOC, Chriss sees his career unfolding as an entrepreneur, performer and teacher seeking to bring new audiences and musicians to the pipe organ. His role as a board member of the American Guild of Organists on the National Task force for young organists will ensure his vision. As Chriss embarks on his diverse career as a harpsichordist and jazz pianist he says for now he is "done with competitions."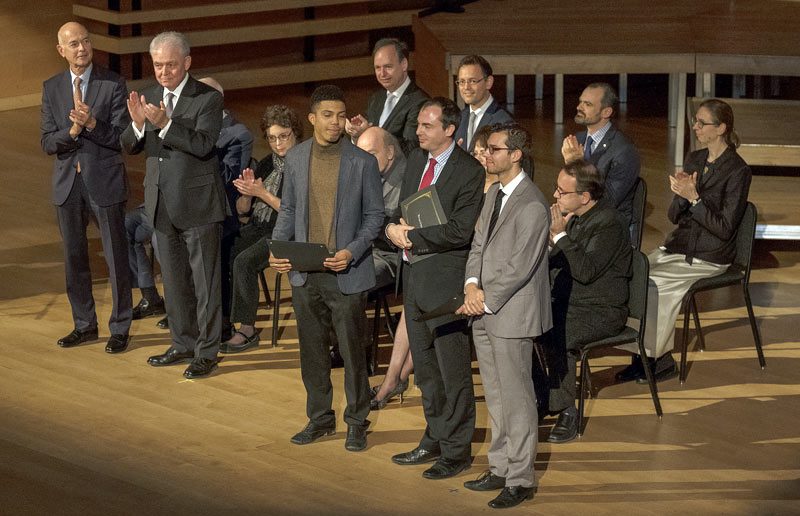 2nd place: Oliver Brett, United Kingdom

3rd place: Nicholas Capozzoli, United States