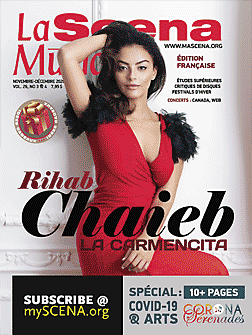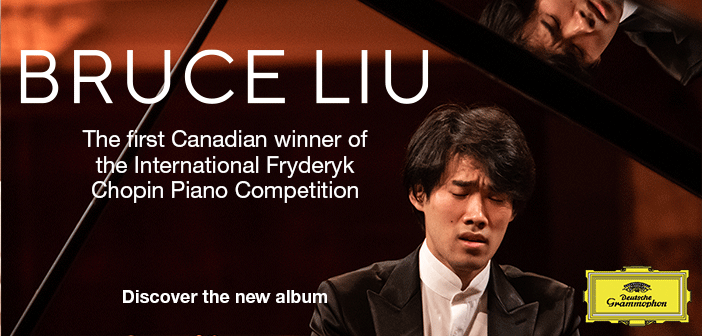 This page is also available in / Cette page est également disponible en:

Francais (French)
The music just comes to me; I just write down what I hear," says Jaap Nico Hamburger. Only two years after quitting his full-time job as a cardiologist and devoting his life to composing, Hamburger, 62, has released two recordings and can lay claim to an impressive list of commissions and premieres, including an opera at Lincoln Center in New York, originally slated for March 2020, and now rescheduled for a post-COVID season.
Music was always in Hamburger's life. At the age of three, Hamburger took over the 78-RPM record player originally given as a birthday gift to his older brother who was more interested in a train set. "I played the 1920s recording of Beethoven's Ninth Symphony by the Berlin Philharmonic over and over again," explained Hamburger. (He couldn't relate to a recording of a Wagner opera.) When he went to preschool at age four, and the teacher asked him to sing a song to introduce himself to the other kids, he sang the entire Ode to Joy fourth movement from memory – to the chagrin of all. "My mom also gave me music theory lessons with a lady," he recalls. "She was also a piano teacher."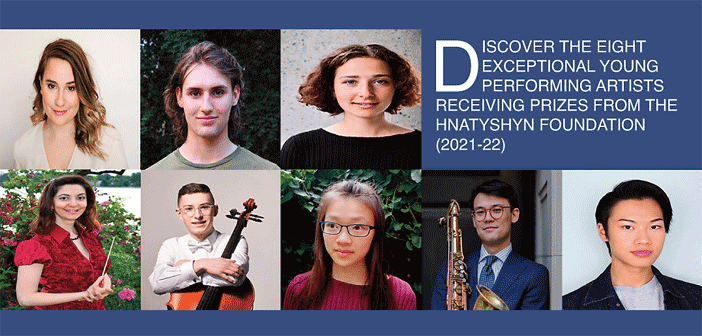 Hamburger's second musical influence was attending his first live concert at age six at the Concertgebouw with his uncle and aunt. The performance was of Bruckner's Eighth Symphony. "It completely opened my soul to a different language," he says. His third major influence occurred when he heard Mahler's Fifth Symphony when he was 13. "Mahler had a deep understanding of who he was and how his music related to the society in Vienna in the early 20th century," Hamburger says. "He had an impressive technical ability to put it in sound."
After high school, Hamburger applied to the conservatory to be a concert pianist and at the same time, he was accepted to medical school. "My mother said you will also go to med school and wanted me to be secure and safe, and do both," Hamburger said. He graduated from the conservatory in 1984 and then in 1986 in medicine.
By this time, Hamburger was on his way to a promising career as a concert pianist, so much so that in 1985 when the Concertgebouw replaced its 1957 Hamburg Steinway, they offered it to Hamburger for a modest fee. This is the same Steinway that Arthur Rubinstein had coveted over the years. "From 1957 to 1976, every time Rubinstein came to perform, he offered to buy it, he loved its endless singing tone."
Hamburger pursued both occupations until 1993, when he had to make a decision. "I was booked for a recital tour of the United States, Europe and the Middle East, and at the same time, as a cardiologist, I was offered a directorship at Erasmus University. I chose to accept the position, cancelled the tour and have not gone back onto the stage ever since."
Hamburger was trained in minimally invasive heart surgery and practised for 25 years. "When I was only doing music or medicine, I was not happy," he says. "It's the combination that gave me direction and purpose. We don't live in isolation, we live in society. We have responsibilities to other people, and writing music and helping people are different elements of the same story. It's about communicating with others and concepts, trying to give a positive contribution to society."
Composing
Hamburger refocused on composing and found that he enjoyed this more than playing piano. "I had been playing with composing," he says. "For many years, I was a member of a rock group, I was writing songs."
Hamburger's first serious composition came in 1995 as a "commission" from a friend. "I got an invitation from a painter to compose a large-scale work for full orchestra that would be played during her exhibition at a major museum." Somehow, that opus 1 is now lost, but it led to a few commissions for Dutch television, universities and the Discovery channel for a film.
"I was doing heart surgery during the day, then I had dinner with my kids and helped them with homework. And then when it was quiet, I composed. And in 2000, when I moved to Canada, it became more serious, writing art for art's sake."
Canada
At the same time, Hamburger's medical career was taking off. It allowed him to travel outside of the Netherlands. He received five job offers from Europe and North America. Hamburger chose the University of British Columbia and Vancouver's two main hospitals to work in their program in Interventional Cardiology.
"Canadians liberated the Netherlands and freed my parents," explained Hamburger. "I thought the right thing to do was to come to Canada to give back to Canadian society."
During the Vancouver years, Hamburger sat on boards of local musical organizations. It was, however, his ties to his mother that propelled him.
"After my father passed away when my mother was in her late 80s, I urged her to write a biography," he recalled. "Both my parents were among the few survivors of the Dutch Holocaust. About 75% did not survive. They met in the 1930s and were in their late teens when the war broke out. She basically wrote a history of the Jewish community of Amsterdam during her lifetime."
Hamburger joined his mother when she was invited by Yad Vashem, the World Holocaust Remembrance Center in Jerusalem, to present her book in 2010. "One of the most impressive memories is the Children's Pavilion in the Holocaust Museum, a separate pavilion that tries with architecture to describe the image of the murders.
"It's overwhelming in its starkness and simplicity. I walked into that shaken to the bone and then came out into the sunlight, and that was where I got the concept of the Second Chamber Symphony. The outline of the symphony was a moment of deep inspiration. I sketched it right afterward."
Hamburger's mother passed away four years ago at the age of 95, but not before changing his course once again. "She sat me down for dinner and said 'enough is enough.' You've been doing your medical
career for decades, why don't you go back to being a musician?"
It took a few years for Hamburger to wind down his practice to the point in 2018 when he quit his medical work to devote himself full-time to music. "I said, if not now, then when? It was an adventure, because nobody knew me and I had no network. Within months, people started to listen and said yes, let's do something."
Hamburger then met Barbara Scales, who became his manager, and Jeremy VanSlyke at Leaf Music, agreeing to a number of albums: the Piano Concerto, a disc of the two Chamber Symphonies and a third album of chamber music. In his second year, he's already getting new commissions.
So far, Hamburger has a catalogue of about 56 movements. "The commissions are mostly musicians listening to my work and knocking on my door and asking for it," said Hamburger. Six months ago, the Dutch harpist Lavinia Meijer arranged a commission for a concerto from the United Nations and the Dutch government to mark the 75th anniversary of the International Court of Justice in the Hague.
Composition style
As a composer, Hamburger is self-taught and claims to have no defined style. Listening to his Piano Concerto and the Chamber Symphonies, it's hard to not think that his music is programmatic. "The first two Chamber Symphonies are deliberately programmatic," he admits. "I think when I write music, I think about storytelling. The first was about the passing of Ligeti, I read his biography and tried to capture my impressions into the music.
"For the second, I read five diaries of teenagers who were murdered. Anne Frank's is about a young girl who was in hiding and did not witness the atrocities, and she writes about how the world should be, very beautiful and inspired. The other four were witnesses to the atrocities. It's gruesome, very difficult to read, not easy for highschoolers. I had read those stories a few years before joining my mother at Yad Vashem. The Piano Concerto is more of a private inspiration, so it's not relevant what the program is."
Hamburger then admits his unorthodox creative process. "The other aspect to my composing, I don't know if it's a style. I don't think I'm composing at all. The actual moment that something comes out, I'm not doing anything but receiving something that is complete."
A case in point is the third movement of his Piano Concerto. "I received something, I isolated myself from sound. It's a large score for 75 musicians, but I started by writing the piccolo part first, then the flutes, oboes, clarinets, brass, percussion, strings and then the piano part. If I know the piccolo part before the piano part, then I'm just receiving.
I knew where to start and how many bars to leave empty. The music that I share or record or publish, it's received, and it's already complete. Afterwards, I am not sure I know what I did."
Hamburger relates that he only became aware of this gift over time. It was when he finished the Piano Concerto that he finally realized it. "Over the past year, for the Concerto for Viola and Orchestra (to be premiered in Canada by Marina Thibeault), which is a four-movement 24-minute work, I wrote out the entire score in 45 minutes. And I never go back. I don't make sketches. I start with the concept of the orchestration, I know the size of the band and who plays, and I write from scratch into a full score. It's weird. But it's real. And it makes me very grateful. It's all gifted. It makes me scared as I never know if it will ever happen again."
Hamburger nevertheless holds common-sense views on music composition. "I have definitely no interest in using music to innovate for the sake of innovation," he says. "Everything is about communication. If I seek pleasure in writing in a style that people cannot relate to, then I've lost the ability to communicate. I'm not preoccupied by whether my music is tonal or not. It comes from inspiration rather than deliberation.
'The real answer is there is good music and not so good music and independent of time and style. I adore Bach, Mozart, Beethoven, Brahms, Bruckner, Mahler, Shostakovich, Bartok; the giants wrote good music, but so did Prince and Led Zeppelin, Stevie Wonder. I've been everywhere twice, and you see different languages and cultures. There is good music everywhere. There is not one composer that I model myself after."
Goldwasser
Hamburger's upcoming opera Goldwasser is based on De Familie Goldwasser (The Goldwasser Family) by Ariëlla Kornmehl. It is a Dutch novel about a Jewish girl who falls in love with a non-Jew and is expelled from her family. "When I read it in the early 2000s, I thought it was a story for an opera," Hamburger says. "I started to
compose scenes from what I had read, one scene at a time."
Once completed in 2017, Hamburger sent the MIDI soundtrack to a New York contemporary opera company. Subsequently, Barry Tucker of the Richard Tucker Foundation heard about it and invited Hamburger for a meeting. Even though Tucker claimed interest only in Mozart, Verdi and Puccini, after listening to the MIDI CD, he contacted Hamburger to have the opera performed at Alice Tully Hall in New York with winners of the Richard Tucker Foundation.
"I completed the majority of the score purely in orchestral music before I had a libretto," Hamburger explains. "Because of the genius of Joel Ivany, he is able to work the libretto to my music. There are some scenes where he is writing original libretto without music and I'm writing new music for those scenes. The original was 18 tracks, and the final version will have 10 minutes more, totalling 90 minutes. And Joel Ivany will also be the stage director."
It was in 2017 at a reception in New York for Goldwasser that Hamburger met his second wife, Kathy, a Montrealer. For two years he travelled between Vancouver and Montreal, finally settling in Côte-St-Luc in June 2020. "We sold our two homes and found a house in which we could move the nine-foot Steinway through the front door," he says.
When asked if he regrets not doing music full-time from the start, Hamburger was quite pragmatic. "If I had not pursued medicine, I would not be in Canada, not met Kathy, not be in Montreal, not worked with the Orchestre Métropolitain. Who knows? I might not have written a single note at all, or be alive. My medical career allowed me to see all of that and changed me as a human being, and all these perspectives are communicated in my music."
Having already composed an opera, symphonies and concertos, what is on his wish list? "If God allows me to write a string quartet, I would be deeply grateful."
This page is also available in / Cette page est également disponible en:

Francais (French)