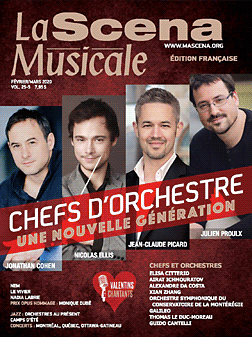 This page is also available in / Cette page est également disponible en:

Francais (French)
Brampton is a growing and diverse community in the west end of the Greater Toronto Area. With a population of 593,638 (Statistics Canada, 2016), it is the ninth largest urban centre in Canada. Its proximity to Lester B. Pearson Airport positions it geographically for diverse programming to a very diversified population where the mean age is 39.
Visible minorities make up nearly 73% of the population, which is equally diverse linguistically (Statistics Canada, 2016). Unlike some of the other performing arts centres on the outskirts of Toronto, arts programming in Brampton is undertaken not by a not-for-profit charitable organization, but by Performing Arts, reporting to the Senior Manager of the Cultural Services Division in the Economic Development & Culture Department of the municipality. The executive team is composed of three individuals, including Jocelyn Johnston, manager of Brampton's performing arts venues.
"In June of last year we were pleased to have Steven Schipper, who came to us from the Royal Manitoba Theatre Centre to become our creative director. As a member of the Order of Canada and Winnipeg and with over 30 years of experience in theatre, he brings a great deal of depth to our programming. In addition, in 2018, we completed our cultural master plan for the municipality. We hope it will serve as a good road map as we travel forward into the next decade."
Brampton is fortunate in that it has a number of venues in order to carry out its diverse and ever-changing programming. "We have three different venues in Brampton, each serving a different aspect of our programming," explained Johnston. The Rose, a horseshoe-shaped room where the primary performances take place, is the showcase.
"Even though it seats 866, it's a very intimate venue appreciated by artist and audience alike," added Johnston. "Though regardless of which venue is used, we place a great deal of attention on the artists we welcome into those spaces and their interaction with their audiences."
Johnston explained how their great corps of staff and volunteers play a key role in the artist and audience interactive experience. "We have a team of volunteers that focus simply on taking care of any artist that walks through our doors to perform for our audiences," explained Johnston. "The care our artists receive is what attracts them back to our venues. Jim Cuddy of Blue Rodeo fame is one artist who always voices his desire to return to The Rose."
Besides their main venue, the Lester B. Pearson Theatre is more clearly a community hub and learning centre, and while it is an older building, $3.4 million was spent on renovations in 2019. The Cyril Clark Library Theatre is the smallest of Brampton's venues, with 180 seat room for smaller recitals and performances.
A great deal of Brampton's programs focus on providing that which is not covered by other music and cultural organizations within the community. This is not unlike a not-too-distant neighbour in Richmond Hill. Throughout the seven-month season, attend September through May, approximately 45,000 individuals from the approximately 70 events plus an additional 12 educational performances at their main venue. This is in addition to the hundreds of rental events that use their venues annually. "Our audience is very open to the genres of music we present," Johnston said. "About two thirds of our presentations are some genre of music presented as a concert. We also have a series called This is Brampton, that includes a jazz series called Sessions in Studio 2, held in our smaller venue.
"In short, we try to fill in the gaps left by other cultural programming, and support cultural entrepreneurship. For example, we present a variety of genres in partnership with other organizations, including jazz with the annual World of Jazz Festival and authors with The Festival of Literary Diversity such as the well-known throat singer Tanya Tagaq."
"Opportunities abound in our community where our programming allows for local professional development and the nurturing of young talent," Johnston add. "And there is the cooperation required by being on the outskirts of Toronto. While there are plenty of different opportunities we have one key challenge. It's the constant growth and change of our demographic composition. We need to keep finding ways to stay connected and reflective of our community."
While Brampton uses many of the standard metrics for measuring success, there is one that stands out, according to Johnston. "The level of engagement between artists and the audience is our true measure of success, and we always try to gather feedback from all involved."
This page is also available in / Cette page est également disponible en:

Francais (French)