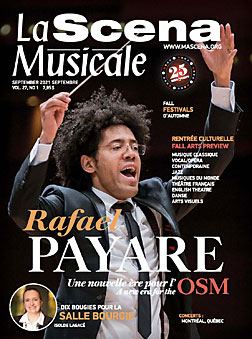 This page is also available in / Cette page est également disponible en:

Francais (French)
The Carnaval des Couleurs de Montréal, a multicultural and LGBTQ arts festival, has taken place annually in October since 2018. It is a response by the BBCM Foundation to the wishes expressed by many communities to see the organization reach a wider public and contribute to the multicultural and multi-ethnic life of Montreal.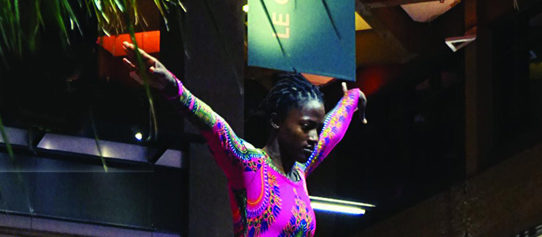 Ainsi, en 2021, le Carnaval des Couleurs de la Fondation BBCM propose les 9 et 10 octobre un festival éclaté en diffusant des spectacles dans trois sites distincts du centre-ville : le Complexe Desjardins, la place Émilie-Gamelin et la rue Sainte-Catherine piétonnière dans le Village gai. On aura droit à une variété de prestations s'adressant à tout le monde :
• activités de jour et de soir qui varient selon les sites;
• prestations non sonorisées dans le Village, dont un déambulatoire de soirée le samedi 9 octobre sur la rue Sainte-Catherine et des animations dans les petits parcs du secteur pendant la fin de semaine de l'Action de grâce canadienne, avec arts de la rue, danse, cirque, marionnettes géantes, etc.;
• prestations sonorisées à la place Émilie-Gamelin et au Complexe Desjardins, avec une variété d'artistes de la scène (chanson, musique) connus du grand public ainsi qu'émergents, multiculturels et LGBTQ.
Pour Robert J. Vézina, président fondateur de la Fondation BBCM, le Carnaval des Couleurs arrive comme une bouffée d'air frais au moment où les différents festivals de l'été sont terminés et qu'on entre dans la période de l'année où peu d'activités culturelles et musicales sont proposées en extérieur ou en intérieur. De plus, en faisant la promotion du multiculturalisme artistique, on contribue également à favoriser le « mieux-vivre ensemble » que de plus en plus de gens et de communautés souhaitent instaurer en permanence à Montréal et ailleurs au Québec.
La Fondation BBCM présente des événements surtout musicaux depuis 30 ans. Le Carnaval des Couleurs s'intègre donc au Festival Black & Blue, un festival de musique électronique qui se perpétue depuis 1991 et qui a été créé par un groupe d'amis qui voulaient organiser une grande célébration LGBTQ touristique à Montréal. L'objectif était de s'amuser et de faire rayonner Montréal, tout en soutenant une bonne cause : le soutien aux organismes prodiguant des services aux personnes vivant avec le VIH-SIDA. Le Festival Black & Blue est vite devenu un rendez-vous annuel de renommée internationale. C'est une célébration qui accueille hommes et femmes, gais et hétérosexuels, sans discrimination et à laquelle des dizaines de milliers de personnes, d'ici et d'ailleurs, ont pris part au fil des ans.
« Trente ans plus tard, cette mission est toujours aussi fervente et pertinente, même si le contexte a bien évolué et que les besoins ont changé », assure Robert J. Vézina.
https://carnavaldescouleurs.org
This page is also available in / Cette page est également disponible en:

Francais (French)