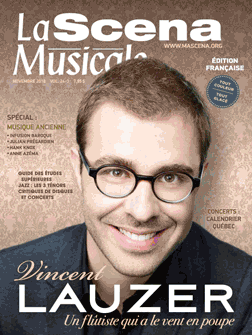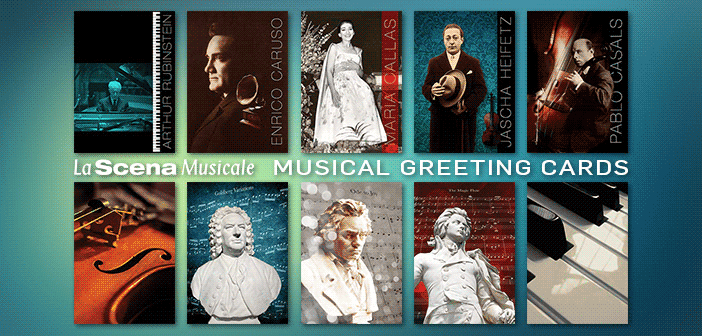 This page is also available in / Cette page est également disponible en:

Francais (French)
Yves Beaupré is fortunate to have a job as rare as it is exciting. He is the only Quebecer to devote himself entirely to the building of harpsichords. For nearly 40 years, he has created between three to five instruments a year, each with its own decorations and sonority. As soon as a harpsichord is finished, Beaupré's Montreal workshop fills with friends and musicians to behold the new wonder, which is then brought to life by the fingers of a performer, himself surprised by the result. The instrument is then sent to its new owner, often in Quebec, but also in Ontario, the United States and Hong Kong. Indeed, like our organ builders, Beaupré has built a solid reputation abroad. He tells us here about his amazing journey.
How did you discover the harpsichord?
In the 1970s, when I was a teenager, there were very few harpsichords in Quebec. The American maker Frank Hubbard had operated his workshop in Boston for several years already and because of his success, had launched model harpsichord kits that could be brought and built yourself. The CEGEP at Saint-Laurent, where I was studying, possessed one of these instruments, skillfully assembled by Gaston Ouellet. I had arrived with the idea of ​​learning the piano, but as soon as I touched the harpsichord, it was love at first sight! I immediately wanted to devote myself entirely to it. Réjean Poirier had just been hired as a teacher and I was his first student. A harpsichord class at CEGEP was really new for the time.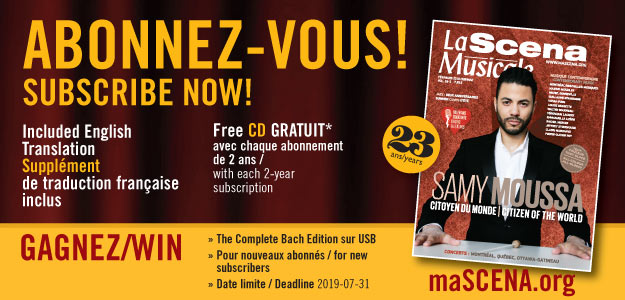 How did you come to build harpsichords?
At seventeen, I was already living alone in an apartment. I needed a harpsichord to practice on at home, but I was penniless, so I quickly decided to make one myself. Poirier had also built some kit harpsichords sold by Hubbard and he lent me a blueprint, from which I made my first instrument. It is now at the Domaine Forget. I was happy with the result, but I did not know yet that I would make a business out of it. I wanted to continue my career as a musician and obtained a bachelor's degree in performance in 1980.
By then, Early Music was already active…
Yes, Christopher Jackson and Réjean Poirier's concerts attracted crowds, even though the works they played were often unknown – Schütz's Christmas Oratorio for instance. I had the chance to join them for a while, and I'm very proud of it! In 1980, we were invited, along with a choir and orchestra, for a tour lasting six weeks in France and Spain. In collaboration with French actors and dancers, we worked on a piece by Marivaux in which we introduced musical interludes. We were living in a fascinating time!
Then you go for the bill…
There was a lot of demand coming from young musicians and amateurs, so I finally opened my studio in Montreal. I then obtained a scholarship with which I, along with my wife, soprano Danièle Forget, went on a study trip in Europe. There, I locked myself up in museums and I got to study historical harpsichords as much as I wanted. I went to Edinburgh where there is a fabulous collection of old keyboards. I also went to Fenton House in London and to the Paris Conservatoire Museum. I collected tons of notes and photos, while Danièle, who is also a painter, took sketches to prepare her future drawings for my harpsichord decorations. During this trip, I fell in love with a 17th century French instrument built by Vaudry, which is at the Victoria and Albert Museum in London. This harpsichord is in excellent condition and I was able to make copies later. As it is the only preserved instrument of its type, I think I have made a contribution by reproducing it. I remember exhibiting one of my copies at the Boston Early Music Festival and having the pleasure of seeing Gustav Leonhardt, who was passing by, take an interest in it.
Did you return to Europe afterwards?
Yes. On subsequent trips, I visited workshops to keep me informed of the progress made there. A landmark meeting was one with Hubert Bédard, who welcomed me to the chateau of Maintenon and gave me access to the Museum of Chartres, where he had restored its harpsichords. It is fantastic to think that a Quebecer has revived a great number of historical instruments in Europe! He was a very generous and kind man who gave me a lot of confidence. He was happy that a fellow countryman was following in his footsteps. After that, in Montreal, I started a close collaboration with Luc Beauséjour, who first bought a harpsichord from me in 1984, a German model. We have since worked together and realized many projects together. Luc now has four of my instruments, including a pedalboard harpsichord, and has played a lot of them in concert and recordings. It's been most stimulating and encouraging.
Today, does the harpsichord spark the same interest as when you first started?
Yes, the interest is still there, coming from both professionals and amateurs, and my order book is full for 2019. I will be making an Italian harpsichord with two keyboards, an unusual model. I also got an order to build a facsimile based on a fortepiano designed by Silbermann in 1749. I find it fascinating that the piano appeared at a time when the harpsichord still shone brightly. In fact, we often forget that harpsichords and pianos rubbed shoulders amicably for many years. Carl Philipp Emanuel Bach even wrote a concerto specifically designed to bring the two instruments into dialogue. Their exterior appearance is similar, as is their sound volume, but the mechanics are very different, and that's what attracts me. That said, the harpsichord, or rather the harpsichords, will remain my passion: there is such a variety! Between the finesse and the roundness of the great French instruments, the robustness of the Italians, the ripeness of the Flemish, the clarity of the Germans, how can I choose? I want to try everything, play everything. I cannot get bored, even though I have already built 160 harpsichords.
Shall we look forward to an heir at your workshop?
The lack of succession is always a concern when doing a job like mine, especially at a time when technology is more valued than craftsmanship. However, I have the great joy of announcing that my son Benoît, a jazz trumpet player, has been working with me for a year now and is involved in several stages of instrument making. Perhaps we will soon be able to present Yves and Benoît Beaupré harpsichords, I would be very proud of it!
Translated by Carol Xiong
Visit Yves Beaupré's workshop online:
www.youtube.com/watch?v=TCMPbXCG12g
www.clavecinsbeaupre.com
This page is also available in / Cette page est également disponible en:

Francais (French)