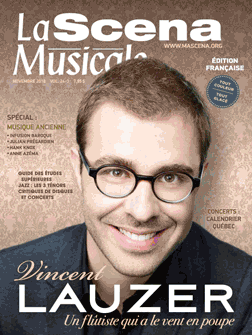 This page is also available in / Cette page est également disponible en:

Francais (French)
How can Baroque music, born 400 years ago, seem so young to us today? The oblivion in which it has been immersed may have been paradoxically beneficial to the form. Ask any first- or second-generation "baroque specialist" and they will share the excitement they felt at their first Monteverdi Vespers, first Rameau, first Handel concerto with Harnoncourt, first contact with the viola da gamba, this strange instrument for which a certain Marin Marais, it was said, had written nearly 600 pieces. Discovering a particular genre of music is one thing; rediscovering it with a whole generation of music lovers is another. We still can't believe it. Why was there this forgetfulness, this repression? And how was the second spring of Baroque possible?
It all started at home, around the organ. As a matter of fact, many young Quebec organists traveled to Europe in the 1950s and discovered, with wonder, historical instruments: Bernard and Mireille Lagacé (who married in Vienna), Kenneth Gilbert (winner of a major European organ prize in 1953), Raymond Daveluy, Lucienne and Gaston Arel, among others. Returning home in the late 1950s, they encouraged research and dissemination of an early repertoire and facilitated the arrival of foreign specialists in the construction of Baroque organs. Rudolf von Beckerath, then at the height of his career, first arrived in Montreal and began building three tracker action organs, including that of the Immaculate Conception Church. This instrument, inaugurated in 1961 and made famous by two performances of Bach's complete organ works by Bernard Lagacé, has just been restored by the Juget-Sinclair studio. A short time later, Karl Wilhelm and Hellmuth Wolff were called upon by Casavant Frères for help. Their arrival broke the monopoly of Beckerath. These builders launched their own workshops, in 1966 and 1968, respectively, and produced dozens of instruments based on historical models. The French Baroque organ in Redpath Hall at McGill University, built by Hellmuth Wolff, is a famous example. Concerts presented on these instruments with new sounds drew crowds and encouraged further research. It seemed like a utopia: performing works by composers who were only names and restoring their original colours.
In the early 1970s, the trend took flight. Between 1972 and 1974, Europe saw the birth of The English Concert, the Academy of Ancient Music, Musica Antiqua Köln, the La Petite Bande and Hesperion XX. Montreal was no exception: in 1974, three organists, Hélène Dugal, Réjean Poirier and Christopher Jackson founded what is now known as the Studio de musique ancienne de Montréal. A new benchmark was set. Against the symphony orchestra, the great institutions, we contrasted the modesty of a studio, a laboratory where everything would be called into question – the means, the tempi, the range of notes and of course the choice of instruments. This is also one of the most fruitful paradoxes of the baroque movement: conservative in the best sense of the word, since it strives to revive the past, it is also revolutionary, inspired by the peace and love movement to break with the established order of the classical milieu and advocate a return to sources.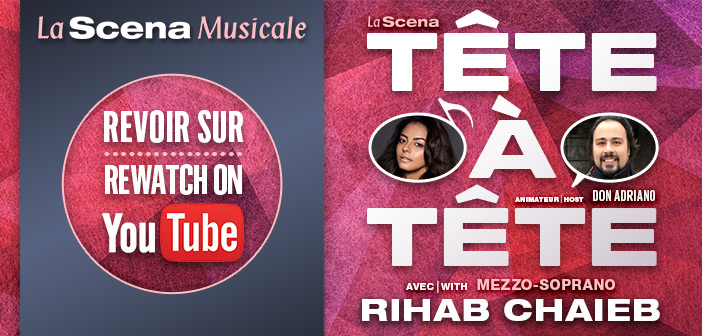 Criticism, in the French and English-speaking media, is not always kind, especially since the results are sometimes disappointing: Why return to these so-called "period" instruments? Why reawake those composers who have probably justifiably been asleep? If the Baroque movement is disturbing, it is nevertheless installed without much trouble in educational institutions, which were themselves in full flower at that time. Pioneers such as oboist Bruce Haynes, musicologist Pierre-Yves Asselin and harpsichordist Scott Ross positioned themselves quickly, at a time when Quebec universities were booming and hiring teachers to form new departments, making it easy to disseminate this musical culture in the next generation.
It didn't take long for the results to be felt. In the 1980s and 90s, the movement experienced a second boom and contributed substantially to the dissemination of baroque music among the general public. One after another, the Arion ensemble (now the Arion Baroque Orchestra), Les Idées heureuses, Les Boréades, Ensemble Caprice, Les Voix humaines and Clavecin en concert. At the same time, Yves Beaupré built his first harpsichords in his Montreal studio and flutist Jean-François Beaudin, who returned from Holland, remedied the shortage of good period instruments by making transverse flutes and recorders that earned him an international reputation.
The Baroque movement, in fact, involved more than musicians. Instrument makers, musicologists, publishers, and popularizers all have their role. What would Early Music in Quebec be without the hard work of the speaker François Filiatrault or the research of Élisabeth-Gallat Morin, who in Montreal unearthed a Livre d'orgue dating back to New France, most of which remained unpublished? Record companies also play a decisive role. It took courage for Analekta to publish 11 discs devoted to the music of an unknown composer, Christoph Graupner, to whose harpsichordist Geneviève Soly has taken a leading role. On ATMA, the duo of Les Voix humaines, Susie Napper and Margaret Little, created a sensation in Europe by recording four volumes of viol pieces by Marin Marais and Sainte-Colombe.

In the 2000s two events of international stature appeared: the Montreal Baroque Festival, which has enlivened downtown Montreal every summer since 2003, and the Montreal Bach Festival, founded in 2005. This metropolis has become a capital of Early Music in North America. Bach would be astonished to know that his works received more performances here and now than in his day! What's more, Montreal is seeing the birth of new ensembles with picturesque names, animated by third- and even fourth-generation Baroque musicians: Pallade Musica, Infusion Baroque, La Compagnie Baroque Mont-Royal, Les Songes, Les Lys naissants and the newest to arrive, Poiesis. The enchantment of the rediscovery of early instruments has passed, but the spirit remains the same, a combined search for expression and authenticity, a search that extends more and more to the Classical and Romantic repertoire.
Beyond the musicological rigour, Baroque today is often more explosive, more eclectic: at the Montreal Baroque Festival in particular, at times we imagine very natural, sometimes disconcerting, alliances with world music, folklore and contemporary dance, even jazz. Baroque salsa, Bach'n Jazz, Vivaldi et les Gitans, everything is possible. The Bach Festival, meanwhile, offers programming balanced between modern instruments and period instruments that would have seemed incoherent a few years ago.
This explosion is to be celebrated, if we see it as a sign of a mature movement, but it perhaps also conceals uneasiness. Young ensembles are multiplying, of course, but often find it difficult to find their audience, relying mainly on social networking to make themselves known. More and more events for fewer and fewer people, this is the paradox that strikes many sectors of cultural life today.
It takes audacity to undertake the study of harpsichord or Baroque violin in 2018. It is far from the time when the Chaîne culturelle of Radio-Canada, abolished in 2004, regularly put Claire Guimond, Francis Colpron, Genevieve Soly and other leaders of the movement in front of a microphone. Only community radios, to their credit, dare today to offer programs entirely focused on an instrument or a historical period.
Translation by Vasyl Pawlowsky
This page is also available in / Cette page est également disponible en:

Francais (French)