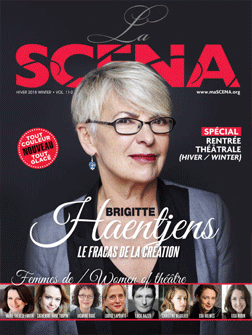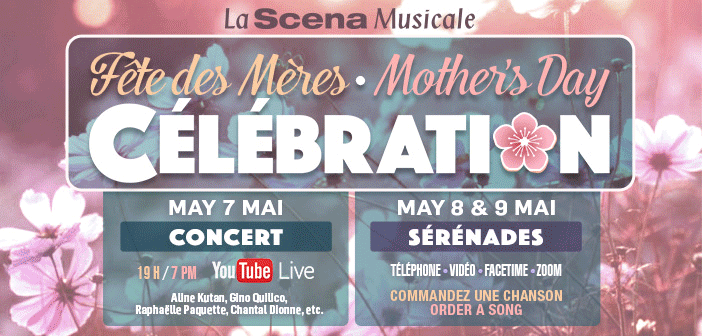 This page is also available in / Cette page est également disponible en:

Francais (French)
When the Segal Centre, principal home of Jewish theatre in Montreal, decides to present a ground-breaking 35-year-old South African play from the apartheid era, 'Master Harold' … and the Boys, in collaboration with two Canadian theatre companies that focus on the Black experience, change is definitely in the wind.
We may begin with the opening night of a new musical based on Roch Carrier's iconic children's book The Hockey Sweater at the Segal Centre. As the lobby turned into party central after the show, a group of women gathered around the production's director Donna Feore, noted for her work at the Stratford Festival. The group included Jackie Maxwell, former artistic director of the Shaw Festival and three current artistic directors of major institutions: Lisa Rubin, of the Segal Centre, Eda Holmes, of Centaur Theatre, and Alisa Palmer, of the English section of the National Theatre School of Canada.
Within this constellation of womanpower, Rubin stood out not only as the host of the proceedings but also as the relatively new kid on the block. A former musical theatre performer who once played Diana Barry in Anne of Green Gables at the Charlottetown Festival, she rose up through the ranks at the Segal Centre. Since taking over from Paul Flicker in 2014 she has proved she has what it takes to carry the weight of a large, established performing arts institution on her shoulders.
Anyone who has ever been in a leadership position at the 10-year-old Segal Centre, or during its previous 40-year incarnation as the Saidye Bronfman Centre — there have been many — will tell you it is not an easy ride. According to the Segal Centre mandate, "We are both a professional English theatre in a French metropolis and a hub for Jewish culture." Building bridges between communities and being a "vital contributor to the multicultural tapestry of Montreal" are essential.
"I think my lack of experience has served me well," Rubin says, "It has made me work exceptionally hard and taught me just to dive in and think like an audience member." Rubin has not only presented many critically acclaimed plays (Funny Girl, My Name is Asher Lev, Bad Jews) but has also assisted in the launch of the groundbreaking musical Belles Sœurs and overseen the creation of three other new musicals, Prom Queen, The Apprenticeship of Duddy Kravitz, and The Hockey Sweater. Belles Sœurs, adapted from the Michel Tremblay play, Les Belles–Sœurs, has toured to Ottawa, Charlottetown and Calgary. There are signs that Prom Queen and The Apprenticeship of Duddy Kravitz will be picked up elsewhere. The Hockey Sweater proved to be a box office hit, with special appeal to families that include young hockey players.
Rubin, who has just turned 40 and is the mother of two school-aged children (Sophie, 10, and Nate, 9), understands the family entertainment genre. Her children have given her a "fearless attitude", she says. "I have no choice but to succeed for them."
Our first attempt at an interview is set aside due to Nate's birthday party. When I catch up to her the next day, she is going through security at Trudeau Airport, about to board a flight to New York to see a hot new show that might be picked up for a future Segal Centre season. She returns my call from the lounge, waiting to board. How does Rubin manage to do it all? "I have an incredible partner," she replies. That would be actor, musician, and composer Elan Kunin, another long-time presence at the Segal Centre. It also helps that her mother lives in town. "You balance," she says. "But you can't do everything. It's easy to care too much about what people think."
One issue on which she has drawn fire was her decision this year to scale back funding for the Dora Wasserman Yiddish Theatre, which has been the heart and soul of the Centre for decades. Last spring the Segal Centre presented what may have been its last big-budget Yiddish Theatre musical for some time: It Shoulda Been You. This season, the in-house Yiddish Theatre company has only participated in two minor events. The first was A Century Songbook, a musical retrospective held in honour of the centennial anniversary of the Federation CJA, November 26–29. The second will be a Chanukah sing-a-long on December 17th.
The Dora Wasserman Yiddish Theatre is a semi-professional company that performs in Yiddish, with surtitles in French and English. Its history includes a legendary production of Michel Tremblay's Belles–Sœurs, many Yiddish classics, and even some large-scale musicals. But the times and the demographics have changed. "There are other ways to explore Jewish identity through the arts," Rubin says. Back in the day, the Yiddish Theatre represented the main Jewish programming of the SBC. Now there is a Jewish film series, and Rubin has been inserting plays like Bad Jews, My Name is Asher Lev and The Secret Annex into her English theatre seasons. "We're also a member of the Jewish playwriting competition," she says.
Asked about her core audience, she replies that it is "primarily" anglophone theatregoers, although she aims to draw all Montrealers. However, she adds, "You can't deny that the Jewish community of Montreal makes up a huge part of our audience. And of our donors."
So where does her upcoming presentation of the Shaw Festival production of South African playwright Athol Fugard's 'Master Harold' … and the Boys fit into all of this? "'Master Harold' … and the Boys is just brilliant theatre," she says. "It's important work about how if one's environment is steeped in racism it can penetrate your world even if that's not where you want to be." When she first saw this Dora Award-winning production of 'Master Harold', directed by Phil Akin: "It was one of the great theatre experiences of my life." Negotiations with the Shaw Festival began, and Montreal's Black Theatre Workshop agreed to present the show "in association with" the Segal Centre, as did Toronto's Obsidian Theatre.
While this move may be part of Rubin's overall outreach to cultural communities, the production's appeal is not specific to any group, other than avid theatregoers. Fugard won the 2003 Nobel Prize for Literature. Shaw Festival productions are normally an 8-hour drive away. Montreal's older theatregoers may remember the Canadian premiere of 'Master Harold' … and the Boys at the Centaur during the 1984–1985 season.
'Master Harold' … and the Boys,
January 21–February 11, 2018, Segal Theatre, Montreal.
www.segalcentre.org
This page is also available in / Cette page est également disponible en:

Francais (French)