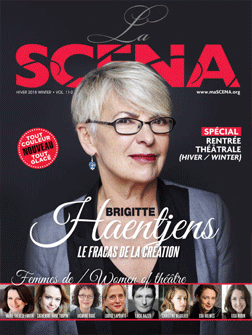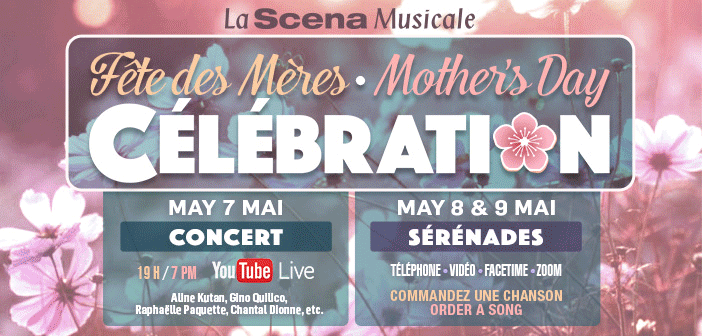 This page is also available in / Cette page est également disponible en:

Francais (French)
When it was announced last spring that Eda Holmes had been chosen as the new artistic and executive director of Montreal's Centaur Theatre, establishment jaws dropped. As Centaur approached its sixth decade, the board of directors of this venerable anglophone institution had finally seen the wisdom in hiring a woman for the job.
The rise of women in theatre had actually happened earlier in Quebec than in the rest of Canada — just not at the Centaur. There was the precedent set by Yvette Brind'Amour and Mercedes Palomino, co-founders of the Théâtre du Rideau Vert in 1949. (Earlier, Martha Allen had founded the bilingual Montreal Repertory Company in 1930). Norma Springford ran the Mountain Playhouse 1950–1961 and Muriel Gold directed the Saidye Bronfman Centre Theatre 1972–1980. Lorraine Pintal's takeover of the Théatre du Nouveau Monde in 1992 signalled a breakthrough on the classical front, and she's still there. The list goes on.
Finally, in 2017, Holmes has taken over the Centaur, an institution whose founding artistic director, Maurice Podbrey, was a formidable figure with notable staying power (29 years). Two other male directors, Gordon McCall and Roy Surette, followed in his footsteps. Now it's up to Holmes to make the Centaur matter.
"For me, what's exciting about the Centaur is that it's right in the middle of one the most dynamic, cosmopolitan cities in North America," Holmes said while grabbing a pre-show bite at Biddles in Old Montreal. "Centaur has, in its history, a connection to European work and South African work as well as to Canadian plays, especially Montreal plays," she added. "I think all of those things are a great basis upon which to build an urban theatre. My personal icon is the Public Theater in New York. I'd love to make the Centaur that kind of theatre for Montreal. With the added advantage of having a diverse community, not only diverse in language, but diverse internationally — there are people from everywhere here — it's an exciting audience to reach out to."
Holmes herself is an immigrant. Born in Beaumont, Texas, she attended school in Houston.
Clearly it's not going to be business as usual at the Centaur. We live in turbulent times. An international wave of allegations of sexual misconduct has rocked the arts world, from Harvey Weinstein to Gilbert Rozon just for starters. "The mode of interaction in the professional realm is changing now, for the better," Holmes said. "It's going to be really hard. A lot of people are probably going to be victims of false accusations, too. But it's absolutely necessary to change the conversation around who is valid. It's about being considered valid by your very presence in the world, not by your gender. I've always tried to be a person in the world. Not a woman in the world. Whenever people say to me, 'What is it like to be the first female artistic director at Centaur?', I say it's the same as being any artistic director. Women have changed. Now it's time for men to change."
Her husband, film and television director Tim Southam, current president of the Directors Guild of Canada, is among those trying to bring more women into positions of power within that industry, she said. Holmes, who left her post as associate director at the Shaw Festival to come to the Centaur, hopes she was hired because she's good at what she does. She has the training — 1996 directing graduate at the National Theatre School — and the track record. Many of her productions, such as Tony Kushner's The Intelligent Homosexual's Guide to Capitalism and Socialism, with a Key to the Scriptures at the 2015 Shaw Festival, have been critically acclaimed hits.
Some of her flair for physical theatre and visual presentation can be traced to her professional experience as a ballet dancer: a career cut short by a knee injury. She has danced with the San Francisco Ballet, the Dutch National Ballet and the Frankfurt Ballet. The latter, led by William Forsythe, led her in the direction of European dance-theatre. Following her injury, she came to Canada with Southam, whom she had met in Paris.
Another twist of fate: since Southam's work has increasingly drawn him to Los Angeles, the couple had just put in a bid on a condo in California when the Centaur called Holmes for an interview. L.A.'s loss was Montreal's gain. "It's such a privilege," she said. "Honestly, I feel lucky every day that I wake up and remember that this is my job." At the moment the task is partly custodial, overseeing a season set in place by Surette. Although she directed the current production of 39 Steps, a clownesque take on the Hitchcock movie, she did not choose it.
Meanwhile, major renovations are underway at the theatre, as are preparations for Centaur's 50th anniversary next year. Asked about plans for her first season, she replied, "I think it starts with the stories you choose to tell, first of all. And it requires the artists whom you employ to reflect that." She aims to take gender balance and diversity into account while helping Montreal artists develop their own voices and reach new audiences. "I like the idea of building a bridge from the existing institution to a new generation. And finding the stories that compel the new generation to join us. What brings a diverse audience to us is a diverse audience. Studies show that people are likely to come to show if there are people like them in the audience, not just on the stage. So it's about finding out how to bring people through the doors in various ways."
The Centaur Theatre building once housed Montreal's stock exchange. Holmes wants to adopt the word "exchange" as a guiding principle, to make the Centaur a place where ideas, stories and experiences are exchanged. She adds, with a smile. "It's printed right on front of the building. They don't even have to add it."
Centaur Theatre Company www.centaurtheatre.com
This page is also available in / Cette page est également disponible en:

Francais (French)