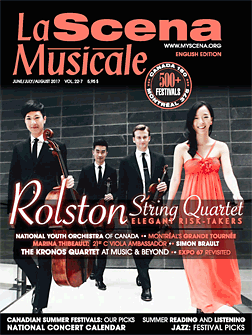 This page is also available in / Cette page est également disponible en:

Francais (French)

Pure Cello
Vincent Bélanger
Audio Note Music
Available on CD, as well as on vinyl (45 RPM) for maximum resolution, this solo cello album will delight music lovers as much for its sound quality and for the originality of its recording technique as for its original program. We find notable works by Cassado, J.S. Bach, and Reger as well as, as a flagship offering, etudes 5 to 8 from the Elite Etüden by F.W. Grützmacher (recorded here for the first time). As a result, the repertoire is varied and well balanced.
The register and the colors of the cello are both very well exploited. The vibrato and the attack of the performer are particularly interesting and well defined. Finally, as the recording is little edited, the sound remains authentic and well anchored in the unique and rich acoustics of the chapel of the Promfret School in Connecticut, where the album was recorded. This album remains thus an excellent choice not only for aficionados, but also for those who wish to discover classical music. The sumptuous timbre and large register of the cello are well exploited, making it a perfect album for discovering and rediscovering this instrument in all its facets.
This page is also available in / Cette page est également disponible en:

Francais (French)