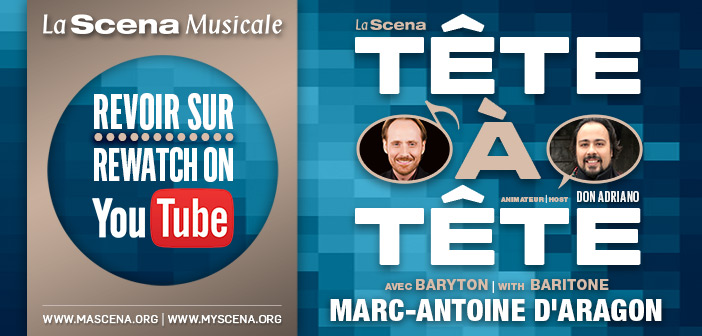 Kingston ON – The Isabel Bader Centre for the Performing Arts ("the Isabel") at Queen's University launches its fall 2020 multi-platform season including the classical, baroque, and the Kingston Indie series featuring Kasador, Miss Emily, and Michelle Kasaboski. The Festival also features Kingston's innovative Electric Circuits Festival of Electronic Music, Performance and Digital Art led by Shannon Brown. The Isabel's 2020/21 Ensemble in Residence, the JUNO award-winning Gryphon Trio, will undertake their epic performance of the entire Beethoven Trio cycle in this special Beethoven anniversary year in addition to their multi-media program with Jamaal Jackson Rogers, Ottawa Poet Laureate.
"We asked ourselves, 'What CAN we do during this pandemic period that would be tremendously meaningful to artists, students, creators, and educators?' " states Tricia Baldwin, Director of the Isabel. "We will live in a multi-platform world far beyond COVID-19, so we will be doing live performances that will be streamed or attended in-person (up to a maximum of 50 people). We can collaborate with other fantastic groups such as Kingston's Electric Circuits Festival, Ottawa Chamberfest, the Gryphon Trio, the Toronto Bach Festival, and a number of American presenters. As an arts incubator with our new IMAGINE Project Creation @ the Isabel program, we can support artists during this period with artist residencies, recordings, and arts education online. I am very grateful to our entire Isabel team who are championing innovation during this period with such ingenuity and enthusiasm and I have great admiration for our expert production team led by Aaron Holmberg as well as the artists who will deliver high-fidelity performances with imagination and panache."
FALL FESTIVAL BROCHURE: https://tinyurl.com/y2sj82uf
Online or in-person concert tickets can be purchased online at www.queensu.ca/theisabel or by calling (613) 533-2424 (Monday-Friday, 12:30-4:30 PM). No tickets will be sold in person.
Multi-platform audience options include:
Watch the live concerts online on the Isabel Digital Concert Hall
www.isabeldigitalconcerthall.queensu.ca. All concerts will be live, and the film of the live concert will be available to ticketholders for up to 7 days after the performance. 
OR
Attend the live concerts at the Isabel (maximum capacity: up to 50 people)
Single tickets are available in designated, physically-distanced seats only.
All audience members must wear a mask at all times and observe all health protocols, and entry into and exit from the Isabel will be staggered. All live concert ticket holders will also receive the link to the online performance in case of schedule or health reasons to miss the concert in person.
BAROQUE SERIES
JUNO Award-winning violinist James Ehnes (in the Exquisite Bach Violin) on Monday, September 21, 2020 at 7:30 PM
The celebrated pianist Angela Hewitt (Bach Odyssey Finale) on Saturday, October 24, 2020 at 7 PM at the Carleton Dominion Chalmers Centre in Ottawa in collaboration with Ottawa Chamberfest – this concert has the ONLINE OPTION ONLY.
Toronto Bach Festival, John Abberger, Artistic Director (Beautiful Bach Concertos) on Sunday, November 1, 2020 at 2:30 PM.
CLASSICAL SERIES
Renowned baritone Russell Braun (Beethoven "To the Distant Beloved") on Tuesday, October 6, 2020 at 7 PM at the Carleton Dominion Chalmers Centre in Ottawa in collaboration with Ottawa Chamberfest – this concert has the ONLINE OPTION ONLY
The Gryphon Trio ("Resilience and Rebirth") with Ottawa poet laureate Jamaal Jackson Rogers on Tuesday, October 27, 2020 at 7:30 PM. A multi-media program featuring Arvo Pärt's Spiegel im Spiegel and The Angel Series by Astor Piazzolla.
Pianist Stewart Goodyear ("Pictures at an Exhibition") on Sunday, November 15, 2020 at 2:30 PM, and
Bader and Overton Canadian Competition prize winners – Bryan Cheng, cello, Yolanda Bruno, violin with Sylvie Cheng, piano (Brahms Trio in B Major and more) – on Monday, December 7, 2020 at 7:30 PM.
KINGSTON CONNECTION INDIE SERIES
Kasador on Friday, October 2, 2020 at 7:30 PM
Miss Emily on Friday, November 13, 2020 at 7:30 PM
Michelle Kasaboski on Friday, November 27, 2020 at 7:30 PM 
SPECIAL EVENTS – FREE of charge
Kingston's Electric Circuits Festival of Electronic Music, Performance and Digital Art
With Theland Kicknosway, Kingston Circus Arts, Witch Prophet, VJ BunBun, Diagraf and SEKS with DJ SunSun, Matt and Mark Thibideau, DJ Electra Kakaow, and more on Friday, October 16 and Saturday, October 17, 2020 from 7 PM to 12 AM.
The Gryphon Trio's epic performance of the entice cycle of Beethoven trios for violin, cello, and
piano over two evenings, Thursday, December 10 and Friday, December 11, 2020 at 7:30 PM.
The Isabel is launching a three-part IMAGINE initiative for Kingston artists and beyond.
SUPPORTING ARTISTIC CREATION:
Artists can apply for two- to six-day artist residencies for diverse artistic creation projects where artists (groups up to six members) create new works and have the ability to showcase excerpts to the public through the Isabel Digital Concert Hall.
Artists can apply for support to undertake an online music education project for high school students and community amateur musicians online through the Isabel Digital Concert Hall.
Artists can create high-fidelity recordings (video and/or audio) of specific works to own, disseminate worldwide as free or monetized products, and/or to inspire and grow audience and presenter relationships during COVID-19 isolation.
The IMAGINE program involves a competitive process and not all artists who apply will be chosen. Artists of all cultural and music genre backgrounds are both welcome and encouraged to apply including equity-seeking groups such as Indigenous people, women, people with disabilities, and members of visible minority groups. Applicants and their projects will be judged on artistic quality, originality, and impact. Application details will be available on September 30 on www.getacceptd.com/theisabel.
For more information, visit www.queensu.ca/theisabel