For Immediate Release, September 14, 2018, Montreal, QC … The inaugural edition of the Graham Sommer Competition for Young Composers, presented by the Schulich School of Music of McGill University, culminates on Saturday, September 29 with the Concert and Prize Gala at 7:00 pm at Pollack Hall in Montreal. Part of the 22nd edition of Quebec's Journées de la culture, the event is free to the public and will be webcast via the Schulich School's YouTube page. This new national competition for Canadian composers under the age of 35 was founded by Dr. Graham Sommer (1946-2016), MDCM'72, a graduate of McGill University's Faculty of Medicine and an accomplished pianist and devoted music lover.
Five finalists, chosen from applicants from across Canada and  young Canadians living and studying abroad, have each composed a new work for piano quintet (piano and string quartet) to be performed by pianist Sara Laimon and the Molinari Quartet. The jury will deliberate directly following the five performances and award $45,000 in prizes, including a grand prize of $15,000, a second place prize of $10,000, and $5,000 prizes for third, fourth, and fifth place, plus an additional $5,000 People's Choice Award which will be voted upon by the concert audience as well as those watching online.
The finalists and their new works are: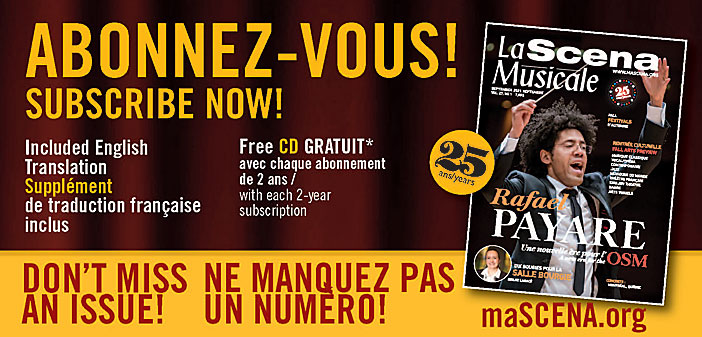 Ashkan Behzadi: Calluna
Behzadi currently resides in New York City where he is a doctoral student at Columbia University. A graduate of the Schulich School of Music in composition and music theory, his music has been performed by Nouvel Ensemble Moderne (NEM) and the Esprit Orchestra, among other ensembles.
Taylor Brook: Idioms
Often integrating electronics and new technologies, Brook's music has been described as "gripping" and "engrossing" by the New York Times. The winner of several SOCAN Young Composers awards, he holds a master's degree in composition from the Schulich School of Music and is currently completing a doctorate in music composition at Columbia University with Fred Lerdahl. 
Christopher Goddard: Piano Quintet
The National Youth Orchestra of Canada's Emerging Composer-in-Residence for 2016, Goddard has written new works for Koerner Hall's 21C Festival and many other events and ensembles. He holds master's degrees from the Manhattan School of Music and Rice University, and is currently pursuing a doctorate in composition with Professor John Rea at the Schulich School of Music.
Alison Yun-Fei Jiang: In Absent Waters
A winner of the 2016 Toronto Symphony Orchestra Call for Scores, Jiang is the commissioned composer for the National Youth Orchestra of Canada's 2018 season. Her music has been performed and workshopped by the TSO, JACK Quartet, Imani Winds, the Wet Ink Ensemble and the American String Quartet. She is currently a Ph.D. candidate in music composition at University of Chicago. 
Thierry Tidrow: Quicksilver
A winner of the Canada Council for the Arts' Jules-Léger Prize, Tidrow currently resides in Cologne, Germany. His studies at the Schulich School of Music were followed by a master's degree in composition from the Conservatorium van Amsterdam and an Advanced Studies diploma at the Hochschule für Musik Freiburg. Thierry has collaborated with many performers across Europe and North America, and was selected for the ECM+ Generation 2018 tour.
On the afternoon of the Concert and Prize Gala, from 3:00–4:30 pm, the Schulich School of Music hosts a round-table discussion with the five finalists (in English only). Chris Paul Harman, a Canadian composer and Chair of the Schulich School of Music's Department of Music Research, moderates the talk on the theme: "What does it mean to be an emerging composer?" This free event takes place in Tanna Schulich Hall in the Elizabeth Wirth Music Building (527 Sherbrooke Street W.).
About the Competition Jury
The competition jury is chaired by Dr. Brenda Ravenscroft, Dean at the Schulich School of Music and a specialist in the music of 20th and 21st-century American composers. She is joined by composers Ana Sokolović and Alexina Louie; clarinetist and composer Kinan Azmeh; David Pay, Founder and Artistic Director of Vancouver's Music on Main; and violinist/violist Barry Shiffman, Associate Dean at the Glenn Gould School in Toronto and Executive Director of the Banff International String Quartet Competition.  
About the Artists
Pianist Sara Laimon has performed and recorded internationally. She is a founding member and co-artistic director of the acclaimed New York-based group Sequitur, and is a faculty member at the Schulich School of Music of McGill University.
The Molinari Quartet has been praised by The Strad (UK) for its "distinctive sound" and "bracing insight." The string quartet is devoted to the repertoire of the 20th and 21st centuries, has commissioned numerous new works, and is the recipient of 18 Opus Prizes from the Conseil Québecois de la musique. The Quartet is comprised of Olga Ranzenhofer and Antoine Bareil, violins; Frédéric Lambert, viola; and Pierre-Alain Bouvrette, cello. 
Dr. Graham Sommer died on October 2, 2016 and left a legacy of excellence in medicine and an abiding love for the transformative power of music. A native of British Columbia, Sommer graduated from McGill's Faculty of Medicine in 1972 and went on to hold positions at Yale and Stanford Universities, becoming a world-class researcher for 37 years.  Dr. Sommer's enduring passion for music has resonated at McGill notably through the Dr. Graham Sommer Piano Fund, which supported the restoration of pianos in McGill residences and the purchase of a new piano for Douglas Hall. While Sommer excelled in his chosen field of medicine, he was also inspired by a lifelong love of music fostered by his own accomplishments as a classical pianist and composer.
In the spirit of Graham Sommer's love for sharing music, the inaugural competition takes place during Quebec's Journées de la culture, an annual event which promotes greater access to arts and culture for everyone, giving participants a peek into the creative process with free activities all over the province. Additional Journées de la culture events at the Schulich School of Music include a performance by the McGill Wind Orchestra on Friday, September 28 at 7:30 pm in Pollack Hall; and a performance by student soloists from the McGill Conservatory of Music on Sunday, September 30 at 2:00 pm in Redpath Hall.
 The Graham Sommer Competition for Young Composers
Concert & Prize Gala 
Saturday, September 29 at 7:00 pm
Pollack Hall, 555 Sherbrooke St. W.
Free Admission | Seating is Limited
Reserve tickets here or via www.mcgill.ca/gsc
Download high-res photos of the finalists and artists here 
For more information on the Graham Sommer Competition please see: