Sunday, October 6 at 3:00 pm at Maison symphonique de Montréal
Featuring Organists Jean-Willy Kunz and Alcee Chriss in works by Handel and Poulenc
Special Guests Cantor Gideon Zelermyer and the Choir of Congregation Shaar Hashomayin with Music from the High Holiday repertoire
Boris Brott & Roï Azoulay, Conductors
For Immediate Release, September 4, 2019, Montreal, QC … Orchestre classique de Montréal celebrates its 80th anniversary season in grand style with a concert at Maison symphonique de Montréal, showcasing the hall's spectacular Grand Orgue Pierre-Béique. Acclaimed organists Jean-Willy Kunz and Alcee Chriss join Maestro Boris Brott and the orchestra for iconic works by Handel and Poulenc in this collaboration with the 2019 Grand Organ Festival. Audiences will also hear some of the exquisite music of the Jewish High Holiday services, performed by Cantor Gideon Zelermyer and the choir of Congregation Shaar Hashomayim, led by conductor Roï Azoulay. Art of the Organ takes place on Sunday, October 6 at 3:00 pm, with tickets starting at just $10.
As the first organist in residence of the Orchestre symphonique de Montréal – and now artistic director of the Canadian International Organ Competition – Jean-Willy Kunz is one of this country's most acclaimed and prominent organists. Kunz is soloist for by Handel's Organ Concerto, Op. 4 No. 4. Rising organist Alcee Chriss, winner of the  Canadian International Organ Competition in 2017, is soloist for Poulenc's magnificent Concerto for organ, strings & timpani in G minor. The afternoon programme will also include two selections featuring the orchestra: Handel's Concerto Grosso, Op. 6, No. 5; and Montreal composer Maxime Goulet's Présentation concertante, which opens the concert, presenting each of the OCM's superb musicians in turn.
Following several collaboration with Maestro Brott and the OCM, conductor Roï Azoulay, Music Director of Congregation Shaar Hashomayim, will lead Cantor Gideon Zelermyer and the Shaar Hashomayim choir in a selection of music from the Jewish High Holidays, some newly arranged for orchestra and with organ. This is a rare opportunity to hear this very special repertoire in a concert setting, during the same time period as it is being heard in synagogues around the globe. "The music we will be performing represents the traditions of the great synagogues of pre-war Europe, a tradition of choral music that can only be found today in a few synagogues worldwide," comments Azoulay, "We are proud to perform these masterpieces for a wide audience, not only for people who visit our synagogue." Azoulay, Cantor Zelermyer and the Shaar Hashomayim choir came to international attention for their stunning contribution to Leonard Cohen's You Want it Darker, the iconic artist's final album, which went on to win Juno and Grammy Awards in 2018.
The October 6 concert also marks the debut of the OCM's new Young Stars Series, showcasing the most talented young classical musicians in Montreal! Join us in the lobby before the concert, beginning at 2:15 pm, for a free performance by pianist Antoine Rivard-Landry.
In April of this year, and in anticipation of its 80th anniversary season, the McGill Chamber Orchestra was renamed Orchestre classique de Montréal (OCM). Founded in 1939 by violinist, conductor, and composer Alexander Brott and his wife Lotte Brott, the OCM quickly became one of Canada's most established chamber orchestras, touring to five continents, recording extensively, and appearing regularly on radio and television. Now led by Boris Brott, OC, OQ, the elder son of Alexander and one of Canada's most internationally renowned conductors, the OCM is a vibrant, innovative, and flexible ensemble consisting of the city's best professional musicians, which presents concerts throughout the year in the finest halls of Montreal. Fulfilling its mission of celebrating diversity and inclusivity, the OCM has created the program Music for Everyone which enables collaborations with numerous new immigrant communities and Montreal organizations in making OCM's performances accessible to all. Student ticket prices remain at the very low price of $10 for the majority of OCM concerts.
The OCM is proud to acknowledge BMO Bank of Montreal as the 2019-20 Season Sponsor.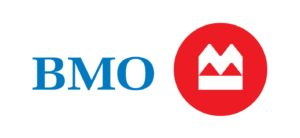 Art of the Organ
Sunday, October 6 at 3:00 pm
Maison symphonique de Montréal, 1600 St-Urbain
Orchestre classique de Montréal, Boris Brott & Roï Azoulay, Conductors
Tickets: $10 – $60  |  Available online at orchestre.ca or by phone at 514-487-5190
Download artists photos here