KAMLOOPS B.C. May 27, 2020. At a time when many arts organizations are cutting back or even cancelling seasons, the Kamloops Symphony Orchestra (KSO) is taking a different tack. The board of directors of the KSO has renewed its contract with music director Dina Gilbert for three additional seasons—a move confirming KSO's strong rapport with the energetic style and bold programming Ms. Gilbert has brought to this arts-loving city since 2017.
"This is a very positive step for us," said Miki Andrejevic, chairperson of the Kamloops Symphony Society. "Dina's commitment to the organization, both on the podium and behind the scenes, is unwavering. Her aspirations include programming contemporary Canadian music of women and men and Indigenous artists, and striving for gender parity in the orchestra, and this has helped position KSO as 'one to watch' on the Canadian classical music scene."
Regularly invited to conduct in Canada and overseas, Dina Gilbert attracts critical acclaim for her energy, precision and versatility. As music director of the Kamloops Symphony Orchestra and of the Orchestre symphonique de l'Estuaire (Québec), she is known for her contagious dynamism and audacious programming. [The native of Saint-George-de-Beauce in Quebec was assistant conductor of the Montreal Symphony Orchestra from 2013 to 2016.]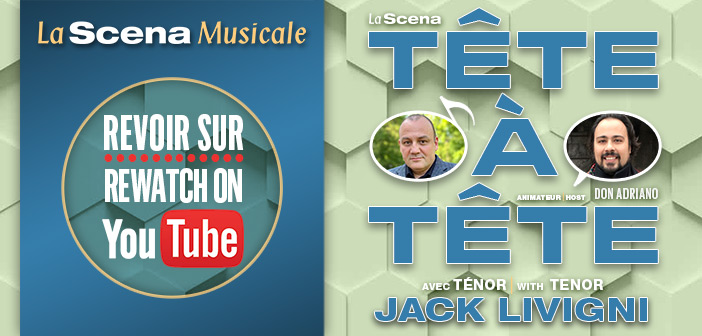 During her time in Kamloops, subscribers, sponsors, choristers, orchestra musicians and board members alike, have become both personal friends and ardent champions of Gilbert's singular musical vision. In her own words, "More people are starting to realize how great this orchestra is! My job is to bring forward their talent."
And so, in typical style, Dina Gilbert is ready to take the KSO to places other orchestras may envy. She has now developed a 2020-21 season that is a marked departure from the pre-coronavirus programme she had initially conceived. In Gilbert's words, "I preferred starting from scratch and propose an entire new season that would better reflect on our changing world through meaningful works and collaborations."
While the coming season will accommodate the realities of a pandemic-seized world, it will also be, like Gilbert herself, daring. "Routine doesn't excite me," she explains. "What excites me is finding different, innovative, new projects that will improve the quality of life in the community."
In 2020-21, the KSO will experiment with new concert formats, and employ digital platforms to ensure a safe experience for patrons and musicians alike. Rather than releasing an entire season of programming at once, the KSO will announce on a concert-by-concert basis, remaining responsive to evolving circumstances. Gilbert also anticipates more community outreach and interactive online content, such as the recent and well-received virtual conducting workshop. More details will be announced in late summer.
Kamloops' soundtrack has decidedly changed since Gilbert's arrival. Her infectious energy has won a following in the small, scenic Interior BC city that has essentially become Gilbert's second home. Here, she sees prospects as vast as the landscape itself. "It's an incredible opportunity to shape the musical future of Kamloops" she enthusiastically claims," and it is very special that a city of this size has such a fine orchestra."
Gilbert is proud of what she and the KSO have achieved over the past three years and is excited about what lies ahead. "It's amazing what can be done in a community that is eager to support any activity that is touching, meaningful, uplifting to an audience," says Gilbert. "I feel anything is possible in Kamloops."