Montreal, Wednesday, June 7, 2017 – The Opéra de Montréal is proud to announce the appointment of two new administrators to its board of directors, and two new employees to its team. These appointments are effective immediately.
The Opéra de Montréal is delighted with the arrival of two new administrators whose passion and commitment to the development of an opera community in Montreal are major contributions to the company: Ms. Elizabeth Wirth and Dr. François Loubert. Mr. Bernard Stotland, Chairman of the Opéra de Montréal's board of directors, said he is "happy to see the Opéra's family grow with the addition of two important members of Montreal's cultural community, whose enthusiasm for opera is contagious."
For his part, Opéra de Montréal General Director Patrick Corrigan announced the appointment of two new employees: Ms. Marie-Ève Scarfone, as head vocal coach of the Atelier lyrique de l'Opéra de Montréal, and Mr. Jean-Pierre Primiani, as the Opéra de Montréal's Development Director. "Our company is renewing itself to continue along an exciting path that allows us to make an ever greater impact on our region and to develop a team dedicated to building Montreal's opera milieu of tomorrow," stated Mr. Corrigan.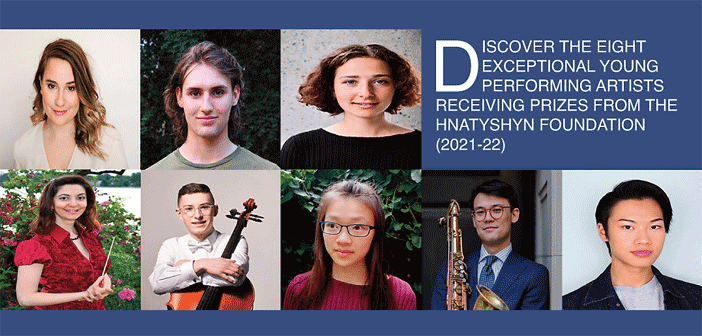 Two New Administrators
Dr. François Loubert
François Loubert and his wife are true opera lovers, travelling the world over to attend performances. Dr. Loubert has been an OdM subscriber since 2004, became a donor starting in 2008, and has been a committed volunteer. He holds a doctorate in medicine and a diploma as a specialist in family medicine from the Université de Montréal. He has 17 years of experience in hospital emergency room practice. Since 1998, in addition to emergency medicine, he has practiced family medicine at the Maisonneuve-Rosemont medical clinic and at the Angus medical clinic—two clinics in which he also plays an administrative role. He is the former Director of Professional Services at the CSSS Lucille-Teasdale, and is currently Assistant Medical Director of Professional Services in the community services department of the CIUSSS de l'Est-de- l'Île-de- Montréal. Dr. Loubert has a solid background in management and governance, as well as a broad network of contacts made up of doctors and health care professionals.
Elizabeth Wirth
Elizabeth Wirth is the President and CEO of Wirth-Brand Inc. and Wirth Trading Inc., two international metals corporations based in Montreal; she is also the chair and one of the founders of the Wirth Rail Corporation. Born in Vienna, Austria, Ms. Wirth grew up in Sault Ste-Marie, Ontario, and in Montreal. She holds a bachelor's degree in political science and history from McGill University, and did graduate studies at Université de Génève. A long time supporter of the Schulich School of Music at McGill University, Ms. Wirth has been a member of the Faculty Advisory Board for 13 years, and has served as chair since 2008. Her family donated funds to create the Wirth Opera Studio—a state-of- the-art rehearsal space for music students—in the Elizabeth Wirth Music Building. The Wirth Vocal Prize, established as a result of her 2015 landmark gift, is awarded annually to an exceptional voice student at the Schulich School of Music in recognition of outstanding accomplishment as a singer and significant promise for an international career. Through her contributions, generations of students will be able to develop to their fullest potential, benefiting from excellence awards and internship funding. An active member of the community, Ms. Wirth is President of the Viennese Ball of Montreal, former President of the Austrian Society of Montreal, former President of the University Women's Club, President of the UWC Foundation, and an Honorary Trustee and former President of Théâtre Lac-Brome.
Two New Employees
Jean-Pierre Primiani, Director of Development
Jean-Pierre Primiani joined the company this past February as the Opéra de Montréal's Director of Development. His mandate includes the development of corporate partnerships (sponsorships), individual donations, and benefit events. He has been active in Montreal's cultural milieu for some fifteen years, acquiring a diversity of experience in music, theatre, and dance. This appointment marks his return to the company, as he had served as the assistant to the General Director from 2011 to 2014. From 2014 to 2017, Jean-Pierre Primiani was the Head of Philanthropic Development at the Orchestre symphonique de Montréal. In that role, he revamped the major donations program and practically doubled philanthropic revenue while building lasting partnerships, he was involved in the implementation of the principals' patronage program and the planned giving program, and he planned the benefit event coinciding with the season's opening performance. Possessing a Bachelor of Arts degree in Italian literature from McGill University, Jean-Pierre Primiani studied voice with Lyne Fortin and Esther Gonthier before obtaining his Master's degree in the management of cultural organizations from HEC Montréal, with a thesis on the private funding of opera companies in North America.
Marie-Ève Scarfone, Head Vocal Coach, Atelier lyrique de l'Opéra de Montréal
A graduate of the Manhattan School of Music and the Université de Montréal, Marie-Ève Scarfone leads a very successful career as a pianist in Canada and abroad. She has performed throughout North America, as well as in Europe, Asia, and the Middle East. As a recitalist and chamber musician, she has been invited to numerous festivals, including The Song Continues (Carnegie Hall, New York), Centro Histórico (Mexico), Printemps Musical de Silly (Belgium), Debut Atlantic, the Domaine Forget International Festival, and the OSM's Classical Spree, to name but a few. Very active on the opera scene, Marie-Ève Scarfone is a rehearsal pianist for the Opéra de Montréal and the Orchestre symphonique de Montréal, as well as a choirmaster for McGill University. She now joins the Atelier lyrique de l'Opéra de Montréal team as Head Vocal Coach. She is also the official pianist of the Montreal International Musical Competition and the OSM Standard Life Competition. In July 2014, she became musical director for Ravel's L'enfant et les sortilèges at the Opéra de Québec. The winner of the piano prize at the Marilyn Horne Foundation Song Competition and of the Sir Ernest MacMillan Memorial Foundation prize, she was also rewarded by the Opéra de Montréal (excellence grant and directors' grant) over the course of her training at the Atelier lyrique.