Hamilton ON—May 1st 2020—The Brott Music Festival to produce a series of webcast performances Saturday nights starting May 2nd.
Brott Music is delighted to present a series of regular Saturday evening online informal concerts, highlighting programs of Brott Festival. The series will feature the artists we will be hearing in concert once restrictions are lifted and we can gather together again.
The performances will take place on Zoom and Facebook Live, from BMF's Facebook page (https://www.facebook.com/BrottMusicFestival/), starting Saturdays at 7:30pm. Each concert will be approximately 45 minutes, taking place "live" from the homes of the artist(s) and will include musical numbers and an interview with Artistic Director Boris Brott.
This "Johnny Carson" type of informal event will be interactive and viewers will be encouraged to comment and question in real time using their laptop or smartphone.
"I am thrilled to engage, live and in real time, with audiences and the artists personally in a way that would be impossible at a concert" said Brott.
Now more than ever, we need the power of music to bring us together and to help us heal. Brott Music Live will allow us to support one another, interact and share the joy of music.
The Brott Music Festival is Canada's largest not-for-profit orchestral music festival and, the only festival with a full-time, professional orchestra-in-residence. The Festival is renowned for its extremely high artistic standards, world class soloists, its exuberant orchestra and its eclectic mix of orchestral, opera, Broadway, chamber, jazz, pops and education concerts at various venues across Southern Ontario.
SCHEDULE
Emily Hamper, Artistic Administrator and Coach of BrottOpera, along with husband world renowned Baritone Phillip Addis and their 12-year-old violinist son, Sebastian Hamper Addis.

May 9 7:30pm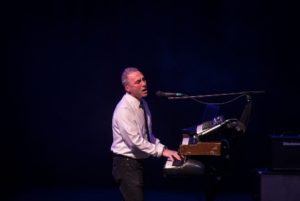 David and Mary Tabone, Directors of BR Xpression Choirs, will discuss their multi-year collaborations with the Brott Education Concert Series and will feature video of our highly successful educations concerts.
May 16 7:30pm
The Music of Queen—A showcase of music by this iconic band featuring Jeans 'n Classics lead singer Michael Shotton.
May 23 7:30pm
The Sound of Music Preview with cast principals and Gemini Award Winner Lou Zamprogna. 
May 30 7:30pm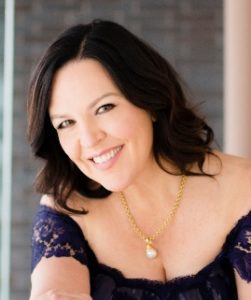 International opera star Adrianne Pieczonka will talk about her career, her relationship with BrottOpera as a coach and will sing while accompanying herself on guitar.
June 6 7:30pm
Leslie Ashworth, Graduate of the NAO with a bourgeoning solo career, will talk about her program Suite Melody Care, which brings musicians into retirement homes and hospitals. Leslie will perform on the violin.
June 13 7:30pm
James Campbell, Artistic Director of the Festival of the Sound, will discuss Parry Sound's "Festival of the Sound" and their relationship with Boris and the National Academy Orchestra. He will perform on clarinet joined by his son Graham Campbell on guitar.
June 20th 7:30pm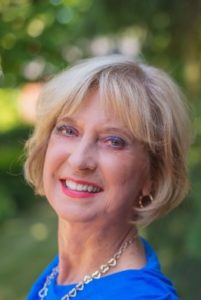 Valerie Tryon, internationally renowned pianist and Festival favourite, will perform Beethoven in honour of his 250th birthday.   
June 27th 7:30pm
Julie Nesrallah, host of CBC Music's classical music program TEMPO, is an acclaimed mezzo-soprano regularly engaged by opera companies, symphonies and festivals around the world.