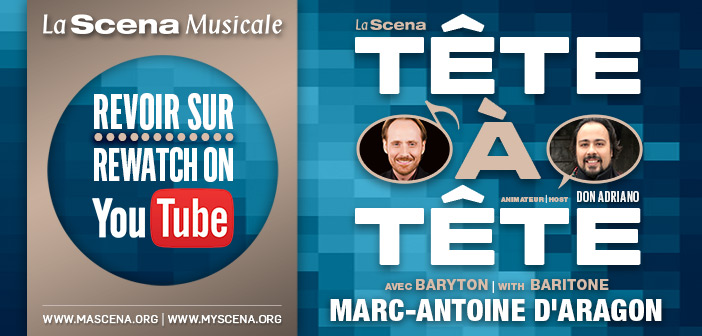 This page is also available in / Cette page est également disponible en:

Francais (French)
Montreal – August 6, 2020 – Bourgie Hall had planned to unveil its 10th season—a dazzling one by all accounts—last April 2. The pandemic intervened heavily on the 2020–2021 season's original programming, and some 110 concerts were completely upended. After months of waiting, much uncertainty, cancellations, and multiple relaunch scenarios, we are finally able to announce the 36 concerts to be given at Bourgie Hall from September 16 through November 18, 2020. The ensuing concerts, to be given up until Christmas, will be announced on August 27. 
The ways in which concerts are performed and audiences are accommodated have been completely revised to make the audience experience both enjoyable and safe, and in compliance with Direction régionale de santé publique and CNESST directives. The capacity of the hall has been reduced to roughly 125 places and is configured in such a way that two seats are left vacant between each person or each family unit; concerts, which will last approximately one hour, will be presented without intermission; wearing a face mask is mandatory inside the building, though spectators may remove them once seated in their places. Finally, the exchange policy for tickets is more flexible. 
This fall, we are proud to offer programming commensurate with our reputation for excellence! As a nod to Bourgie Hall's very first season, which featured Canadian artists exclusively, our fall concerts for this 10th season will showcase the formidable talents of our local artists. These concerts also come in a variety of genres, including chamber music, recitals, jazz, Baroque, solo piano, a family concert, as well as concerts in connection with the exhibition Paris in the Days of Post-Impressionism: Signac and the Indépendants.
Given the reduced number of spectators that can be accommodated in the hall at one time, some concerts will be given twice.  
Pianist Louis Lortie will carry on with the complete cycle of Beethoven's Piano Sonatas, begun last February. The programmes for this series have been reworked and distributed over 7 concerts, each to be performed twice. 
Because of the considerable number of musicians involved in performing the Complete Cantatas by J. S. Bach, this series has unfortunately been suspended for the 2020–2021 season. Concerts programmed for year 6 which were cancelled in the spring of 2020, as well as concerts for year 7, originally programmed to be given throughout the 2020–2021 season, will be postponed until the 2021–2022 season.  
Additionally, this very unusual season marks the beginning of a new collaboration with the ATMA Classique label. A series of seven concerts throughout the 2020–2021 season featuring musicians from this renowned recording label will also be made available via webcast, both live and in non-real time, on the Livetoune platform (see separate press release). The five first concerts in this series will be unveiled today.  
We are more committed than ever to keeping our rates affordable so that as many people as possible may indulge in the pure delight of concert music. Members of the Montreal Museum of Fine Arts still enjoy a 15% discount, while spectators 34 and under get 50% off! Bourgie Hall also offers an à la carte subscription package where you can enjoy a 20% rebate with the simultaneous purchase of tickets to 3 concerts or more. 
It is with utmost warmth and excitement that we welcome the public back to the magnificent Bourgie Hall, starting September 16! 
For more information, please visit Bourgie Hall's website.
This page is also available in / Cette page est également disponible en:

Francais (French)