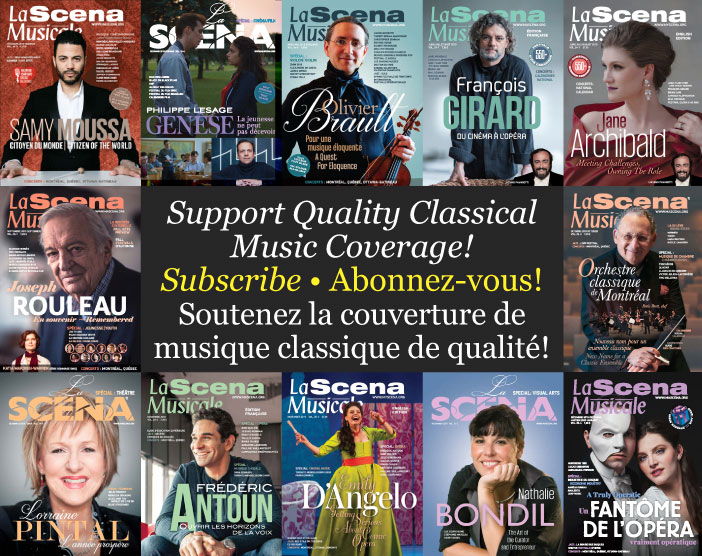 This page is also available in / Cette page est également disponible en:

Francais (French)
A great artist in the service of autism and intellectual disability
Montréal, le 19 juin 2019 – The acclaimed pianist Alain Lefèvre will unveil his new compositions at a concert for the benefit of Les Foyers de la Création. This event will be held under the honorary chairmanship of Isabelle Brais, First Lady of Quebec.  The event will take place on Saturday, September 28 at 7:30 pm at Saint-Pierre Claver Church (2000 Saint-Joseph Boulevard East, Montreal).
Les Foyers de la Création is a permanent shelter and respite center working with adults with autism and intellectual disabilities.  Since its founding in 2012, it has helped more than 200 people and families by offering both a residential service and a day center.
"Since they work on a daily basis, the team at Les Foyers de la Création is able to see all of the potential and the willpower that lives within this vulnerable clientele, explains Alain Lefèvre.  This cause is particularly close to my heart, because it is a difficult one to defend.  The intellectually impaired and autistic people are all too often the forgotten ones in our society, those we prefer not to see nor hear.  It is our social duty to give them a voice, and support them and their families to provide them with a better quality of life"
During this very special evening, Alain Lefèvre will present new pieces from his next album of compositions entitled OPUS 7, to be released on the Warner Classics label. To purchase tickets and attend this unique event, call 514-903-9761, ext. 104.  Online ticket purchase is also available at https://lepointdevente.com/billets/ff8190928001.
The funds raised will be used for new projects, including the setting up of a center for internships, to facilitate the social integration of our able-bodied residents. Additionally, major renovations to the space occupied by Les Foyers de la Création will begin.  The revitalized facility will accommodate new members and will enable the hiring of new employees.
"Faced with the alarming lack of funding, resources and support, together we can and must make a difference, says Benoit Bardou, Executive Director of Les Foyers de la Création.  Help our beneficiaries thrive, together, support the cause."
What : Concert by pianist Alain Lefèvre and the unveiling of his new compositions for the benefit of Les Foyers de la Création When : Saturday September 28th at 7:30 PM
Where : Saint-Pierre Claver Church (2000 Saint-Joseph East, Montreal)
Cost : 25$ (or more if your heart tells you; tax receipts available)

(514) 903-9761 ext. 104
About the organization
Les Foyers de la Création is a non-profit organization that provides a place for fraternal living to people living with intellectual disabilities or autistic disorder.  Additionally, it sensitizes society to this poorly understood reality.
This page is also available in / Cette page est également disponible en:

Francais (French)