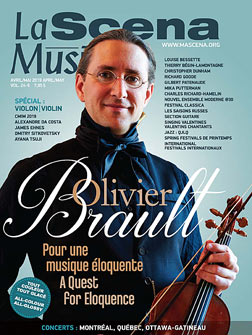 This page is also available in / Cette page est également disponible en:

Francais (French)
The Festival of Slavic Music and Culture, under the artistic direction of Irina Krasnyanskaya, is returning for its seventh edition. Born of Krasnyanskaya and her partners' desire to popularize and share Russian and Slavic culture with Montrealers, the festival puts forward a varied and multidisciplinary program.
"Each year, we try to present lesser-known works of this magnificent culture, which remains unfamiliar in the Western world and is often limited to a few names," explains Krasnyanskaya. Promoting this culture involves not only classical music, but also exhibitions, poetry readings and film screenings.
The pillar of the festival this year is the theme of "musical visions," expressed in particular by the closing concert Fugitive Visions: Dancing Pictures. "Music is a language we learn by listening to it and making it," says Krasnyanskaya. "Visions are different points of view: fugitive, nostalgic, celestial, exquisite or double visions. Music expresses these points of view and allows us to interpret them as we wish."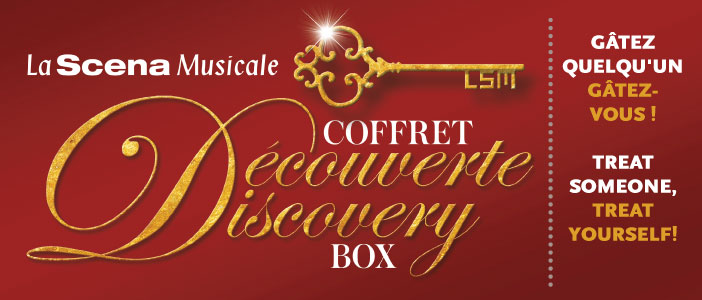 The opening night gala Exquisite Visions will bring five artists together on stage: violinist Natalia Kononova; accordionist Vladimir Sidorov; and pianists Philippe Prud'homme, Irina Krasnyanskaya and Jean-Fabien Schneider. They will interpret pieces by Tchaikovsky, Rachmaninoff, Prokofiev, Chopin and Rimsky-Korsakov. The concert will be followed by a lavish Russian-style reception to which the audience is invited and where they can discuss the theme of the festival.
Next, the festival will present the chamber music recital Celestial Visions with the Montreal Trio: Axel Strauss (violin), Yegor Dyachkov (cello) and Ilya Poletaev (piano). These three seasoned musicians, all professors at McGill University, will offer an emotionally rich program as they interpret Dvořák's "Dumky" Trio and Shostakovich's Piano Trio No. 1.
The community is also invited to the Nostalgic Visions recital for two pianos that celebrates the music of Rachmaninoff. From his Suite No. 1, written when the composer was 20, to his very last work, Symphonic Dances, pianists Irina Krasnyanskaya and Jean-Fabien Schneider will make a voyage through time as they follow the composer's evolution.
In collaboration with the Orchestre Nouvelle Génération, led by Montreal musician and painter Natasha Turovsky, the closing concert will combine music and painting. Works will be projected as animated paintings while the orchestra plays Prokofiev's Fugitive Visions, among other pieces. "Turovsky's own paintings inspired her to build the program for this concert, ," says Krasnyanskaya. "She chose the works based on the emotions that are evoked by the paintings." Founded in 2011, the Orchestre Nouvelle Génération, which has participated in the festival for the past four years, is in constant search of renewal, whether in the interpretation of well-known works, original programs or through the mixing of artistic styles and disciplines. The partnership was absolutely natural. "They are great friends and partners with whom we share our musical ideas," emphasizes Krasnyanskaya.
The festival's film segment returns this year with the musical Springtime by Grigori Alexandrov. Winner of the Best Screenplay award at the Venice Film Festival in 1947, the feature film takes a light-hearted look at the story of a director who wants to make a film about a scientist and finds her lookalike, an operetta singer, to take on the role. Several misunderstandings ensue and the scientist and singer end up switching places! A lecture on the music of composer Dunayevsky, who wrote the music for Springtime in addition to over a dozen operettas, popular songs, and ballets, will precede the screening. A quick glance at last year's program: the lead actor of the film Springtime, Nikolay Konstantinovich Cherkasov, one of Stalin's favourite actors, also played Ivan the Terrible in last year's screening. This will be an opportunity to see him in a completely different light.
Being very linked to the Côte-des-Neiges–Notre-Dame-de-Grâce neighbourhood, the Festival of Slavic Music and Culture will once again present most of its activities there this year. "Historically, the neighbourhood is where a lot of Russians and people who came from the Soviet world live. Nevertheless, we wanted to go beyond the community aspect and become a more international and accessible festival for all Montrealers. That's why we're leaving our neighbourhood to explore other parts of the city and present our concerts in some of the most beautiful venues in Montreal, such as Pollack Hall," says Krasnyanskaya.
Clearly very proud of this edition's program, Irina Krasnyanskaya admits: "I can't choose a single favourite: the whole festival is a favourite for me—the program is so varied! I'm Russian, so music, for me, is my childhood, my roots, and my family history, since I come from a family of musicians. Also, it's something that touches my heart deeply and that I want to share with the world."
"I hope to have a large, open-minded audience that's ready to share marvellous moments," she concludes.
—–
The Festival of Slavic Music and Culture will be held from May 8 to June 8 in various venues in Montreal. www.saisons-russes.ca
Translated by Isabel Garriga
This page is also available in / Cette page est également disponible en:

Francais (French)