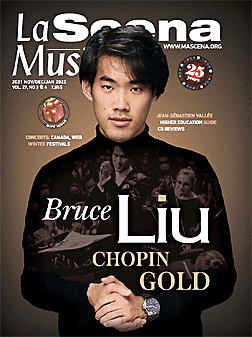 This page is also available in / Cette page est également disponible en:

Francais (French)
Something old…
Bill Evans — Behind the Dikes / Elemental music 5990441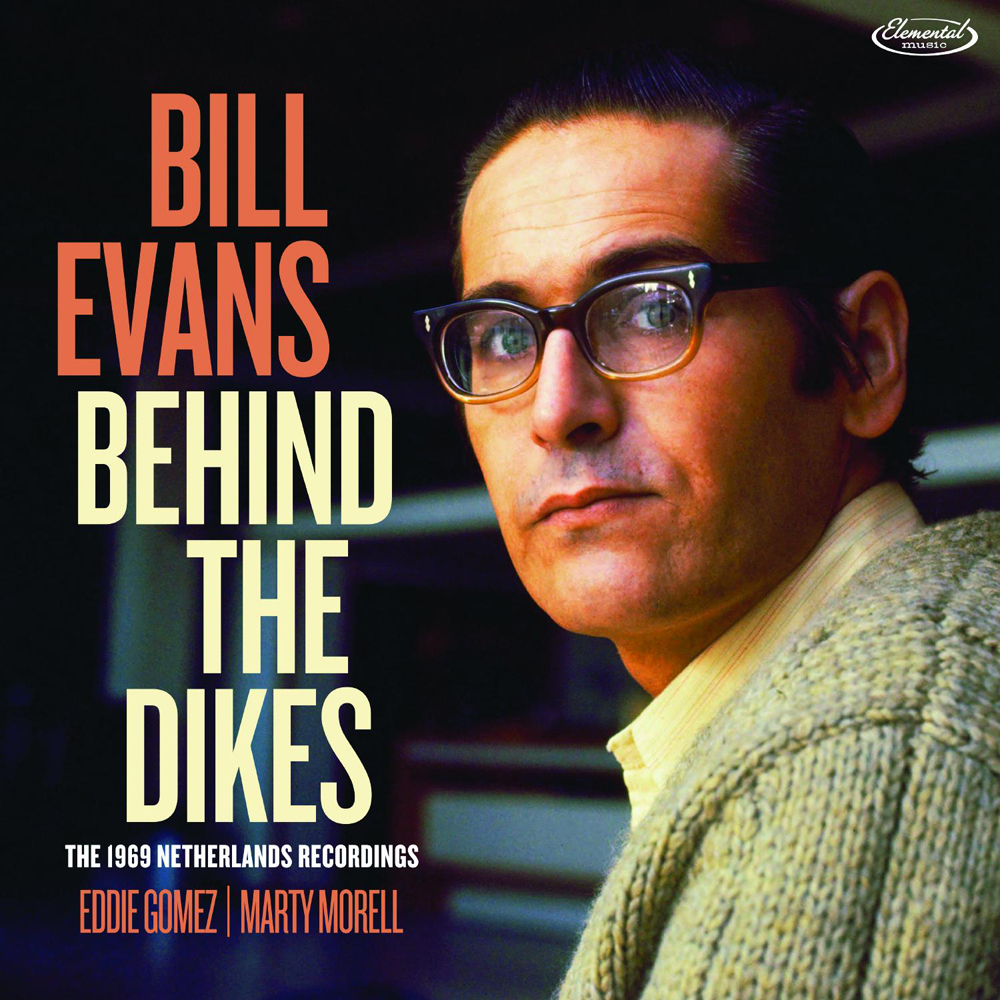 The history of jazz piano would never have been the same had there not been a Bill Evans. As thoroughly documented as his career is nowadays, it keeps growing with more unissued sides. A case in point is this brand new dual CD set culled from Dutch radio recordings circa 1969. The first one is taken up by a March session that spills over to the next disc. Along for the ride are Evans' stalwart bassist Eddie Gomez and drummer Marty Morell, making his trio debut. Overall, the pianist plays with more drive than usual; his solo on Beautiful Love a real gem, likewise for the bassist. The remainder of that second disc is filled out by another live performance eight months later that is not up to par with the first, but still better than the two final tracks, which are a misguided attempt at having the trio backed up by a string orchestra. Yet, piano jazz fans will be more than gratified by the first 75 minutes.
Joe Harriott Quintet — Free Form/Abstract Revisited /ezz-thetics 2-1121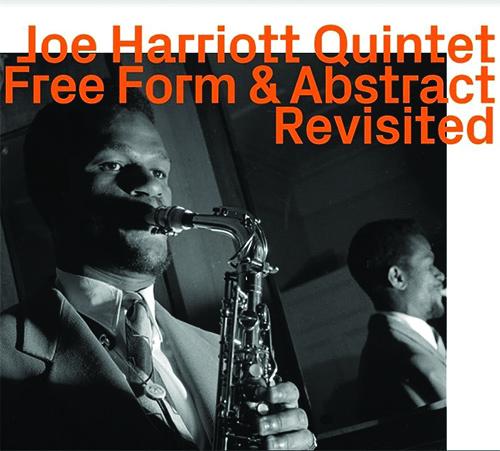 In contrast to Evans, alto saxophonist Joe Harriott never enjoyed any success during his brief lifetime, his name all but forgotten at his passing in 1973 at age 44. Originally from the West Indies, he arrived in England in 1950. A decade later, he put out his first album as a leader, Free Form, followed a year later by Abstract. Both albums heralded a more open music, vaguely similar yet very different from that of Ornette Coleman, who was ushering in the shape of jazz to come. Now issued together for the first time, and fully remastered, these recordings do show a bit of their age, the four-to-the-bar beat of the rhythm section a dead ringer. The more daring side of the music comes from the leader and his trumpeter Shake Kane, not to forget the legendary tubman Phil Seaman, an early Charlie Watts mentor. Six decades later, the sense of urgency in this music remains intact, all of it captured in a most dynamic way.
Mary Larose — Out Here / Little Music 14008
Singers are well known to take up center stage while casting accompanists behind them in supporting roles. Yet there are exceptions to the rule. Mary Larose, for one, stands out in two ways: first, she lets her sidemen run rampant; next, she has a knack of choosing repertoire outside the vocal realm. In this album, the American songstress has selected works either written by or associated to that long-departed woodwind genius Eric Dolphy, quirky tunes full of wide interval leaps and unexpected phrase twists bound to challenge any voice. Yet, the lady handles them impeccably with her slightly girlish voice. True to form, she allows the five instrumentalists to cut loose in their solos, and the lineup of clarinets (bass and soprano), cello, vibraphone, bass and drums are added enhancements that give the music something more of a chamber dynamic than a customary jazz feel. Worth noting too is the cover, a stylized portrait by the singer of the dedicatee, who surely would have appreciated their efforts.
… something new…
Anna Webber—Idioms / Pi Recordings 89
Close to a decade after leaving Montreal for the Big Apple, saxophonist and flutist Anna Webber has been attracting increased media attention of late. More than a solid player, she is a composer of vision, as displayed by her recordings, her latest in particular. Released last Spring, this twin-CD set presents her Simple Trio on disc one (John Hollenbeck, drums, Matt Mitchell, piano), and a 12-piece chamber-like ensemble on the second. This large group performs Idiom Six, its predecessors written for her trio. Webber's goal was to figure out ways of generating compositional materials from the so-called extended woodwind playing techniques she uses. The results are quite arresting, and a recent live online performance coinciding with the album's official launch only confirmed the aural experience. As much as Anna Webber is a musician of today, she is also among the most forward-looking.
Amir Elsaffar —The Other Shore / Outhere OTH640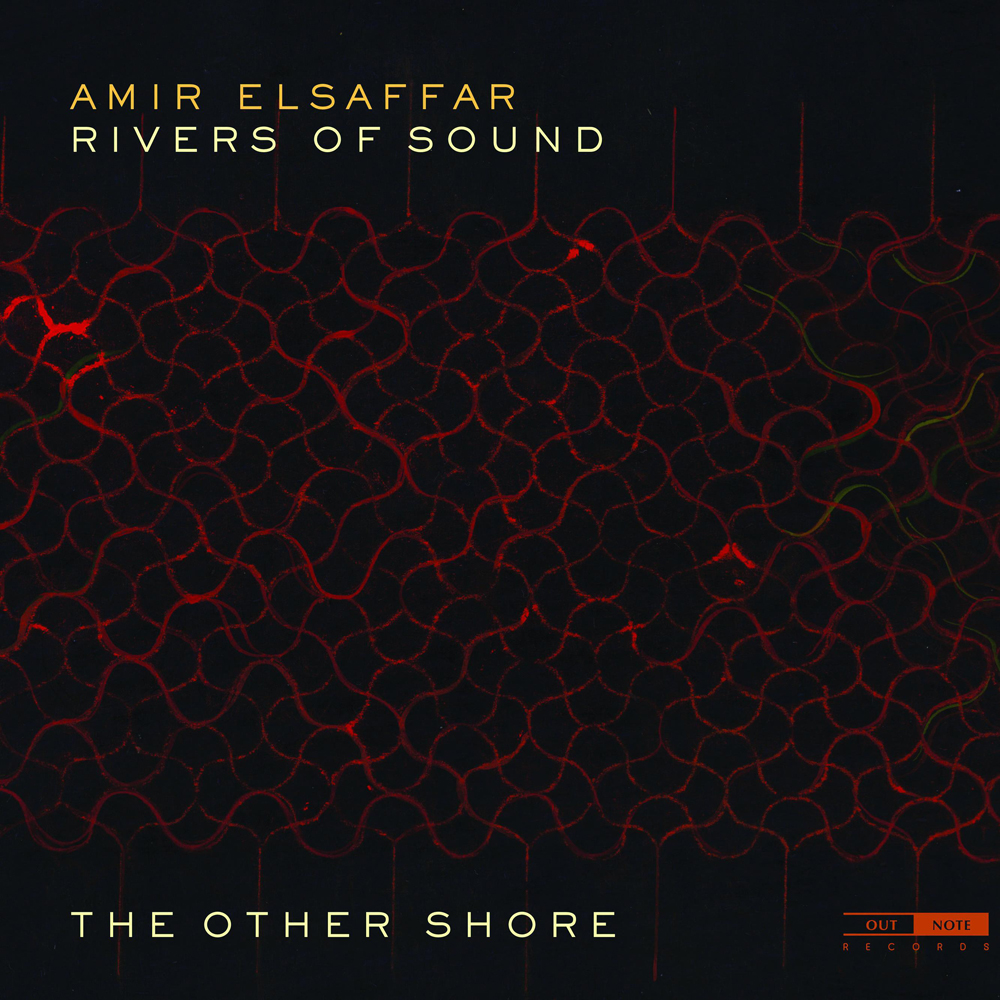 Just as ambitious in scope as the preceding album, American trumpeter Amir Elsaffar has put together a large ensemble to realize his artistic designs. His perspective is that of bridging the gap between Western and Eastern cultures through music, a pursuit very much of our time. No less than 17 musicians comprise his Rivers of Sound Orchestra, a group divided almost equally between jazz musicians, European and American, and others hailing from the Middle East and India. The massive chunk of music that fills up the CD to a minute shy of its outer limit is divided into eight tracks ranging from four to 16 minutes, the briefest being its epilogue Medni, a lament for oboe and percussion. The rest, however, are very involved, with dense orchestral thickets underpinned by odd metered grooves. That Middle-Eastern flavour weaves its way throughout the album, yet the loping vamp figure of Lightning Flash has a more definite jazz slant to it. If you want genre-bending music that defies categorization, this is for you.
Eyevin Nonet Thomas Chapin III – Unearthed / Corne de Brume Cdb002
As the final instalment of three dedicated to the work of the late American saxophonist Thomas Chapin, this side features three posthumous works of the dedicatee and an original by the group's ringleader, drummer Ivan Bamford. In just under 37 minutes, this youthful aggregate of Montreal players keeps us on our toes as they sail through the skillfully arranged charts that enable all parties to shine in the solo department. After an unassuming solo-piano intro in the opening cut, the temperature rises as the remainder of the band gradually joins in. Variety is the spice of life here, and much happens in each track, be it hard-driving swing to collective freeform outbursts, even a gentler moment or two. Though we are left a bit wanting for more music, this release on a upstart local label serves notice that cutting-edge jazz of the first order is alive and well on our front. If Chapin himself were able to look down from above, I am sure he would cheer them on.
… something borrowed… and blue
Joel Frahm —The Bright Side / Anzic Records ANZ0068
Sax players get a special kick out of playing with neither piano nor guitar, just bass and drums. That way, they can do away with making the changes and stretch out as they please. Such is the case of this unit bringing together Toronto drummer Ernesto Cervini and bassist Dave Loomis with their American guest, tenorman Joel Frahm. A lusty player with a brawny sound, Frahm has total command over the horn, not to forget a grasp of the hard bop idiom and then some. He plays fast for the most part, always assertively without ever tearing down any walls as, say, a free-jazzer would. Most of the music is taken at a good clip, with only one real slow number, Beautiful Mystery (penned by the drummer), Frahm displaying his luscious sound to full effect. When all is played and done after an hour, the question remains as to what, if anything, really stands out in any of the 10 tracks. The writer is reminded here of what the late Bill Dixon used to say to his young charges: "You guys are good, now play me something I haven't heard before!"
Keshav Batish — Binaries in Cycles / Woven Strands W5P0001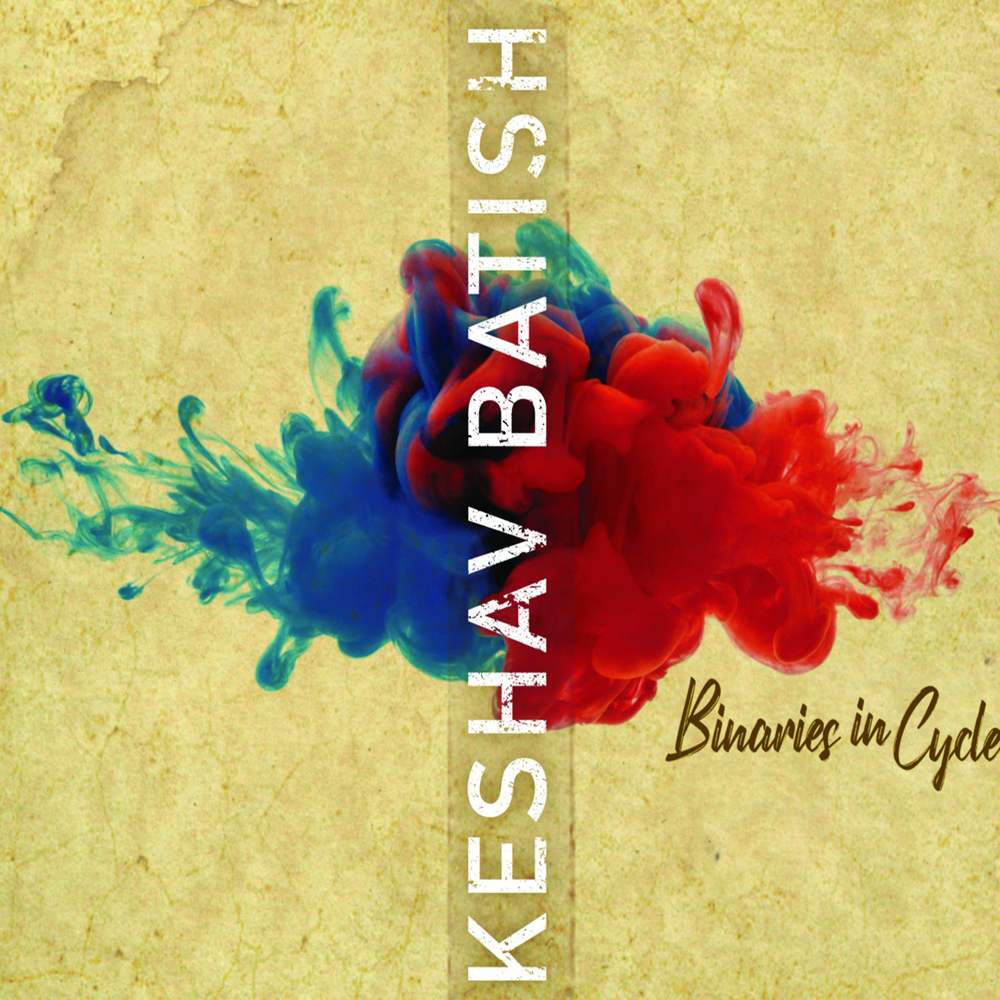 Drummer Keshav Batish is but one of a steadily expanding crop of young American-born musicians stemming from a distant culture, in his case of the Indian subcontinent. While the chosen format is textbook jazz (a piano-bass-drums and alto sax lineup), its stylings lean heavily towards the leader's own cultural heritage, his compositions strewn with raga-like inflections and odd meters. But jazz is not left out of the mix either as there are two covers, one by Ornette Coleman, the somewhat obscure Police People, the other (We see) by Monk. The strong suit of this release is the conviction with which the group tackles the seven briskly paced pieces that total a little more than an hour's running time. A fresh-sounding album that will surely appeal to listeners who like music with an edge to it, loose yet not crossing over any threshold into complete freedom.
Code Quartet — genealogy / Justin Time JTR 8622
This Montreal co-op foursome matches the talents of altoist Christine Jensen and trumpeter Lex French with those of bassist Adrian Vedady and drummer Jim Doxas. On the face of it, the instrumentation mirrors that of Ornette Coleman's legendary band and offers even a nod or two in its direction. Yet, it differs from its predecessor in that all but the drummer contribute pieces to its program of eight tunes. The album opens rather cautiously with a laid-back bluesy number by the trumpeter that sounds like a throwback to the 1950s (Tipsy), followed by another subdued track by the bassist (Watching it All Slip Away). Thereafter, the band gets into gear and builds momentum till all boils over in the final two tracks, Day Moon and Beach Community, the latter a slightly off-kilter calypso. The peculiar sequencing of this album gives the impression that it was conceived to ease listeners into the music first, and once hooked in, to take them on a good roller-coaster ride.
Broken Shadows / Intakt CD 342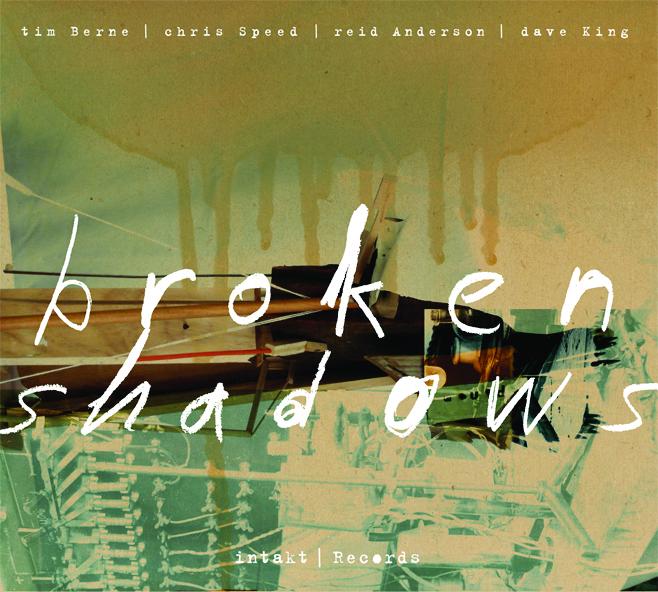 Concision has never been an operative in Tim Berne's music. That is what makes this new recording unusual: 12 tracks compressed into 45 minutes. Forgoing his all-original format, this hard-edged alto player covered the music of his musical mentors instead, two by Julius Hemphill, eight by Ornette Coleman, one each by Dewey Redman and Charlie Haden. Tenorman Chris Speed is on board, likewise for the famed Bad Plus rhythm team of bassist Reid Anderson and drummer Dave King. The group takes full aim at the tunes while pairing down the solos to the essentials. Berne has taken something of a 180-degree turn here, and this distilled approach is all the more potent for that. Yet, this album is not without precedent for him: some may recall the joint collaboration he had with John Zorn back in the 1980s, where the two faced off in Spy vs Spy, unarguably the most truculent recording of Ornette Coleman covers ever.
James Brandon Lewis — Jesup Wagon / Tao Forms TAO 05
From the first sounds bellowing out of James Brandon Lewis' tenor sax, the blues weaves its way over the next 50 minutes of oh so soulful music. Jazz musicians are storytellers by nature, and Lewis certainly ranks high among the crop of rising stars in today's Black music. Basically programmatic, his work is based on the life and writings of James Washington Carver (1864-1943), a polymath for whom art was as valid as science as a path to enlightenment. The liner notes by Robin D. G. Kelley, author of the definitive Monk bio, provide insight on the man as well as the individual tracks of this work, seven in total. The Red Lily Quintet Lewis fronts breathes life into all of the music, with visceral performances by him and trumpeter Kurt Knuffke, which holds true for their accompanists, cellist Chris Hoffman, drummer Chad Taylor, and the ever formidable bassist William Parker. Music for heart and mind alike.
Joe Fiedler's "Open Sesame" — Fuzzy and Blue / Multisonics Music MM06
Jazz has never had any qualms in borrowing all quintes of music, from low brow to high. Trombonist Joe Fiedler's Open Sesame quintet would surely not qualify for the upper end of that scale, and its name already gives us a hint of its source, the beloved Sesame Street. While surprising, the reason for it is that Fiedler was once involved in the series. The cast is a solid one, with trumpeter Steve Bernstein and reedist Jeff Lederer sharing frontline duties with the leader, whereas bassist Sean Conly and drummer Michael Sarin hold the fort behind them. Associated with the avant New York jazz scene, these men seem to have a lot of fun tackling this frothy music, in fact this is the band's sophomore effort. As jazzmen, they spice things up a lot, especially in the solo department where they take things out. In spite of the fun factor, the music displays little variety in tempos, as the bass lumbers along and the drums come across rather choppy. If they win over new fans, good for them, but the jazz heads may look at this askance.
Read concert reviews of the Off Jazz Festival online here.
This page is also available in / Cette page est également disponible en:

Francais (French)