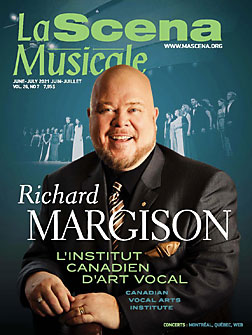 This page is also available in / Cette page est également disponible en:

Francais (French)
Michael Formanek / 

Imperfect Measures – Intakt CD 359
From the first sounds plucked on his bass, Michael Formanek captures our ear. His nine-track 56-minute offering relies more on his playing than interpreting written material. Never will the listener's interest flag in this magnificent excursion. What's more, the recording's sound, deep and vibrant, enhances the aural experience, as if he were right there in front of you. As a side note, the album's fanciful etchings of visual artist Warren Linn adorning the album were created during the recording session. For those who think solo recordings of instruments other than piano are tough sledding, this album is proof to the contrary. Listen to soundbytes here.
Mark Feldman / Sounding Point – Intakt CD 354
When it comes to musical experiences, violinist Mark Feldman has few rivals, for he has played everything under the sun, including session work in Nashville. For the last three decades or so, he has focused on jazz and improvised music, and is a first-call player for many a band in both New York and beyond. Just four months ago, he issued his second solo album, 27 years after his first, for a label once managed by one of his frequent employers, John Zorn. Six of the eight tracks of this 43-minute side are credited to him, its opening track penned by his partner pianist Sylvie Courvoisier, the third by Ornette Coleman. While he is the lone musician, he bends the solo rule a bit by overdubbing himself in spots. Those familiar with him will recognize instantly his trademark devices, played as always with such disarming facility. For all others, practitioners of the instrument or fans, a must listen. Listen to soundbytes here
Marco von Orelli / 

The Unasked Answer – ezz-thetics 1027
The prospect of listening to 45 minutes of trumpet alone might be daunting to most, save for those who play the horn. Hailing from Switzerland, Marco von Orelli uses several models, a cornet, a piccolo, even a slide trumpet. To his credit, he has elected to play short pieces, 11 in total, only two of them exceeding the five-minute mark. By the looks of it, or "sounds" shall we say, he has full command of his horns and explores their sonic possibilities in depth, to the point of producing timbres that fall into the realm of pure sound effects. Also worth noting is the Ivesian nod alluded to in the album's title. Listen to soundbytes here.
Silvan Schmid
 

/ Augmented Space – ezz-thetics 1023
Coincidentally, yet another trumpet-playing Swiss has produced a solo album on the same label. Unlike his compatriot's concise approach, Silvan Schmid has taken the long road by including just four pieces in his 45-minute venture, the final two tracks with heavy electronic manipulation. Overall, there is little here in terms of conventional playing, to the point that the instrument is barely recognizable in spots. For musicians of his ilk, this type of album  gives him free reign to pursue his own research as he pleases, but orbiting in the outer limits of the sonic universe like that may be something of an acquired taste. Listen to soundbytes here.
For a historical overview of solo performance in jazz, read the feature article of this section here.
This page is also available in / Cette page est également disponible en:

Francais (French)