This page is also available in / Cette page est également disponible en:

Francais (French)
Galileo presents two concerts
Galileo has been based in Vallée-du-Haut-Saint-Laurent, southwest of Montreal, since its establishment in October 2010. Comprising 15 to 35 instrumentalists, this chamber orchestra bills itself as the only Canadian orchestra specializing in historically informed performance of symphonic repertoire from approximately 1730 to 1930. On April 19, at  Saint-Michel Catholic Church in Vaudreuil-Dorion, the orchestra presents its first concert under the direction of Daniel Constantineau with a program resolutely turned towards modernity: Beethoven's Great Fugue, Wagner's Siegfried Idyll, Webern's Fünf Sätze (Five Movements) and Schoenberg's Chamber Symphony No. 2. On June 3, at  the Nativity Catholic Church in La Prairie, Galileo offers a second concert. Alice Mary Smith's Symphony in A Minor and Louise Farrenc's Symphony in G Minor, two major works written by women, take pride of place. Félix Mendelssohn's intimate String Quartet in E flat major completes this three-part program. The orchestra, still under Daniel Constantineau, will be joined by Quatuor Cobalt. www.orchestragalileo.com
"La Nef s'éclate"

Nothing stops La Nef which, despite pandemic headwinds, has only continued to flourish with multiple, eclectic projects. The group recently released Baratin d'marins, an album showcasing traditional music from Quebec and the northwest of France (see our review in this issue). On April 21, to officially celebrate its 30th anniversary, La Nef will call on many of the musicians who have collaborated on the album. The concert will feature Seán Dagher on zither and voice, Pierre-Alexandre Saint-Yves on flute as well as voice, Andrew Wells-Oberegger and Éric Breton on percussion, Kate Bevan-Baker and Alexander Kehler on violin, Amanda Keesmaat on cello together with singers Jean-François Daigneault and Dorothéa Ventura. Several surprise guest artists will join the group, according to artistic director Claire Gignac and musical director Seán Dagher. The concert, taking place at the Maison de la culture Maisonneuve, includes music that has marked La Nef's history in all its varied styles.
On May 7 and 8, Pierre-Alexandre Saint-Yves returns to the company's emblematic venue where, in addition to playing winds, he will take charge of the conception, composition, musical direction and narration of a children's story entitled "Under Water," a poetic exploration of an amazing aquatic world with underwater video. Among his partners on the project are multi-instrumentalist Andrew Wells-Oberegger, author Annie Gravel and director Claire Gignac. www.la-nef.com
The complete Rachmaninoff project
Last September, Maison de la musique de Sorel-Tracy, under the direction of Rachel Doyon, inaugurated a series of "integral" concerts dedicated to Rachmaninoff. All of the works for solo piano by the Russian composer and his suites for two pianos, transcribed for the occasion by pianist Serhiy Salov, were presented in chronological order and in four blocks (A through D) during a single weekend at Enfant-Jésus Church.
On April 22 and 23, its series of "complete" works continues, this time with Rachmaninoff's piano compositions with orchestra. Several pianists will take turns to face what many consider to be the pinnacle of virtuosity for their instrument: Antoine Laporte (Concerto no. 1), Serhiy Salov (Concerto no. 2), Jean-Philippe Sylvestre (Concerto no. 3) and Elisabeth Pion (Concerto no. 4). Richard Raymond will bravely tackle the 24 variations of the Rhapsody on a Theme by Paganini. Accompanied by the Orchestre symphonique de Laval, under the direction of Alain Trudel, the five artists will thus complete the Rachmaninoff cycle offered in two blocks of music (E and F). Musicologist Georges Nicholson will be back at the opening of each block to share his knowledge of the repertoire. André Champagne is master of ceremonies. www.maisondelamusique.org
The Magic Flute in Montreal
I
n the field of opera, Mozart will be doubly honored this spring. On May 7, 10, 12, 15 and 17, at Salle Wilfrid-Pelletier, Opéra de Montréal presents The Magic Flute in a production by Barrie Kosky that recalls the era of silent cinema as visual projections bring the characters of this famous Singspiel to life. Prince Tamino, tenor Aaron Blake, goes on an adventure with his travelling companion Papageno, baritone Richard Sveda, to free Pamina, sung by soprano Kim-Lillian Strebel. The iconic roles of the Queen of the Night, for coloratura soprano, and Sarastro, for deep bass, are sung by Anna Siminska and Christian Zaremba, respectively. The rest of the cast is made up of former members of the company's Atelier lyrique: sopranos Andrea Núñez and Kirsten Leblanc as well as mezzo Florence Bourget as the Three Ladies, Matthew Dalen and Jean-Philippe McClish as the two Armed Men and, finally, soprano Elizabeth Polese as Papagena. With the Opéra de Montréal Chorus and Orchestre métropolitain under the direction of Christopher Allen. www.operademontreal.com
Don Giovanni in Quebec City
On May 14, 17, 19 and 21, another Mozart opera is unveiled, this time Don Giovanni, when Opéra de Québec presents its new staging at the provincial capital's Grand Théâtre. In the role of the seducer with a thousand conquests, internationally-renowned Canadian bass-baritone Philippe Sly sings alongside baritone and guitarist Doug MacNaughton as his faithful servant, Leporello. The Don's conquests are sung by sopranos Anaïs Constans (Donna Anna) and Florie Valiquette (Zerlina) as well as mezzo-soprano Julie Boulianne (Donna Elvira). Bass Alain Coulombe, who is also enjoying a fine career in Europe, sings Il commendatore, while Jonathan Boyd and Geoffroy Salvas take on Don Ottavio and Masetto. They are joined by the Opéra de Québec Chorus and Orchestre symphonique de Québec under the direction of Jean-Marie Zeitouni in a staging by Bertrand Alain, with sets by Julie Lévesque and costumes by Emily Wahlman, all entirely designed in Quebec City. www.operadequebec.com
Last concert of the season for AOJM
The 46th season of the Association of Youth Orchestras of Montérégie was marked by a series of cancellations. Having had to spend the beginning of the year in confinement, AOJM can finally look forward to performing its last concert of the season without too much worry. Since its foundation in 1974 by André Neuburger, this non-profit organization has made it possible for many young musicians in the region to learn orchestral music thanks to three different program levels. First there is Montérégie Junior String Orchestra (OCJM), made up of some 40 instrumentalists ages 8 to 17, under the direction of Nicole Lauzière since September 1992. Then there is Orchestre symphonique des jeunes de la Montérégie (OSJM), made up of more than 60 musicians ages 14 to 25 and led by Georges-Étienne d'Entremont since September 2015. Finally, there is Ensemble Prélude, led by Zoé Dumais since the 2002-2003 season, which welcomes very young instrumentalists introduced via group lessons, in preparation for auditions with OCJM. On May 22, at 7:30 p.m., these three AOJM entities will be reunited at Maison symphonique de Montréal—a welcome return to the stage for these budding musicians after a year of waiting! As we go to press, the program has yet to be announced. www.aojm.org
Musica Camerata
As part of the global movement to further recognize the contribution of women to the history of classical music, Musica Camerata Montreal will present a program of works by two little-known female composers on June 4 at the Chapelle du Bon-Pasteur. On the program of this chamber music ensemble, piano quintets and a string quartet by Polish composer Grazyna Bacewicz, paired with American composer Amy Beach. Pianist Berta Rosenohl, violinists Luis Grinhauz and Van Armenian, violist Sofia Gentile and cellist Bruno Tobon are featured in a group that varies in size depending on the pieces performed. www.cameratamontreal.com
OCM pays tribute to health-care heroes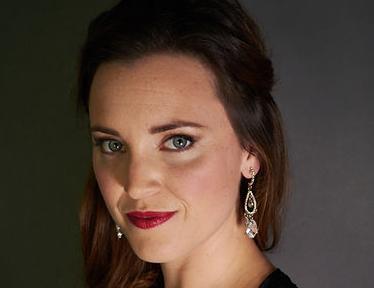 You had to be heroic to be a health-care worker who faced the pandemic; on May 27, Orchestre classique de Montréal wishes to pay tribute to that entire community. Under the direction of Boris Brott, OCM will perform Beethoven's Symphony No. 3, the "Eroica," as well as his Choral Fantasy on May 27th. This emotionally-charged concert brings OCM's 82nd season to a close at Maison symphonique. Thanks to its sponsor, Medicom, 200 health-care workers have been invited. Among the soloists are: Jean-Philippe Sylvestre on piano; Jacqueline Woodley and Suzanne Taffot, sopranos; Rose Naggar-Tremblay, mezzo-soprano; Emmanuel Hasler and Matthew Dalen, tenors; and Jean-Philippe McClish, baritone. In the Choral Fantasy, they will be joined by two choirs, Les Filles de l'île and Les Chantres Musiciens. "Accept with joy, beautiful souls, the gifts of art. When love and strength come together, humanity receives favour from the gods," reads the end of the poem by Christoph Kuffner, Beethoven's inspiration for this work with its echoes of the familiar "Ode to Joy."  www.orchestra.ca
12th Festival Classica
For its 12th edition running May 27 to June 19, Festival Classica presents no less than 22 concerts. The repertoire ranges from church to film music, from Claudio Monteverdi to Ennio Morricone, including composers from all eras.
First to launch this year is Orchestre de l'Agora under the direction of Nicolas Ellis, who will perform Puccini's Messa di Gloria and the famous Intermezzo from his Manon Lescaut, as well as Verdi's overtures to Aïda and La forza del destino. The evening of May 27 at Basilique Sainte-Anne de Varennes promises to be a lyrical one, given the participation of tenor Antoine Bélanger and baritone Hugo Laporte.
On May 28 at the parish of Saint-Lambert, Festival Classica will offer the public a moment of contemplation with settings of the Stabat Mater by Pergolesi and Vivaldi. Alongside the Arion Baroque Orchestra, under the direction of Mathieu Lussier, soprano Magali Simard-Galdès and mezzo-soprano Florence Bourget will unite their voices in these two masterpieces of sacred music.
On May 29 at Saint-Benoît church in Mirabel, Ensemble Caprice invites us to discover the world première of a cycle of recorder concertos by Vivaldi, once lost but now reconstructed thanks to Matthias Maute. Also on recorder, Maute will partner another renowned flutist, Sophie Larrivière.
Among the other concerts to watch until the beginning of June, let's give special mention to the one featuring Rossini's Petite messe solennelle on June 3 at the parish of Saint-Lambert. Soprano Myriam Leblanc, tenor Antonio Figueroa, mezzo Florence Bourget and baritone Hugo Laporte are the soloists. They will be accompanied by Ensemble vocal Arts-Québec under the direction of Matthias Maute. www.festivalclassica.com
Translation by Gianmarco Segato
This page is also available in / Cette page est également disponible en:

Francais (French)