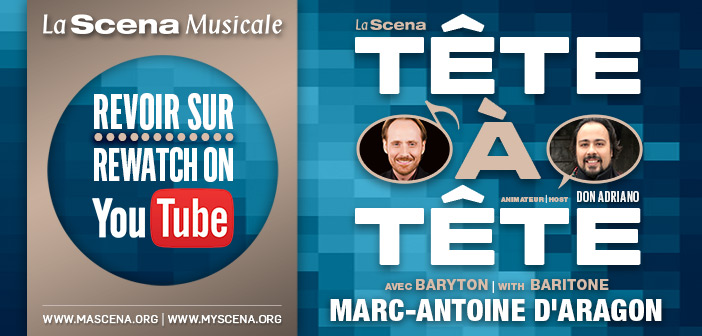 This page is also available in / Cette page est également disponible en:

Francais (French)
Montreal, June 11, 2020 – Yannick Nézet-Séguin and the Orchestre Métropolitain are resuming their activities with the cooperation of Bourgie Hall of the Montreal Museum of Fine Arts. After three months of silence, the musicians will reunite on June 15 at Bourgie Hall to start recording Beethoven's first eight symphonies for internet broadcast. 
More than 50 musicians will participate in the video project, which is meant to coincide with the 250th anniversary of Beethoven's birth. This will be the first time in North America that a full orchestra will play together in the same venue after suspending activities in response to the COVID-19 pandemic. 
The symphonies will be streamed on the websites of the Orchestre Métropolitain and Bourgie Hall on dates to be announced over the course of the summer 2020. 
There will be no audience for these sessions. An OM source said that musicians will be seated in the parterre as well as on stage. 
Plans call for four gatherings through late July, each comprising three consecutive days of rehearsal and performance. All necessary measures will be taken to ensure the safety of OM musicians, technicians and the limited number of office staff who will be on site. This includes making sure that no one is exhibiting COVID- 19 symptoms, physical distancing of two metres, limiting access to the hall, installing temporary walkways, disinfecting the site and requiring masks when moving around the hall. (Musicians are not required to wear masks during rehearsals and performances.)
Nothing will be left to chance, and this return to performing will comply with the public health measures put in place by the Commission des normes, de l'équité, de la santé et de la sécurité du travail (CNESST). On May 22, the Minister of Culture and Communications, Nathalie Roy, announced that concerts could be recorded without a live audience. 
"The current moment has set off a lot of initiative, leadership and imagination," said Nézet-Séguin. "We need to accept that things will be different for a while. The desire to offer music is bigger than the limits of our current situation. 
"I'm thrilled to be able to reunite with the OM's musicians at the beautiful Bourgie Hall, which has exceptional acoustics and will surely inspire our performance of the first eight Beethoven symphonies, pieces that reflect our present reality."
The orchestra will complete the cycle with a performance of the Ninth Symphony when live audiences are permitted. "The Ninth Symphony embodies joy and universal kinship," Nézet-Séguin observed.
"We're honoured to team up with the OM for this inspiring project," said Isolde Lagacé, managing and artistic director of the Arte Musica Foundrion and Bourgie Hall. "Our Beethoven 2020 series was abruptly interrupted in March, halfway through our journey of over 20 concerts dedicated to this musical giant. 
"I've always believed in the spirit of a place, and I'm so moved that it will be under the baton of Yannick Nézet-Séguin, at the hands of OM musicians and through the music of Beethoven that Bourgie Hall will resonate again after this unexpectedly long interruption. What a great way to bring the music back to life!" 
This online concert series is presented by TD. 
Press release by the Orchestre Métropolitain:
L'Orchestre Métropolitain en résidence d'été à la salle Bourgie Les musiciens de retour en salle
Montréal, 11 juin 2020 – L'Orchestre Métropolitain (OM), sous la direction de Yannick Nézet-Séguin, et la salle Bourgie du Musée des beaux-arts de Montréal sont fiers d'annoncer la reprise graduelle de leurs activités. Après trois mois de silence, les musicien·ne·s de l'OM se retrouveront cet été à la salle Bourgie pour y interpréter, sans public, les huit premières symphonies de Ludwig van Beethoven.
Réunie en formation complète dès ce lundi dans la magnifique acoustique de la salle Bourgie, une cinquantaine de musicien·ne·s de l'OM plongera dans ce répertoire symphonique fondateur et puissant, renouant avec le plaisir de jouer ensemble et de rendre la musique symphonique accessible à toutes et tous. Rappelons que le monde de la musique classique souligne cette année le 250e anniversaire de la naissance de Beethoven.
C'est la première fois en Amérique du Nord qu'un orchestre complet se réunit dans un même lieu après l'interruption des activités en raison de la pandémie de la COVID-19.
Les huit symphonies de Beethoven seront captées (audio et vidéo) et diffusées sur les sites Internet de l'Orchestre Métropolitain et de la salle Bourgie au cours de l'été 2020.
« La période actuelle impose un grand sens de l'initiative, de leadership et d'imagination. On doit accepter de faire les choses différemment pour quelque temps. Le désir d'offrir la musique est plus grand que les limites
que la situation impose actuellement.
C'est avec beaucoup de fébrilité que je retrouverai les musiciennes et les musiciens de l'OM dans la salle Bourgie qui, par sa beauté et son acoustique exceptionnelle, nous inspirera dans notre interprétation de huit des neuf symphonies de Beethoven, œuvres qui traduisent bien la réalité dans laquelle nous nous trouvons collectivement.
Et nous attendrons le retour de notre public en salle pour compléter le cycle, la Neuvième incarnant la joie et la fraternité humaine. »
Yannick Nézet-Séguin
Directeur artistique et chef principal, Orchestre Métropolitain
« Nous sommes honorés de nous associer à l'OM pour réaliser ce projet qui réchauffe nos cœurs ! Notre série Beethoven 2020 avait été abruptement interrompue en mars dernier, à mi-parcours d'un périple de plus de 20 concerts en hommage à ce géant de la musique.
J'ai toujours cru en "l'esprit des lieux" et je suis émue à la pensée que ce soit sous la baguette de Yannick Nézet- Séguin, sous les doigts des musiciens de l'OM et avec la musique de Beethoven que les premiers sons résonnent de nouveau à la salle Bourgie après cette pause que personne n'avait prédit si longue.
Quelle belle façon de reprendre vie !
J'espère que les mélomanes se réjouiront autant que nous de retrouver l'OM et la Salle Bourgie unis pour partager le bonheur de la musique ! »
Isolde Lagacé
Directrice générale et artistique de la salle Bourgie
Toucher les cœurs à saine distance
Au cours des séances d'enregistrement, toutes les mesures seront prises afin d'assurer la sécurité des musicien·ne·s, des technicien·ne·s et des membres de l'administration qui seront sur place en nombre restreint : vérification d'absence de symptômes liés à la COVID-19, distanciation physique de deux mètres lors des déplacements et des séances d'enregistrement, accès limité à la salle, mise en place de couloir de déplacements, désinfection des lieux, port d'un couvre-visage lors des déplacements.
Rien n'est laissé au hasard, puisque ce retour en salle se fait dans le cadre d'un protocole de mesures sanitaires élaboré par la Commission des normes, de l'équité, de la santé et de la sécurité du travail (CNESST). Rappelons que le 22 mai dernier, la ministre de la Culture et des Communications, madame Nathalie Roy, annonçait la reprise des activités liées aux captations de spectacles en salle sans public.
Unis par la musique
Depuis le début de la pandémie, l'Orchestre Métropolitain et le Musée des beaux-arts de Montréal ont multiplié les initiatives sur le web et les médias sociaux, afin de maintenir le lien précieux entretenu avec leur public, et soutenir le moral des personnes affectées par la crise. Citons notamment « L'OM à la maison », avec la présentation de concerts virtuels gratuits chaque semaine, l'initiative « Propage la musique, pas le virus », qui invitait les musiciens à partager leur prestation sur les médias sociaux et les multiples propositions culturelles regroupées sur le site du Musée des beaux-arts, dont la page « Virtuellement vôtre » de la salle Bourgie.
L'Orchestre Métropolitain a également fait l'annonce d'un tout premier concours de composition, destiné aux compositrices et compositeurs canadien·ne·s de 40 ans et moins, et d'une collaboration avec le Festival des Arts de Saint-Sauveur dans le cadre du projet « Une solitude partagée ».
« De jour en jour, l'OM reste à l'affût des développements en matière de santé publique afin de proposer des initiatives qui font rayonner la musique symphonique. En attendant les détails quant au calendrier et aux modalités de la reprise des concerts devant public, d'autres projets novateurs seront dévoilés au cours des prochaines semaines.
L'Orchestre Métropolitain tient à remercier chaleureusement la salle Bourgie pour son accueil et sa grande collaboration entourant la reprise de nos activités.
Merci également à notre directeur artistique et chef principal Yannick Nézet-Séguin, pour son inspiration et sa vision artistique tout au long de cette période sans précédent. »
Jean R. Dupré
Président-directeur général, Orchestre Métropolitain
En savoir plus sur l'Orchestre Métropolitain
Dès sa fondation en 1981, l'Orchestre Métropolitain de Montréal accorde une place importante aux artistes canadiens dans sa programmation, qu'ils soient instrumentistes, solistes, compositeurs, chanteurs ou chefs. Depuis 20 ans, l'OM a grandi aux côtés de son directeur artistique et chef principal Yannick Nézet-Séguin, dont la carrière n'a cessé de prendre de l'expansion. Ayant développé une complicité hors du commun avec ses musiciens, de
nombreuses réalisations musicales, parfois très audacieuses, ont vu le jour sous la direction du chef montréalais. L'OM annonçait en septembre dernier le renouvellement à vie du contrat de son chef.
En savoir plus sur la salle Bourgie
Ouverte en septembre 2011, la salle de concerts du Musée des beaux-arts de Montréal offre une centaine de concerts par saison. Musique de chambre, récitals, musique baroque, jazz, musiques du monde, spectacles famille, activités pédagogiques, et beaucoup plus encore, la variété de la programmation n'a d'égale que le talent des musiciens invités, qu'ils soient en début de carrière ou internationalement réputés.
Dès l'inauguration de la salle Bourgie, sa programmation, son atmosphère intimiste, son acoustique exceptionnelle et sa beauté architecturale ont conquis le public, les critiques et les musiciens, lui conférant une place majeure dans le paysage musical canadien.
Remerciements
L'Orchestre Métropolitain remercie son partenaire principal, Hydro-Québec. La salle Bourgie remercie TD, présentateur de la musique au Musée.
Cette série de concerts virtuels est présentée par TD.
Nous remercions les partenaires publics : le gouvernement du Québec, le Conseil des arts et des lettres du Québec, le Conseil des arts du Canada, le Conseil des arts de Montréal et la Ville de Montréal.
Pour tout connaître de l'Orchestre Métropolitain : www.orchestremetropolitain.com
Pour tout connaître de la salle Bourgie : https://www.mbam.qc.ca/fr/actualites-salle-bourgie/
Pour en savoir davantage sur les activités de Yannick Nézet-Séguin : http://www.yannicknezetseguin.com
This page is also available in / Cette page est également disponible en:

Francais (French)