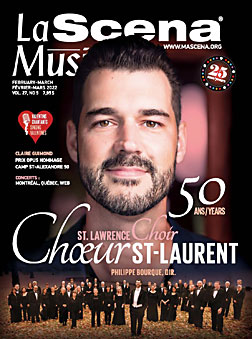 This page is also available in / Cette page est également disponible en:

Francais (French)
Due to the health regulations, some camps could be canceled, postponed, or no longer take place in ­person. Please check with the organizers.
Newfoundland
Vinland Music Camp
August 14 to 20
www.soundbone.ca
Montréal
Arti-Culture, camps multi-arts et spécialisés
Laval, 21 juin au 27 août
450-662-9564 | www.articulture.org
Camp Livingstone
Magog, 3 juillet au 12 août
819-843-2019 | www.camplivingstone.ca
Camps de jour en arts de la scène Nos Voix Nos Visages
Longueuil, 27 juin au 8 août
450-442-0740 | www.nosvoixnosvisages.ca
École de théâtre du vieux St-Eustache, camp de théâtre et d'impro
St-Eustache, 11 juillet au 19 août
450-473-5850 | www.ecoledetheatrevse.com
Camp de jour d'été Préville / Préville Summer Day Camp
Saint-Lambert, 27 juin au 12 août
450-671-2810 | www.centrepreville.org
Dates limite : places sont limitées
Coût : Les sessions d'une semaine: $220, inscription hâtif ($200) jusqu'au 15 février.
Langues : français et anglais
Catégories d'âges : 5 à 12 ans
Sunny Acres Day Camps
Sainte-Anne-de-Bellevue, 1 juin au 22 juillet
514-369-6364 | www.sunnyacresdaycamp.com
Québec
Camp d'été de l'École de danse de Québec
Québec, 27 juin au 15 juillet
418-649-4715 | www.ledq.qc.ca
Ailleurs au QC
Académie internationale de musique et de danse du Domaine Forget
Saint-Irénée, 31 mai au 20 août
418-452-8111 | www.domaineforget.com
Camp Musical Asbestos
Asbestos, 3 juillet au 19 août
819-879-4342 | www.campmusicalinc.com
Camp musical Père Lindsay
St-Côme, 27 mai au 2 septembre
450-755-2496 | www.campmusicalperelindsay.com
Camp musical St-Alexandre
St-Alexandre-de-Kamouraska, 26 juin au 28 août
www.campmusical.com
Camp Nominingue
Nominingue, 2 juillet au 24 août
819-278-3383 | www.nominingue.com
Centre musical CAMMAC
Harrington, 26 juin au 21 août
888-622-8755, 819-687-3938-poste-25 | www.cammac.ca
Bourses/aide financière : oui
Langue d'enseignement : français et anglais
Instruments, ensembles et disciplines : chant, flûte, piano, flûte à bec, trombone, cor français, cuivres, violon, alto, violoncelle, contrebasse, cordes, guitare, harpe, saxophone, clarinette, basson, hautbois, bois, percussion, ukulélé, orchestre, chorale, musique de chambre, harmonie, jazz, blues, musique ancienne, musique du monde, musique celtique, Broadway, théorie, chef d'orchestre, improvisation, composition, ORFF, théâtre musical, yoga, danse.
Make your summer memorable! Come with friends and family or on your own and enjoy an unforgettable week of music in a spectacular lakeside setting. CAMMAC's summer programs offer a friendly, relaxing and non-competitive atmosphere, perfect for musicians of all ages and levels
Offrez-vous un été mémorable ! Que vous venez entre amis, en famille ou en solo, vous vivrez une semaine musicale inoubliable dans un cadre enchanteur. Les programmes d'été de CAMMAC se déroulent dans une atmosphère amicale, relaxante et non compétitive, convenant parfaitement aux musiciens de tous âges et de tous niveaux.
Orford Musique
Orford, 5 juin au 13 août
www.orford.mu
Ottawa-Gatineau
Camp musical Adagio
Gatineau (Hull), July 4 to 29
819-772-9711 | www.campmusicaladagio.com
Kanata Music Academy
Ottawa, July 4 to August 12
613-739-5757 | www.kanatamusicacademy.com
Toronto
Camp Wahanowin, Creative Arts Programs
Toronto, June 30 to August 17
416-482-2600 | www.wahanowin.com
Conservatory of Dance and Music
Toronro, July 3 to 24
416-497-1793 | www.cdmdance.com
Guitar Workshop Plus
Toronto, July 24 to 29
905-567-8000 | www.guitarworkshopplus.com
National Music Camp
Toronto, August 20 to September 4
416-482-2475 | www.nationalmusiccamp.com
National Music Camp of Canada
Toronto, August 20 to September 4
416-482-2475 | www.nationalmusiccamp.com
Tafelmusik Baroque Summer Institute
Toronto, June 6 to 12
416-964-6337 | www.tafelmusik.org/tbsi
Ontario elsewhere
AlgomaTrad
Desbarats, August 8 to 14
www.algomatrad.ca
Deep River Summer Music
Deep River, July 19 to 30
www.summermusic.ca
Interprovincial Music Camp
10 Camp Road, August 21 to September 4
416-488-3316 | www.campIMC.ca
JVL Summer School for Performing Arts
Orillia, August 2 to 16
www.musicinthesummer.com
Kincardine Summer Music Festival
Kincardine, August 1 to 12
519-396-9716 | www.ksmf.ca
Lake Field Music Camp
Lakefield, August 7 to 14
www.lakefieldmusic.ca
Deadline: June 30, 2022
Cost: $999 to 1599
Scholarships: Yes
Languages: English
Age categories: Adults
Disciplines:
Voice, flute, piano, brass, violin, viola, cello, bass, strings, guitar, fiddle, organ, saxophone, clarinet, oboe, woodwinds, percussion, orchestra, choir, chamber music, jazz, world music, improvisation, musical theatre
One-week program with 20+ coaches offering 50+ ensembles and workshops in Classical, Jazz, World and Popular music. Adult amateur singers and instrumentalists enjoy technique classes, small and large ensembles, choirs, musical theatre. Supportive and friendly environment to perform or simply enjoy daily concerts. Onsite accommodations available. Online workshops if an in-person camp is not possible, based on new winter program.
Music at Port Milford
Prince Edward County, July 17 to August 14
www.musicatportmilford.org
Ontario Mennonite Music Camp
Waterloo, August 14 to 26
519-885-0220 | www.grebel.ca/ommc
Southwestern Ontario Suzuki Institute
Waterloo, August 7 to 14
519-240-6995 | www.mysosi.ca
Studio PAVAS Performing and Visual Arts School
Mississauga, July 5 to August 27
www.studiopavas.com
The Hollows Camp Summer Music Program
Bradford, July 4 to 29
905-775-2694 | www.hollowscamp.com
Saskatchewan
SOA International Saito Conducting Workshop with Wayne Toews
Saskatoon, July 16 to 23
www.conductorschool.com/SOA.html
Alberta
Camp Calvin
July 18 to 21
www.campcalvin.ca
British Columbia
Kamloops Interior Summer School of Music
Kamloops, July 11 to 29
236-425-4221 | www.kamloopsmusiccollective.info/kissm
Victoria Conservatory of Music -Summer Intensive
Victoria, July 4 to September 2
www.vcm.bc.ca
USA
Interlochen Arts Camp
Interlochen, MI, June 18 to August 7
231-276-7472 | camp.interlochen.org
Interlochen Arts Camp offers world-renowned summer arts programs that encourage young artists to explore and refine their artistic passion. From cabin games to exploring the outdoors, students will experience all the fun of summer camp while practicing, performing, and making art. Young creatives ages 8-18 convene at Interlochen to expand their capacity in music, theatre, dance, creative writing, visual arts, and film. Learn more at interlochen.org.
International Music Camp
Minot, ND, June 19 to August 2
701-838-8472 | www.internationalmusiccamp.com
Long Lake Camp For The Arts
Dobbs Ferry, NY, June 27 to August 29
914-693-7111 | www.longlakecamp.com
The Adamant Music School
Adamant, VT, June 27 to August 22
802-223-3347 | www.adamant.org
This page is also available in / Cette page est également disponible en:

Francais (French)