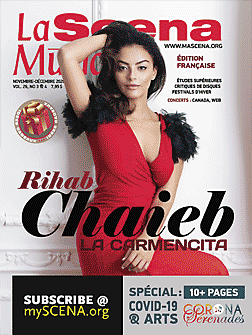 This page is also available in / Cette page est également disponible en:

Francais (French)
This section is an advertising supplement. To announce here, contact [email protected]
MON AMI, mon amour
Cello sonatas by Debussy and Poulenc, with additional works by Fauré, Ravel, Milhaud, and Lili And Nadia Boulanger
Matt Haimovitz, cello/violoncelle; Mari Kodama, piano
Pentatone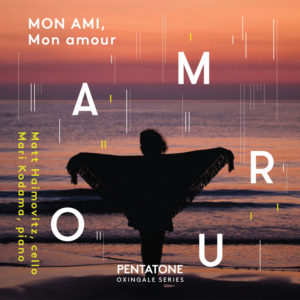 The vibrant musical palette of cellist Matt Haimovitz and the graceful insight of pianist Mari Kodama meld in MON AMI, Mon amour. Cello and piano flow together in colorful conversation for rarities by sisters Lili and Nadia Boulanger, in the poignant Kaddish by Ravel and the melancholic Élégie by Milhaud, for sonatas by Poulenc and Debussy, and in gems by Fauré. These French composers overcome profound moments of darkness, never losing sight of their joie de vivre.
KRZYSZTOF PENDERECKI
String Quartets 1-3, Unterbrochen gedanke, Clarinet Quartet, String Trio
Quatuor Molinari: Olga Ranzenhofer, first violin, Frédéric Bednarz, second violin, Frédéric Lambert, viola, Pierre-Alain Bouvrette, cello. guest artist André Moisan, clarinet
Release date: November 6, 2020
ACD2 2736
The latest recording by the award-winning Molinari Quartet presents Krzysztof Penderecki's major chamber music works, including three string quartets, a clarinet quartet, a string trio, and some short pieces for strings. An outstanding figure in contemporary Polish music, Krzysztof Penderecki died on 29 March 2020 in Krakow. His catalogue includes more than 160 works covering a wide range of styles, from sonorism to post-Romanticism, from folkloric to religious music, from dodecaphonism to tonal music.
Chamber Symphonies Nos.1&2
Jaap Nico Hamburger:
Orchestre Métropolitain de Montréal, Vincent de Kort, conductor / Ensemble Caprice, Matthias Maute, conductor
Leaf Music, LM235
Release Date: November 6, 2020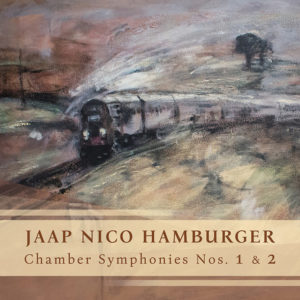 In honour of Remembrance Day and the 75th Anniversary of the liberation of the Netherlands, Jaap Nico Hamburger presents Chamber Symphonies Nos.1&2, featuring Ensemble Caprice and l'Orchestre Métropolitain de Montréal.
"Remember to Forget" was inspired by the biography of György Ligeti and "Children's War Diaries" – a symphony inspired by a visit to the Children's Memorial at Yad Vashem and the overwhelming starkness of the Children's Memorial in contrast to the blazing Jerusalem sunlight.
SOLFEGGIO
Bach | Handel | Vivaldi | Vinci | Mozart
Hélène Brunet, soprano
L'harmonie des Saisons Eric Milnes, direction
Release Date: November 6, 2020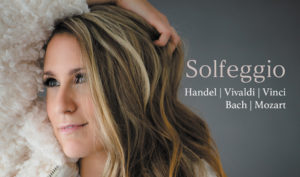 For her first solo album with ATMA Classique, the celebrated Canadian soprano Hélène Brunet has chosen baroque and classical arias that have always been part of her life and for which she feels a deep affinity. Under the direction of Eric Milnes, the period ensemble L'Harmonie des saisons accompanies her in this program featuring music by Bach Handel, Vivaldi, Mozart, and Leonardo Vinci, whose two arias are recorded here as world premieres.
Northwest Passage
Stan Rogers
Saint John String Quartet
Leaf Music, LM227
Release Date: November 20, 2020
For over 30 years the Saint John String Quartet [SJSQ] has stood among Canada's leading chamber music ensembles. From their sixth recording Canadian Hits: Unplugged, the ensemble takes us on a visual journey through Stan Rogers iconic "Northwest Passage". Through the depths of a lush forest canopy to the cliffs overlooking the ocean, SJSQ highlights the beauty of New Brunswick, Canada perfectly while effortlessly serenading us with one of Canada's best-known folk songs.
ADIU, ADIU DOUS DAME
Chants d'Italie du XIVe siècle
La Rota
Sarah Barnes, soprano, Émilie Brûlé, medieval fiddle, Esteban La Rotta, gittern, Gothic harp, lute, Tobie Miller, recorder, hurdy gurdy
Release date: December 4, 2020 (Digital-Only)
Fourteenth-century Florence was one of the most important centres of music and culture in medieval Europe. Despite such setbacks as war, political strife, and the plague, art and music flourished, giving rise to such composers as Francesco Landini, Lorenzo da Firenze (Lorenzo Masini), Donato da Firenze and Gherardello da Firenze. The music on this recording comes from rare medieval manuscripts preserved in libraries in Florence, Paris, and London.
This page is also available in / Cette page est également disponible en:

Francais (French)