This page is also available in / Cette page est également disponible en:

Francais (French)
Vienna 1840 : Romantic Viennese Music
Pascal Valois, guitar
Analekta AN 29197
Release: Jan. 22, 2022
For the recording of Vienna 1840, Pascal Valois has made it his mission to rediscover this expressive way of interpreting music as it was played in the German-speaking world of the Romantic period. Committed to this quest for authenticity, Valois uses a replica of a Viennese guitar made by the luthier Johann Georg Stauffer (1778-1853) in 1830 to highlight the works of Emilia Giuliani-Guglielmi, Franz Schubert, Giulio Regondi and Johann Kaspar Mertz.
Préludes
Julia MacLaine, cello
Analekta AN 28914
Release: Jan. 28, 2022
With this debut album Julia MacLaine, assistant principal cello of the National Arts Centre Orchestra since 2014, expresses both her roots in classical music and her enthusiasm for contemporary music by creating a dialogue between Bach's preludes and responses crafted by six Canadian composers with styles as diverse as they are rich: Airat Ichmouratov, Gabriel Dharmoo, Carmen Braden, Nicole Lizée, Cris Derksen and Roy Johnstone. From this unlikely encounter between contemporary musicians and a classical genius, Julia MacLaine creates a new source of wonder: the discovery of a reinvented Bach, for the greatest pleasure of music lovers.
Elle
Angèle Dubeau & La Pietà
Analekta AN 2 8754
Release: Feb. 11, 2022
How to celebrate the 25th anniversary of the ensemble La Pietà? The answer came ­naturally to Angèle Dubeau: through music! For the occasion, she proposes an album entirely conceived, performed and composed by women. The result is an album filled with the joy of exchanging through the medium of creation with the women composers gathered here. This album witnesses Angèle Dubeau's virtuosity and confirms her immense talent for creating programs that are off the beaten path, while being as innovative as they are accessible.
Lumena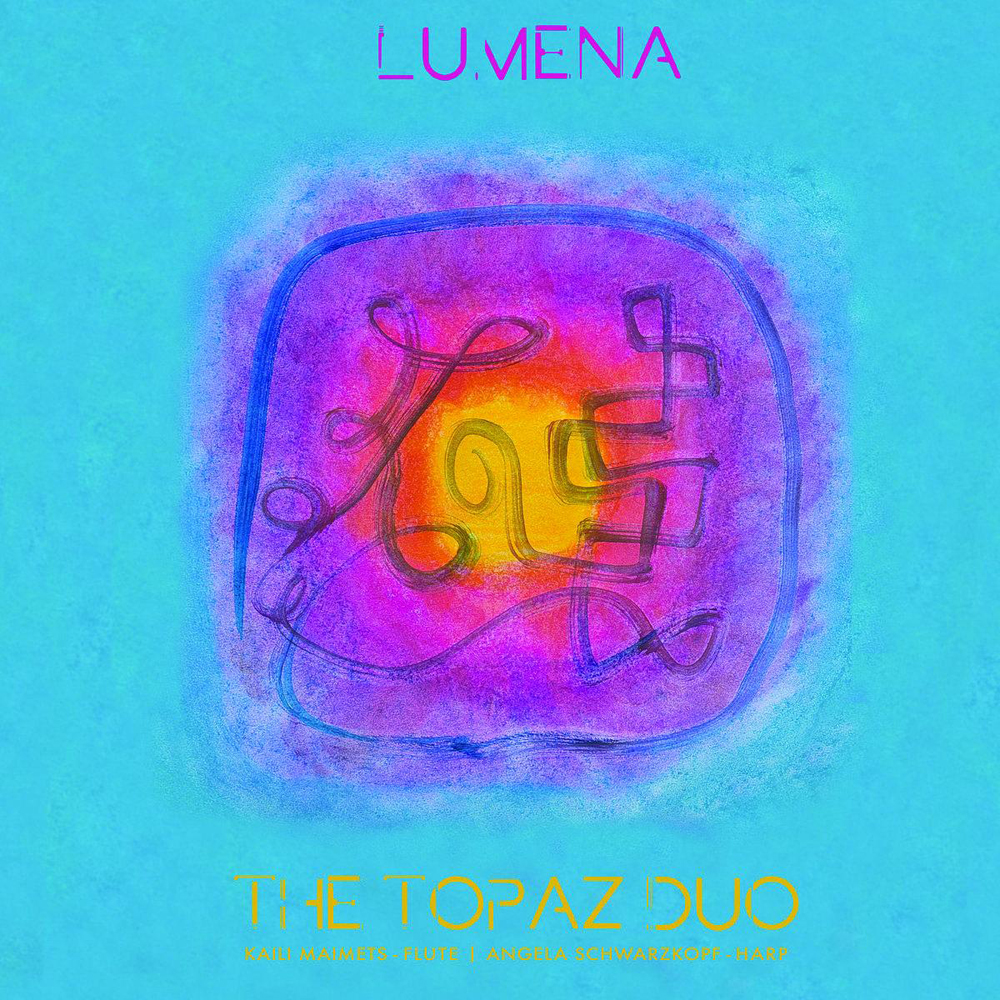 Topaz Duo
Redshift Records TK518
Release: March 5, 2022
The Topaz Duo released their debut album, lumena, on Redshift Records. Juno award- winning harpist Angela Schwarzkopf and flutist Kaili Maimets perform four works by living North American composers: Riho Esko Maimets, Marjan Mozetich, Lowell Liebermann, and a new ­commission from Kevin Lau. Available March 5 online through Redshift Records, iTunes, Apple Music, Bandcamp, Spotify, Google play, Amazon music, CD baby, YouTube Music, Deezer, Tidal, and Napster. CDs of lumena are for sale through www.thetopazduo.ca.
Three Stories de Hans Christian Andersen et autres pièces pour enfants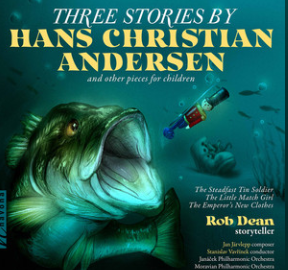 Jan Järvlepp, composer
Rob Dean, storyteller; Stanislav Vavřínek, conductor; Janáček Philharmonic Orchestra,
Moravian Philharmonic Orchestra
Navona Records NV6394
Release: April 1, 2022
With narration by award-winning actor Rob Dean, Jan Järvlepp brings classic tales to life on Three Stories by Hans Christian Andersen. The Steadfast Tin Soldier, The Little Match Girl, and The Emperor's New Clothes, along with other works by Järvlepp, open a new world of imagination for the youth of today and conjoin the countless capabilities of oral and musical storytelling. Join the Janáček Philharmonic Orchestra and Moravian Philharmonic Orchestra on this thrilling ride through these childhood classics.
Sonate pour violoncelle en si bémol majeur, opus 11
Hélène Liebmann, composer
Andrea Stewart, cello; Gili Loftus, fortepiano
Leaf Music, LM2026
Release: April 15, 2022
Building on years of research and concert programming related to historical women composers and performers, Infusion Baroque's Virtuosa project showcases early music from composers who continue to be underrepresented on concert stages. With its uncluttered textures, and a decidedly buoyant yet sophisticated interpretation, Hélène Liebmann's Cello Sonata in B-Flat Major, Op. 11 features Infusion Baroque members Andrea Stewart on cello and Gili Loftus, fortepiano.
Shanties! LIVE
Traditional, arr. Seán Dagher
La Nef & Chor Leoni, Erick Lichte, dir.
NEF0003
Release: May 6, 2022
Shanties! LIVE features the acclaimed La Nef, shanty master Seán Dagher, and the 50-plus voices of Juno-nominated Chor Leoni under the direction of Erick Lichte. A rollicking program of sea shanties, haunting laments, and exhilarating sea songs, Shanties! LIVE was recorded live at the Chan Centre for Performing Arts in February 2020 in a performance presented by Early Music Vancouver.
Souvenirs d'Auguste Descarries
Isabelle David, piano
Leaf Music LM250
Release: May 27, 2022
Montreal pianist Isabelle David's debut solo album includes 14 works by pianist and ­composer Auguste Descarries. Eight of these are previously unreleased contributions to Quebec piano literature. Descarries holds a special place in David's musical background, as her maternal grandmother was one of the students who benefited from his teaching. This special link and the discovery of the composer's manuscripts led David to pursue a doctorate in music performance, where she devoted four years of research to Descarries's piano works.
This page is also available in / Cette page est également disponible en:

Francais (French)