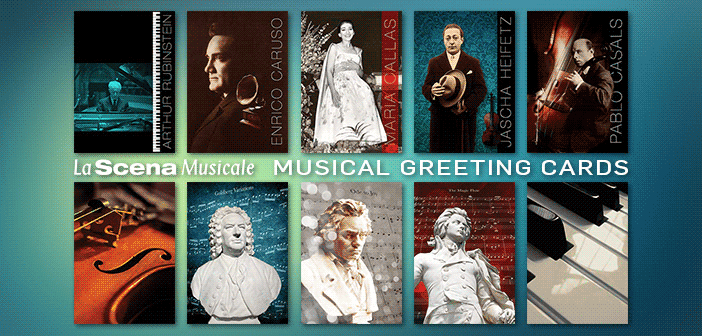 By Pati Harboyan
Pianist Nareh Arghamanyan was recently back in Quebec. The Concours musical international de Montréal laureate performed Brahms's Piano Concerto No. 2 with the Orchestre symphonique de Québec on February 27 under Fabien Gabel's baton, followed by two concerts with soprano Aline Kutan and a surprise appearance with the Montreal-based Voxpopuli Quartet.
I had the pleasure to interview the pianist after one of her rehearsals. A conversation between two musicians always leads to interesting top- ics and this was no different. Despite her international acclaim and busy career, Arghamanyan remains generous and down-to-earth, au- thentic to her true personality. She gave me an update on her journey since she made history in 2008 by becoming the youngest winner of the CMIM at age 18. Since then, her performances have taken her to the world's most prestigious stages and collaborations with some of the biggest names in the classical music.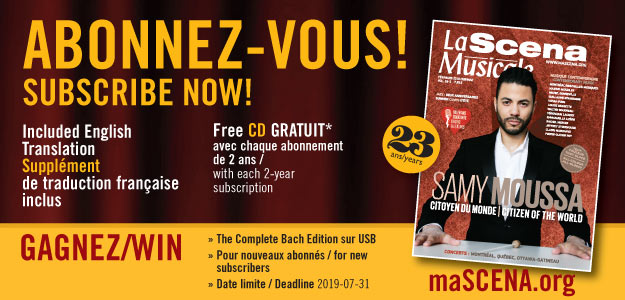 When I asked how important the Montreal competition had been in shaping her performing career, Arghamanyan described it as a turning point.
"Even though I had already won first prizes at international competitions in Vienna, Paris, Valencia, Salt Lake City and others, the CMIM attracted great attention from presenters, conductors and agencies," she said. "The main challenge after winning such a prestigious competition and being offered the opportunity to play in the multiple concerts that followed was to maintain the same level of preparation for each concert.
"I really had to think about how I was going to approach my professional life moving forward, so that I could maintain the quality of my work. For example, I trained myself to learn a new concerto within a week. Most importantly, I worked on acquiring the skills to maintain a mental and emotional balance, despite a demanding schedule."
This discipline paid off, as Arghamanyan now has 50 concertos and more than 12 recital programs in her repertoire. The pianist's practice regimen has also taken a twist owing to all her travelling, administrative and teaching responsibilities.
"Learning a piece is done both at the piano and away from it," she explained. "When I am practicing, it's all about bringing out the exact sound I have in mind and the exact phrasing and expression I want the listeners to hear. However, my reflection on the structure and the overall interpretation is now done in advance when I'm away from the instrument."
I asked Arghamanyan if she felt that competitions were still relevant to developing the career of young artists today. "Competitions are crucial for self-examination," she said.
Despite her busy performance commitments, she makes sure to carve out time for Classic on Danube and the Austrian Piano Open, two piano competitions of which she is founding artistic director. She continues to serve on the jury for competitions in Kazakhstan, Malta, Vienna, Cologne and Shanghai.
"One thing I can tell you is that real talent is noticed from the first note on and jury members are always looking for an interesting and strong personality that stands out," Arghamanyan says. She admits, however, that the whole process is very subjective and emphasizes the importance of competitions that provide live streams, which give musicians an opportunity to show their talents even if they do not become prizewinners.
Apart from performing worldwide, Arghamanyan also finds time to teach and share her musical knowledge with young aspiring musicians. She was recently appointed head of the piano department at the Vienna Music Academy.
"Teaching is all about giving and receiving," says the pianist. "I don't like the word 'teaching', as I consider young musicians to be my colleagues – we stand equally. Our goal is to share what we have learned so far from our previous mentors.
"It is also important to reflect on putting your actions into words. Through my students, I started to understand and explore certain decisions I make musically. I also realized that there is a certain methodical practice hiding in me that comes from my musical training.
"As soon as I started to dig into it, it popped out. A very important thing is to be able to give constructive criticism, but very carefully, so that we don't break the developing artists and their passion for music. Music makes us very sensitive, that's why we should be very careful as to how we formulate and express our ideas when teaching."
Arghamanyan recently became the artistic director of the Zartonk Academy in her hometown of Vanadzor, Armenia. Initiated by the Atken Armenian Foundation (www.atkenarmenianfoundation.com), Zartonk is the only summer music academy in Armenia, where young talented musicians are selected to take lessons for two weeks with renowned musicians. Inaugural faculty included soprano Aline Kutan, Nareh Arghamanyan, Duduk player Emmanuel Hovhannisyan and Narek Avagyan, the principal flutist of Armenian Philharmonic Orchestra.
"We try not to only teach them but also educate them musically, clarifying the relation of aesthetics and music," Arghamanyan says. "We talk about stage presence, overcoming stage fright, competition repertoire and finding solutions to profession-related challenges."
Arghamanyan says it is crucial that young aspiring musicians understand that this profession demands complete dedication. "It requires a lot of stamina, emotional balance, iron nerves, an open mind and big sacrifices in life."
Currently residing in Vienna, Arghamanyan makes use of every opportunity she gets to sneak out and visit her parents and family in Yerevan, her favourite city. She spends her time away from the piano immersed in books. Rilke's Briefe an einen jungen Dichter was her last read.
www.arghamanyan.com