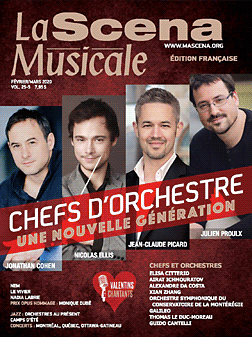 This page is also available in / Cette page est également disponible en:

Francais (French)
Five tools to implement today
by Kayla van Zon
Marketing in our digital age has become more difficult than ever. With consumers getting a plethora of information from hundreds of different sources, how do we as arts brands differentiate ourselves enough to convert potential customers into first-time customers into lifelong loyal arts consumers?
For cultural institutions, both visual arts and performing arts facilities, operating in suburbs neighbouring major metropolitan cities, the challenges become even greater.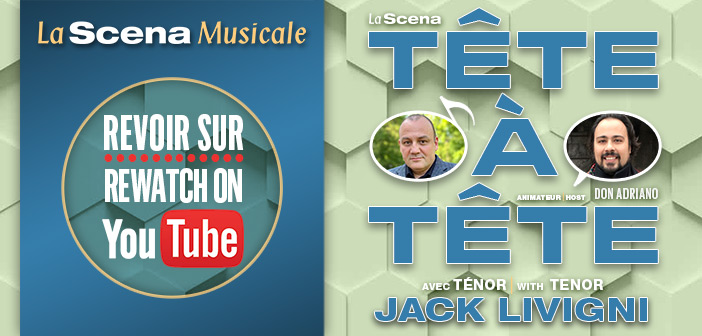 How do we distinguish ourselves and provide a strong enough offering to convince people to stay in the 'burbs and consume live arts content locally? Not to mention having to compete with Netflix, Crave, Prime Video, Apple TV+, Disney+ and more, which allow audiences to consume the arts from the comfort of their own home.
Here are four tools we have used effectively that you can implement today to start your journey to target and win over the right customers in your local community.
Print is still king
Utilizing printed publications that specialize in reaching your target audience can be an effective marketing tool for your toolbox. Be selective and do your research. Ask for rate cards and distribution data so you can home in on where they deliver and to whom, to ensure they are a good fit to reach your ideal customer.
"Glossy magazines and major publications hold a certain prestige that online doesn't achieve. There is literal weight to your presence. This tangible platform resonates well with luxury consumers and clients." (Forbes, 2019)
The trick is to find a good balance between digital marketing and print advertising in your marketing mix.
Implement Google Analytics
Google Analytics and Google Tag Manager are both free web-based services offered in the Google Marketing Platform. They allow organizations to track various behaviours of consumers: for instance, how long they are staying on your web or social-media channel, what specific content on your website they are looking at, and, more importantly, where they are coming from!
With the integration of Google Analytics, your organization can start to track the effectiveness of your marketing campaigns by analyzing Google's Traffic Referral Sources. This identifies how people are accessing your website (e.g. via Google, social media, other websites, etc.) and can inform your team on what marketing strategies are working best and what is not working. It allows for better investment choices, particularly with limited marketing dollars.
So, get googling! 
Segment Your Database
Not all your arts patrons are the same and are interested in consuming the same content. Begin to understand who your customers are and what they like. And start crafting content based on what you know about them.
Using email marketing tools such as MailChimp or Constant Contact will easily allow you to keep track of your customers, in various lists, segmented to their individual tastes.
Design curated email content, with dynamic visuals that link back to your website, based on your patrons' previous purchasing behaviour and you'll begin to see higher open rates, higher click-through rates and increased sales.
Direct Mail is Not Dead
Direct-to-consumer advertising such as Direct Mail can still be a very effective form of marketing for arts organizations. Canada Post states "36% of people under the age of 30 look forward to checking their mailboxes every day, 95% of 18-to-29-year-olds have a positive response to receiving personalized cards and letters in the mail and 74% of Canadian consumers always or sometimes notice advertising in direct mail and 85% will open mail if it looks interesting" (Canada Post Marketing Insights).
By designing and creating personalized, engaging content that gets into the hands of your potential customers, it can generate first-time buyers and/or stimulate repeat sales.
Social Media Marketing IS Important
We all know social media and digital marketing are scary words, and for most of us they are still a relatively new marketing space. "Facebook has over two billion active monthly users. If there's one stat that proves the importance of incorporating Facebook into your marketing strategy, this is it. There's simply no other platform that offers this kind of reach" (Hootsuite, 2020).
Seniors are the fastest growing demographic on Facebook, so if your venue or brand programs content for the 50+ demographic, then this is definitely a space for you.
Start small. Facebook & Instagram advertising is a perfect place to begin. Create dynamic videos or photo content and use Facebook's advertising platform to develop ads that can target users by age, location and interests. By tracking sales and information from Google Analytics, your team will quickly see the value of digital marketing.
Having a robust marketing program, with effective targeting using a diversity of tools, will help you convert these potential customers into lifelong consumers.
About the Author
Kayla van Zon is an Account Director at Interkom, a full-service agency based in Southwestern Ontario, with more than 10 years of marketing management expertise. Her portfolio of clients includes visual and performing arts institutions across Ontario. Questions about the article? Email [email protected]
This page is also available in / Cette page est également disponible en:

Francais (French)