This page is also available in / Cette page est également disponible en:

Francais (French)
The Shean strings Competition
14004 75 AVE NW,
Edmonton, AB, T5R 2Y6
Venue: Muttart Hall, ­Alberta College Campus, MacEwan University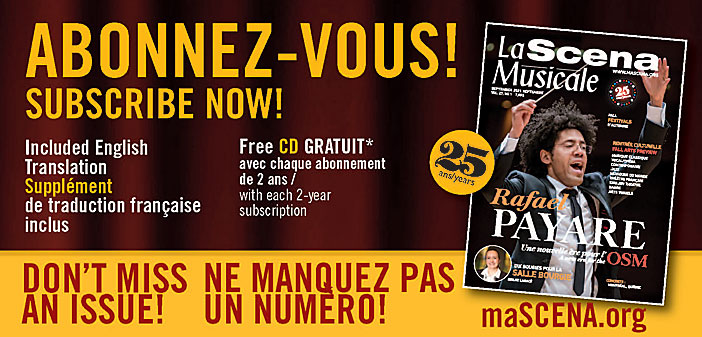 Tél. / Tel: 780-982-9916
[email protected]
Dates: May 20-22, 2021 /
les 20-22 mai 2021
Date limite / Deadline: December 7, 2020 / le 7 décembre 2020
Limite d'âge / Age Limit: 15 – 28
Instruments: Violin/Violon, Viola/Alto, Cello/Violoncelle
Six finalists will be chosen to compete for the top prize of $8,000 as well as the opportunity to play with the Edmonton Symphony Orchestra. Second to Sixth Place finishers will also receive monetary awards. There is also a $1,000 award for the best peformance of the test piece.
Six finalistes seront choisis de concourir pour la prix supérieur de 8 000 $ ainsi ­l'occasion de jouer avec ­l'Orchestre ­symphonique d'Edmonton. Des récompenses monétaires seront décernés à ceux qui se ­mériteront la seconde à la sixième place au classement final. Meilleure prestation de la pièce ­imposée 1 000 $.
Concours de Genève (Geneva International Music Competition)
Boulevard St-Georges 34 CP 268 – 1211 Genève 8, Suisse
Tél. : +41 22 328 62 08
Instruments : Cello & Oboe
Dates : 16 – 29 October 2021
Délai d'inscription / Application deadline: 30 April 2021
Limite d'âge : Né/e après / Born after 29 October 1991
Créé en 1939, le Concours de Genève est l'un des plus importants concours internationaux de musique. Il a pour objectif de découvrir, promouvoir et soutenir de jeunes talents, leur donnant les outils nécessaires pour développer une carrière internationale. L'édition 2021 est consacrée au violoncelle & hautbois. Programme, règlement et inscriptions sur www.concoursgeneve.ch.
Founded in 1939, the Geneva Competition is one of the world's leading international music competitions. It aims at discovering, promoting and supporting young talented artists, giving them the necessary tools to launch an international career. In 2021, Geneva will be offering cello & oboe competitions. Programme, rules & application on www.concoursgeneve.ch
Concours OSM ­Competition
1600 St-Urbain, Montreal, Qc, H2X 0S1
Dates: 16 nov au 12 déc 2020 Nov 16 – Dec. 12
Date limite / Deadline: Oct. 5 oct 2020
Limite d'âge / Age Limit: 16 – 25
Instruments: Bois et cuivres / Woodwinds & Brass
Le Concours OSM remettra des prix en argent de 2500$ à 10000$ dans chaque catégorie, en plus d'opportunités de prestation et de formation, et un enregistrement professionnel.
Bois admis : flute, hautbois, clarinette, basson, saxophone
Cuivres admis : Cor, trompette, trombone, tuba
The competition will award cash prizes from $2,500 to $10,000 in each category as well as performance and training opportunities, and a professional recording.
Woodwind instruments admitted: flute, oboe, bassoon, clarinet, saxophone.
Brass instruments admitted : trumpet, horn, trombone, tuba.
Concours Prix d'Europe 2020
5 rue Lakeside,
Montréal, QC H9C 1H6
514-528-1961; 514-620-9129
Dates: 6 au 12 juin 2021
Date limite / Deadline: 15 mars 2021
Limite d'âge / Age Limit: 18 à 30 ans
Instruments: Chant, claviers, cordes, vents/percussions
Depuis 1911, le Prix d'Europe occupe dans l'histoire musicale du Québec, une place particulière et privilégiée. Ce prestigieux concours est doté d'une bourse d'études de 25 000$ et de nombreux autres prix. Règlements et formulaire d'inscription disponibles au ­www.prixdeurope.ca
This page is also available in / Cette page est également disponible en:

Francais (French)