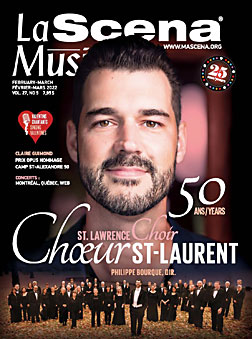 This page is also available in / Cette page est également disponible en:

Francais (French)
Jewelry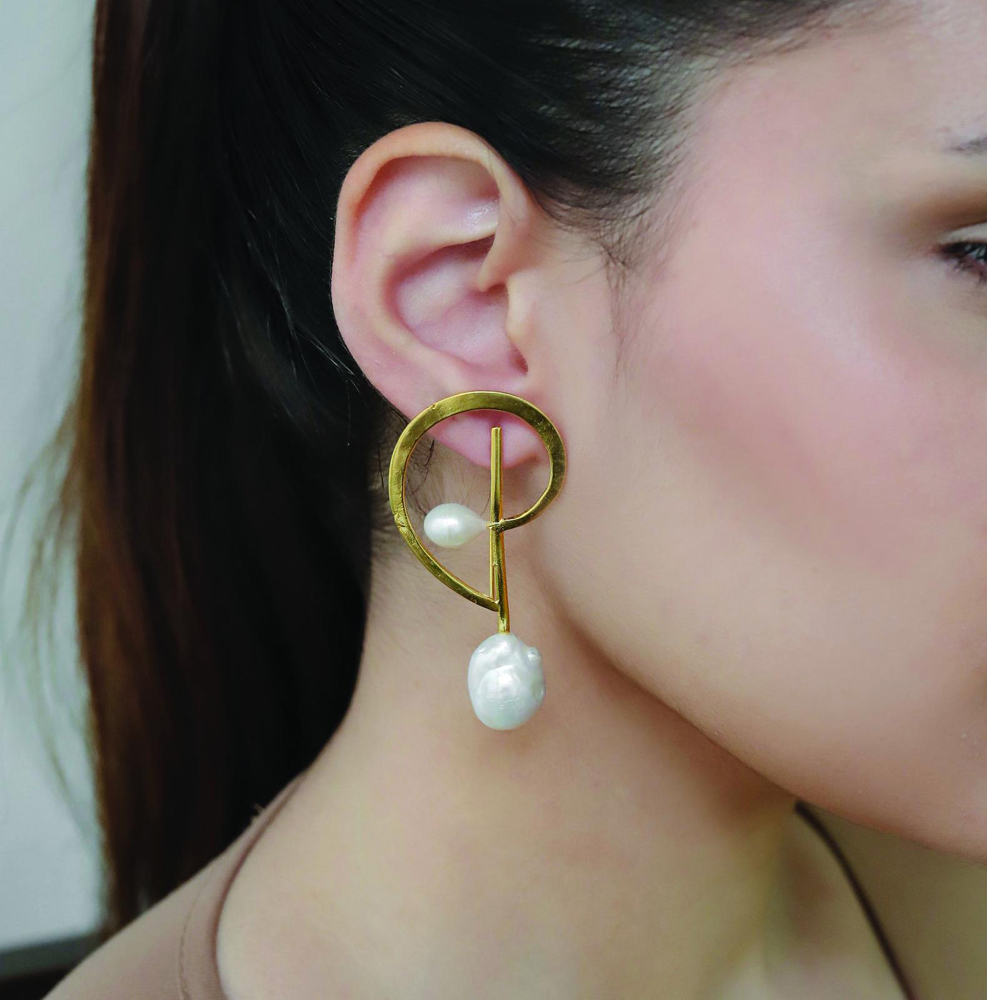 You simply can't go wrong by offering a loved one some jewelry for Valentine's Day, so here are a few spoils for the occasion, and with a nice musical twist at that: earrings in the shape of inverted treble clefs available from BBS Jewelry Shop for $45; silver or gold rings in the shape of musical clefs made by Heavenly Golden for $50 and up; Victorian-style pieces made out of recycled guitar strings created by Heartstrings Jewelry Shop for prices starting at $100.
Music Boxes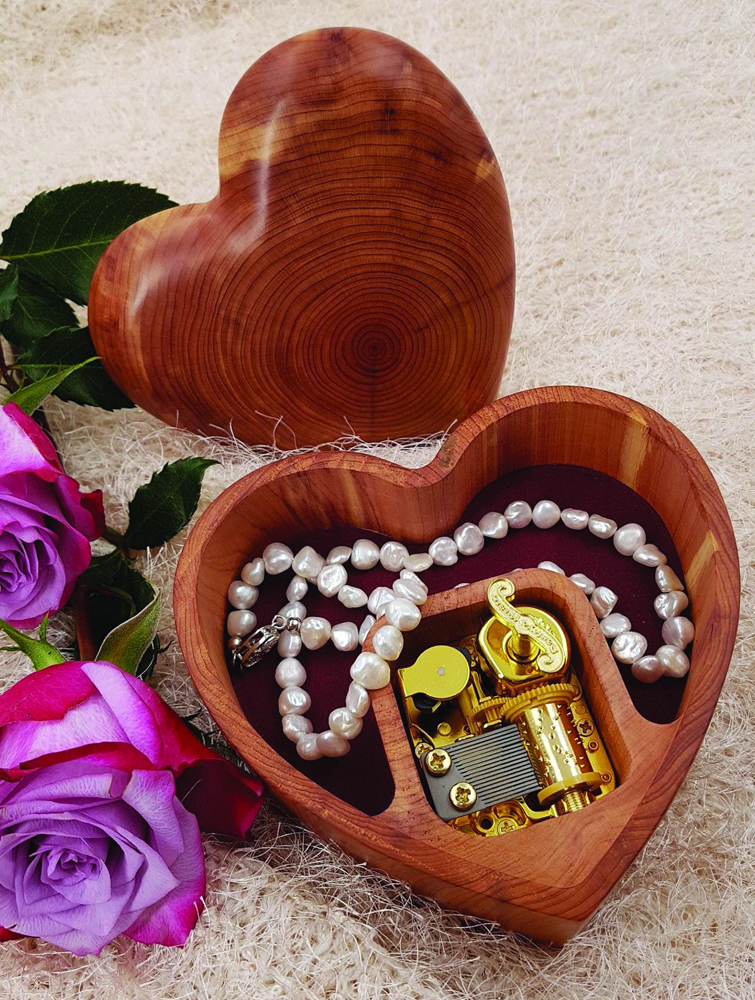 Handmade music jewelry box by MusicWood at $131 that can be personalized on special order. Closer to home. AngieWoodCreationsCo in Deux-Montagnes, Qc, sells a similar product with matching service.
Musical Greeting Cards
Of the many tokens to be offered on Valentine's Day, BigDAWGSgreetings has a service to record a personalized message lasting anywhere from 10 seconds to 2 minutes for a set $15 rate.
Recordings
Flute in the Wild Jaye Marsh, flutes; Heidi Elise Bearcroft, harp; Darren Hicks, bassoon; Andrew Morris, percussion; John Rice, narrator; Christina Marie Faye & Richard Herriott, piano. (Centredisques, 2021 ) This album's title is self-explanatory. The brainchild of flutist Jay Marsh, this new Centredisques release immerses the listener into a world of countryside meadows, tranquil in spots, mysterious in others, occasionally disquieting. While the names Diane Berry, Elizabeth Raum, Richard Mascall and Richard Herriot may well not ring a bell, it is not required to know who these composers are to appreciate the imagination behind their works. Available for listening on streaming platforms. (Visit our record-review section for a full-length write-up.)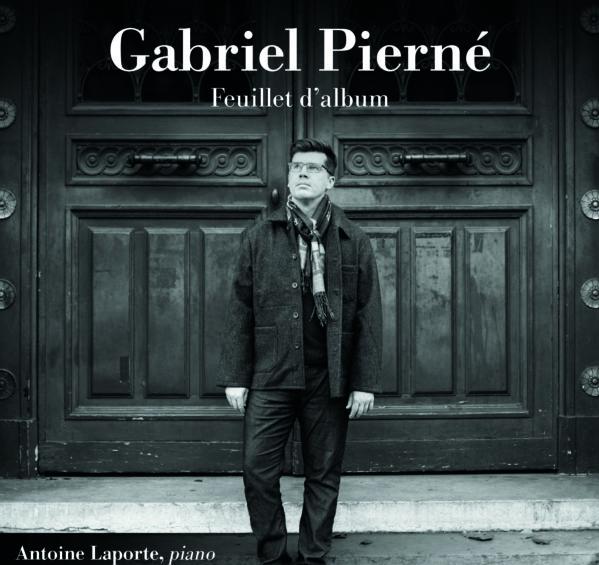 Gabriel Pierné: Feuillet d'album. Antoine Laporte, piano (Self-produced with funding provided by the CALQ, 2021) The repertoire enclosed in this double CD package is reason enough to recommend this new release. Yet another reason is the comprehensive booklet that comes with it, well-illustrated and thoroughly annotated by a performer who provides insight into the little known oeuvre of Gabriel Pierné (1863-1937). Gabriel Fauré, director of the Paris conservatory and fellow contemporary (as Debussy was) would have chosen Pierné's Variations en ut mineur, op. 42 as a required work for student performances at that famed institution. This fact appears in a doctoral research on the composer by Antoine Laporte, who shared it with an audience on hand at la Chapelle historique du Bon-Pasteur for a recital/record launch of this music. (Visit our record review section for a full-length write-up.)
Engraved AirPods
How about treating someone to a pair of personalized earphones to listen to all of this beautiful music? Your loved one will certainly appreciate Apple's offer to have a word or emoji engraved on the power pack of his/her AirPods. To whit, this option comes at no extra cost (including delivery) on the purchase of a second or third generation set. (Retail price: $179.) Also compatible with all phones or audio equipment with a Bluetooth connection. (www.apple.com.)
Outing at the Spa
Now in the throes of winter, lovers might find the idea of a warm and intimate experience at a spa rather appealing, so why not entice your better half with a thermal bath? Bota Bota offers a year-round package deal starting at $140, but what better time than Valentine's day to take advantage of this deal… www.bota.ca
Love Songs on Demand
For donations to our publication in the $30-$150 range, you could treat someone special to a unique romantic musical experience with a Valentine's Day serenade! From Feb. 8 to 14, fully accomplished singers will call up the person of your choice (spouse, parent, grandparents, sister, brother, children or friend) either by phone, FaceTime, Zoom or personalized video, and sing their favourite love song in your name. wwww.scena.org
Valentine's Day Concert
Our Singing Valentines promotion is part of our annual Love Festival that includes our second Singing Valentines Concert premiering Feb. 12, 7 p.m., on the OnJam.tv platform, and available thereafter for 60 days. A must watch, for the love of it! www.scena.org
This page is also available in / Cette page est également disponible en:

Francais (French)