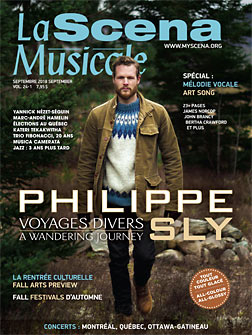 This page is also available in / Cette page est également disponible en:

Francais (French)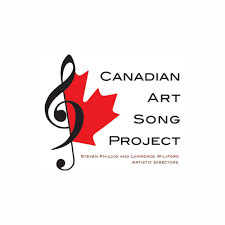 Canadian Art Song Project
Canadian Art Song Project was founded in 2011 by tenor Lawrence Wiliford and pianist Steven Philcox. Its mission is to build on the rich legacy of Canadian song by engaging composers, authors and performers to share and celebrate their experiences through the creation of new music while providing opportunities for Canadian artists to champion the wealth of the existing song literature. In addition to presenting concerts, CASP has commissioned 13 Canadian works for voice and piano, released five commercial CDs and a podcast called Conversations with Canadian Art Song Project.
During the 2018-19 season, CASP will celebrate the work of Healey Willan by releasing a new recording of songs and issuing two volumes of formerly unpublished songs in collaboration with the Canadian Music Centre and the Willan Estate. www.canadianartsongproject.ca
Ukrainian Art Song Project
Now in its 14th year, the Ukrainian Art Song Project (UASP) wrapped up its 2018 Summer Intensive Program on Aug. 19 with a concert of 21 songs by Ukrainian composers at the Temerty Theatre at the Glenn Gould School of Music. Only two had been performed in public before.
Eight emerging artists spent the prior week in masterclasses with founder British bass-baritone Pavlo Hunka and a faculty including professors Melanie Turgeon and Anna Ferenc and pianists Albert Krywolt and Robert Kortgaard. The UASP, along with its recording label Musica Leopolis, is dedicated to sharing the surprising wealth of Ukrainian art song with a broader public. The label has reached just over one-third its goal of recording 1,000 songs. www.ukrainianartsong.ca

Art Song Foundation of Canada
The Art Song Foundation of Canada has grown out of the Canadian Aldeburgh Foundation, which was established in 1975 to provide travel bursaries for young musicians accepted into the Britten-Pears Young Artists' Programme in Aldeburgh, England. In its 40-year history, the Canadian Aldeburgh Foundation provided nearly $390,000 to 340 young Canadian musicians. From the beginning, art song was always dearest to the hearts of the founders and donors. In the summer of 2015, this led to the decision to recast the Canadian Aldeburgh Foundation as the Art Song Foundation of Canada and to focus its support on singers and collaborative pianists accepted into any art-song program in the world. www.artsongfoundation.ca
Société d'art vocal de Montréal
A non-profit organization, the SAVM was created in 1998 with the aim of promoting music through the ages and in all its forms. Its mission is to broadcast artistic productions from the Montreal music scene and to offer a varied program of awareness and training in the vocal music community. www.artvocal.ca
This page is also available in / Cette page est également disponible en:

Francais (French)