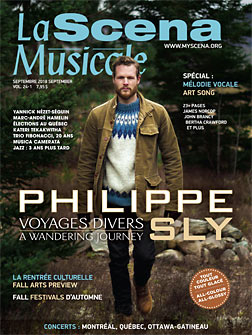 This page is also available in / Cette page est également disponible en:

Francais (French)
At the turn of the 20th century, the tradition of the drawing-room ballad still held sway. Songs of little literary value by Liza Lehmann, Maude Valerie White, Arthur Sullivan, Edward German and others were extremely popular. While Hubert Parry (especially his 12 sets of songs, comprising settings of Shakespeare and other important English poets, called English Lyrics), Charles Stanford and Arthur Somervell were trying to raise the standard of song-writing, their efforts paled when Edward Elgar presented his cycle Sea Pictures months before the new century. It was in many respects the beginning of the British art song renaissance. Though Frederick Delius's impressionistic songs in a variety of languages offered a contrast to the distinct "Englishness" of Elgar's song output, it was the latter composer who epitomized a new direction for art song.
The beginning of the so-called English Musical Renaissance might have started but it was the following generation of composers that established a golden age of British art song. The First World War, however, came as an intense and irreparable shock. Many composers of art song saw active service. George Butterworth was one of the most promising composers of his generation, writing music that was both lyrical and deeply evocative of English folk culture especially when he set the of poems of A.E. Housman, most notably, Six Songs from A Shropshire Lad and Bredon Hill including two absolute masterpieces, "Loveliest of Trees" and "On the Idle Hill of Summer." He died aged 31 at the Battle of the Somme. The poet/composer Ivor Gurney survived but his mental equilibrium did not. Nonetheless, he too composed several songs of searing and intense beauty (including "Sleep" and "Under the Greenwood Tree").
Another famous name at the front line was Ralph Vaughan Williams, who initiated an "English pastoral" style developed partly from invocations of Englishness and influenced by English folk music. Vaughan Williams responded to the setting of words throughout his long life. Songs were as significant among his earliest efforts as they were in his final creative period. His remarkable Ten Blake Songs are a moving epilogue to a remarkable creative life and came nearly 50 years after the cycle On Wenlock Edge (1909). As well as several wondrous individual songs, he composed two cycles of genius: The House of Life and Songs of Travel.
This pastoral style predominated in British music throughout the 20th century. Many Vaughan Williams disciples of the following generation built on this thriving new tradition. His contemporary Roger Quilter left songs that are instantly recognizable as his, with an individuality lacking in most of his contemporaries. The vocal line has a natural flow, nearly always enhancing the rhythm of the words rather than forcing this rhythm onto a preconceived melody. Quilter's songs are also striking by his choice of poetry. His favourite poets were Shakespeare, Herrick, Shelley and Blake as well as a set of anonymous Elizabethan lyrics. His Shakespeare sets (Op. 6 and especially Op. 23) have hardly ever been bettered.
Gerald Finzi also loved words. His natural and inspired word-setting and melodic gifts characterize his nine song cycles, six of them on the poems of Thomas Hardy. His most treasured cycle, Let Us Garlands Bring, are settings of Shakespeare. For his part, John Ireland's almost 100 songs feature an impressionistic writing that brings the poems by A. E. Housman, Hardy, Christina Rossetti, John Masefield, Rupert Brooke and others to life with a personal, often internally dramatic language most visible in his masterpiece "Sea Fever" and in the cycle Songs of a Wayfarer. Of Cecil Armstrong Gibbs's 162 songs, no fewer than 38 are to poems by Walter de la Mare. They range in mood from the dreamlike serenity of "Silver," to the hearty good-humour of "Five Eyes." Peter Warlock (real name Philip Heseltine) composed some 150 atmospheric songs that demonstrate moods of both sombre darkness and winning joie de vivre, most notably in the cycle The Curlew. Herbert Howells also wrote songs of distinction and charm; while others who followed in the same vein included the talented E.J. Moeran (especially his songs to poems by Housman and James Joyce), Arnold Bax and Rebecca Clarke.
Two native geniuses dominated the post-World War II period. Though Michael Tippett left important and vocally demanding cycles, Songs for Ariel, The Heart's Assurance and Songs for Achilles, it was Benjamin Britten who established a new order for British art song. A pupil of the distinguished song composer Frank Bridge, Britten wrote some 200 songs including over 60 superb folk song arrangements. He set some of the poets of legend – Pushkin, Hölderlin, Rimbaud and Michelangelo – but it is in his setting of English that Britten is so impressive. As Nicholas Maw wrote, "His feeling for poetry (not only English) and the inflexions of language make him, I think, the greatest musical realizer of English." His personal melodic style and translucent, sophisticated harmonic language are features of over a dozen cycles but especially Songs and Proverbs of William Blake and The Holy Sonnets of John Donne.
In the 1960s, modernising trends on the continent had a significant influence on British music. Peter Maxwell Davies's Eight Songs for a Mad King, a cycle about the mental illness of King George III, graphically represents the distress brought on by his condition. With such composers as Jonathan Dove (Out of Winter) and Mark-Anthony Turnage (Three Animal Songs, "When I Woke") who have a natural affinity for the voice and blend a modern musical frame-work to beautifully conceived word-settings contrasts with Thomas Adès's vocally ungrateful and ungainly but musically intriguing songs, British art song today appears as vibrant and diverse as ever.
This page is also available in / Cette page est également disponible en:

Francais (French)