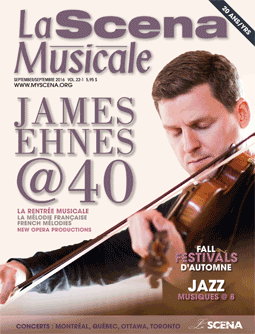 An ode to water, the source of all life, Amazing Water: An Introduction to Classical Music is an excellent educational tool for ages 8 to 88. As author Ana Gerhard aptly states in the introduction, "Music – the art of sound changing through time ­– seems to have special water-like qualities." Beginning with the opening theme of Smetana's "The Moldau" from Má vlast, the book courses through music history, featuring beloved cultural touchstones like Schubert's "Trout" Quintet and Handel's "Alla Hornpipe" from Water Music, lesser-known works such as Britten's "On Sunday Morning" from Four Sea Interludes, and even more esoteric selections like Crumb's "Sea-Nocturne (…For the End of Time)" from Vox Balaenae, Silvestre Revueltas's Redes (Nets), and Mario Lavista's Clepsidra (Water Clock).
Even a parent well-versed in all things Classical music has the opportunity to learn – and fall in love – with this music, neatly packaged in excerpt form. The illustrations by Mexican artist Margarita Sada are wonderfully atmospheric. Unfortunately, the text reads somewhat like program notes, which are not always the most engaging things to read at the best of times, but in this case are definitely too advanced for the target audience. This nautical journey is best navigated with a parent or guardian.
I had the pleasure of reviewing the English copy of Amazing Water, but it is also available in French as Jeux d'eau.