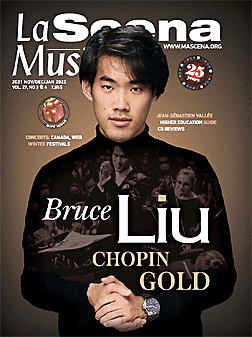 This page is also available in / Cette page est également disponible en:

Francais (French)
In Quebec, François Dompierre is like the kingpin of film composers, his stature akin to Denys Arcand in filmmaking – an analogy by no means spurious considering their repeated collaborations over the years. With some 60 scores written for TV and movie productions, Dompierre has worked with the best in the field. Filmmaker Jacques Godbout, for one, figures prominently throughout the composer's career, starting with the 1966 flic YUL 871, followed by IXE-13 five years later, all the way to Le sort de l'Amérique in 1996.
He went on to write music for Arcand's most famous features, The Decline of the American Empire (1986), Jésus de Montréal (1989) and Stardom (2000). Next, Jean Beaudin tapped his shoulder for two of his works (Mario, 1984, and Le Matou, 1985) while Michel Brault called on him for Mon amie Max (1994) and Quand je serai parti, vous vivrez encore (1999). Add to that list Denise Filiatrault, director of two hit comedies in 1998-1999, famed for singer Ginette Reno's leading role as Laura Cadieux. And if that were not enough, he was brought in for productions south of the border and over in France, most notably Claude Chabrol's 1984 drama Le sang des autres.
La passion d'Augustine
Yet he put down his pen in 2002, leading many to believe his film writing days were over. Fast forward to 2015 when his name pops up in the credits of La passion d'Augustine. "I was not writing any more music for films, simply because I thought I had done it all," Dompierre admits. "But when Lea Pool approached me, I gave it a second thought. In retrospect, I was glad to have taken on that project, because the subject matter was familiar to me; the plot is actually set at a time when I was a student at the conservatory and living in a family facing a convent not unlike the one seen in the film. There was added interest for me because music was at the core of it, and not just there as a background, so it was closer to my own liking, which is why I gladly accepted the assignment."
Concert version
On Nov, 27, Montrealers will experience anew the soundtrack of La passion d'Augustine, both live and on the big stage of Salle Wilfrid-Pelletier. This event marks the debut of the "ciné-concert québécois" series put together by the GFN arts agency. But there will be more to the performance than just replaying the original score, assures the composer.
True to himself, Dompierre has orchestrated and arranged the whole program, and an ambitious one at that, as it will be played by the 50-piece FILMharmonique orchestra and a full choir in tow, all under the baton of François Choinière. "Everything in the movie will be heard," Dompierre notes, "and all but a few moments live, the exceptions being drawn directly from the original recorded soundtrack, a decision taken for purely technical reasons."
Filmmakers as music lovers
For Dompierre, this marks only a momentary return to his trade, not a commitment to go back to it full time. "I'd only write on my terms," Dompierre says. "I would now demand that music I wrote for a sequence not be withdrawn, but having no control over that process, it would be unrealistic for me to have my wish granted." He would not turn down an offer from François Girard, a filmmaker whose work is so intertwined to music, but even so.
"I have never been involved in any of his projects," Dompierre says, "but I would have wanted to. He is someone I could work with, if we established a few ground rules. Filmmakers, I believe, would benefit by giving composers freer rein, because the burden of responsibility would then fall squarely on the shoulders of those responsible for the music to deliver something even more suitable for the film."
Based on his own extensive experience, Dompierre has met some directors more willing than others to allow that extra latitude. "I have had many fine working relationships," Dompierre goes on. "Denys Arcand, of course, is special, and we remain friends to this day, and the same goes for Michel Brault. Both are music lovers at heart, so it is a meaningful part of their movies, and both have been very receptive to it, if I so say. No composer would want to let down those who have high esteem for you."
Regarding Arcand, Dompierre offers some added insight on their work together: "He is unlike others, because he knows exactly what he wants, where to put it, and how. In The Decline of the American Empire, for example, he wanted the overture to Haendel's Concerto Grosso No. 5, but to have it played on synthesizers, his way of illustrating the decline."
New works in sight
Dompierre is currently more interested in writing concert music. As of this writing, he has finished a fantasy for clarinet to be performed by André Moisan while still in the midst of a trombone concerto for another friend, Alain Trudel, chief conductor of the Orchestre symphonique de Laval. Also in the offing is the premiere of a cello concerto, signed, sealed and delivered three years ago. "Things are looking good on all fronts," Dompierre says. "A couple of performances are slated for Laval in a year's time, and another for the Orchestre symphonique de Montréal is still in the works."
As prolific as he is in writing notes on staff paper, Dompierre is no slouch with words either, and more so in these pandemic times, as he lets on. La Presse Publishing, which issued an autobiography and his bio on singer Monique Leyrac, has agreed to issue a couple more titles, but when asked about them, he remains coy about the subject matter.
Translation by Marc Chénard
This page is also available in / Cette page est également disponible en:

Francais (French)