This page is also available in / Cette page est également disponible en:

Francais (French)
Underwater
Ludovico Einaudi, composer and pianist
Decca, 2022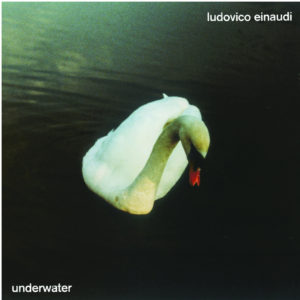 This is Ludovico Einaudi's first original solo piano project in close to 20 years. Born in 1955, this notable Italian keyboardist and composer is best known for his film scores, but the pandemic allowed him to return to his instrument full time. He has now emerged from the lockdown with 12 new works, the title track Underwater being, in his words, a metaphor of sorts, or an expression of a very fluid environment untainted by external influences. Bearing this in mind, the music seems to have been conceived for undivided listening. The prevalence of slow tempos draws in the listener, gently rocking him or her in the process, the mood heightened by repeated patterns, its ethereal effect enhanced by added reverb. On the flipside, however, the program lacks diversity: hats off, for example, to anyone who can immediately distinguish one track from the others. Of the tracks, the fourth (Flora) stands out the most because of its homophonic rhythm and accelaration of tempo;  Swordfish and Wind Song (tracks 7 and 8) also offer some interesting excursions into minor modalities. Einaudi fans, I am sure, should be won over by now.
This page is also available in / Cette page est également disponible en:

Francais (French)