This page is also available in / Cette page est également disponible en:

Francais (French)
With Wah Keung Chan, Vivianne Jeanson-Delorme and Adrian Rodriguez
In order to better guide you through the 2022 edition of the Montreal International Music Competition (CMIM), the team at La Scena Musicale has listened to the 32 participants and made the following predictions. As in 2018, the competition will be divided into two divisions, Aria and Art Song. On the one hand, there are singers who will shine in the operatic repertoire with orchestra and, on the other, those who will excel in recital, in a more intimate format with piano.
Keonwoo Kim in 2015, Mario Bagh in 2018—South Korean tenors have carried the day in the Aria Division. This year, will a singer from another country be able to beat the odds and take the top prize? In the Art Song Division, could another American take the baton from John Brancy? To decide between the contestants, we evaluated both their voice and their performance.
La Scena will be at CMIM 2022 with our live reactions (on Facebook and Twitter). Follow us at #CMIM2022 and www.mySCENA.org.
Julia Sitkovetsky
soprano
United States / United Kingdom
Building on her reputation as Queen of the Night on the stages of Dresden, Düsseldorf, Glasgow and Berlin, British-American dramatic coloratura soprano Julia Sitkovetsky could reach new heights. A finalist in the Paris Opera Competition, a semifinalist in the Belvedere Competition, and the 2017 winner of the special prize at the International Competition in Clermont-Ferrand, France, she impressed us with her virtuosity and stratospheric voice. "A brilliant, even voice with lots of nuance," says Vivianne Jeanson-Delorme.
Will Julia Sitkovetsky take the risks to crush the competition? Whatever happens, she will need  to avoid going off-course to remain to the end.
Prediction: Aria First Prize
Jusung Gabriel Park
baritone
South Korea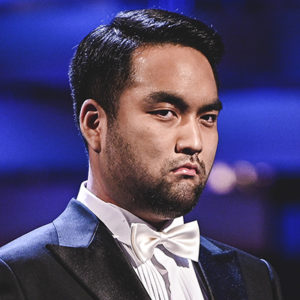 South Korean bass-baritone Jusung Gabriel Park already is a regular at competitions—and not just any! In 2021, he won Third Prize in Plácido Domingo's Operalia Competition and was a finalist in the prestigious BBC Cardiff Singer of the World. That same year, he joined the singing residency at the Académie d'Aix-en-Provence. In the 2023-24 season, Park will be a member of the Vienna State Opera studio. On stage, he has performed the title role in The Marriage of Figaro and the role of Leporello in Mozart's Don Giovanni with the Theater Rudolstadt (Germany).
Park is a serious contender for the podium in the Aria Division. "Perhaps the best voice in the competition, a perfect technique," says Adrian Rodriguez.
Prediction: Aria Second Prize
Jihoon Son
tenor
South Korea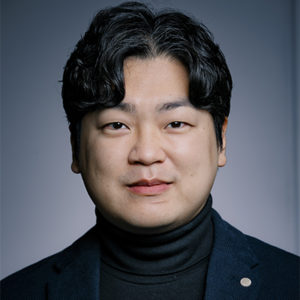 Winner of the Third Prize, Special Prize, at the 2021 edition of the Eva Marton International Singing Competition, Korean tenor Jihoon Son has great technique and stage presence. He is also the only tenor in the Aria Division of the competition. Past CMIM competitions have shown to never count out a tenor with great high notes. He is my favourite to win third prize and my dark horse to win it all. The only concern is that the bel canto repertoire—in which he specializes—requires the voice to be fresh, with lots of coloratura and extreme high notes. If he gets tired or is having a bad day, things could get slippery really fast and make him fall right off the competition.
Prediction: Aria Third Prize (of Adrian Rodriguez and
Wah Keung Chan)
Rose Naggar-Tremblay
contralto
Canada
At 29 years old, Montreal contralto Rose Naggar-Tremblay has perfect control of her rich and unique voice. She is at ease in a vast repertoire ranging from bel canto to contemporary. If she puts in the dramatic energy she is capable of, she has the chance to win several prizes.
With a bachelor's degree in vocal performance from McGill University, Naggar-Tremblay joined the Atelier lyrique de l'Opéra de Montréal from 2017 to 2020. In October 2021, she made her European debut in the title role of Carmen at the Sofia Opera. She subsequently won First Prize and the prize for the best performance of a Canadian work at the 2021 OSM Competition. It goes without saying that she is fully prepared to face this masterful competition.
Prediction: Aria Third Prize (of Vivianne Jeanson-Delorme)
Seonwoo Lee
soprano
South Korea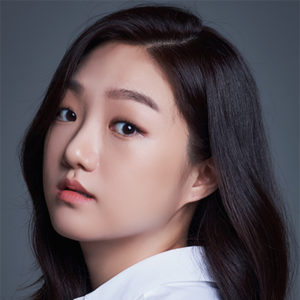 Currently a master's student at the prestigious Juilliard School of Music, where she is studying under renowned Canadian soprano and teacher Edith Wiens, and a graduate of Seoul National University, where she graduated at the top of her class, Seonwoo Lee continues to conquer the opera world. She won the Grand Prize in the Daegu Singing Competition and the First Prize in the Korean Singing Competition. This year at the CMIM, she is one of the youngest competitors. Youth means freshness of voice. Indeed, Seonwoo Lee has, with Julia Sitkovetsky, one of the most beautiful voices of the competition, the kind of voice that leaves nobody indifferent. But when one talks of youth, one also talks of lack of experience. In terms of interpretation and dramatic expression, she appears a little below the others. Who knows, when the voice is so flamboyant, it can move mountains.
Prediction: AriA Third Prize (of Justin Bernard) 
Bryan Murray
baritone
United States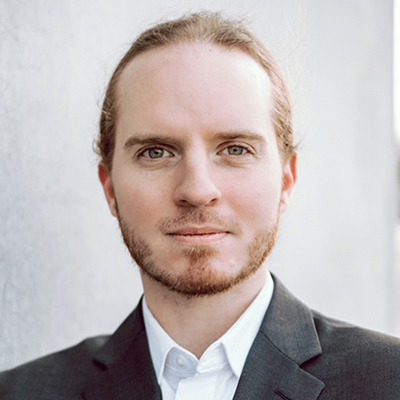 Speaking of an American in the Art Song Division: Bryan Murray, winner of the Grand Prize of the NYIOP International Vocal Competition and First Prize of the Talents of the World Inc. International Voice Competition (2019). At the Deutsche Oper Berlin, he has performed small roles in Verdi's Rigoletto, Bizet's Carmen and Rossini's The Barber of Seville.
We look forward to experiencing his vocal and dramatic intensity in person. In other competitions, he has also shown great maturity and versatility in a wide range of languages. Be careful, however, not to be too intense and be caught up in the emotion of the moment; victory could then go to another American singer.
Prediction: Art Song First Prize
Meredith Wohlgemuth
soprano
United States
In German, her last name means "in good spirits" or "well-intentioned," but soprano Meredith Wohlgemuth won't need this to make it to the finals! Among the ingredients of her success, a crystalline voice, a unique timbre and a great refinement in the language of Goethe. Charismatic and intense," says Vivianne Jeanson-Delorme.
A recent graduate of a master's degree from Juilliard, she was the winner of the Metropolitan Opera Laffont National Council Auditions New York District (2021). On the operatic stage, Meredith Wohlgemuth has performed coveted soprano roles such as Gretel in Hänsel and Gretel, Despina in Così fan tutte and Tytania in A Midsummer Night's Dream. At the CMIM, it is in the repertoire of romantic and contemporary melodies, her specialty, that she will certainly enchant the Montreal public.  Had she competed in the Aria Division, she would have been a favourite for the podium.
Prediction: Art Song Second Prize
Zhuohan Sun
ténor
China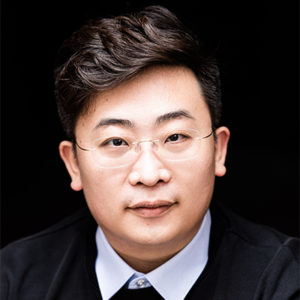 Winner of the Special Prize and Audience Award at the International Robert Schumann Video Competition and finalist in the 54th edition of the LiedDuo competition of the International Vocal Competition 's-Hertogenbosch in 2021, the Chinese tenor is the most polyvalent artist in the Art Song Division. His voice is capable of producing an infinite array of colours and nuances; in some instances he sounds like a lyric tenor, while in others one wonders if he can also sing baritone. He even displays, when necessary, a falsetto quality proper of a countertenor. He also possesses great French diction, which is a very difficult feat to accomplish for a native Chinese singer. His only possible flaw is that his voice seems to lack power, but that shouldn't be a problem in the great acoustics of the Bourgie Hall.
Prediction: Art Song Third Prize (by Adrian Rodriguez and Vivianne Jeanson-Delorme)
Arvid Fagerfjäll
baritone
Sweden
Beware of people from the North! Originally from Stockholm, baritone Arvid Fagerfjäll is not exactly a colossus. He even looks rather frail. And yet, when he sings, one would think he was Goliath against David. This does not prevent him from bending his voice to find beautiful pianissimo, quite the contrary. "A perfect voice for Art Song. Arvid Fagerfjäll will definitely win a prize," predicts Adrian Rodriguez. "He has a great variety of colours and a lot of expressiveness. This baritone will sound great on record. Very good German, but rather weak French diction," says Vivianne Jeanson-Delorme.
The Swedish baritone will certainly take advantage of his great international experience in Art Song competitions. First Prize winner of the International Singing Competition in the Netherlands, he received the Larsen-Todsen Foundation scholarship in 2020. In opera, he has sung several roles, including The Barber of Seville and Die Fledermaus on the stages of Leipzig and Hanover. This season, he makes his debut at the Theater Aachen in Philip Glass's Beauty and the Beast.
Prediction: Art Song Third Prize (of Justin Bernard and Vivianne Jeanson-Delorme)
Deepa Johnny
mezzo
Canada | Oman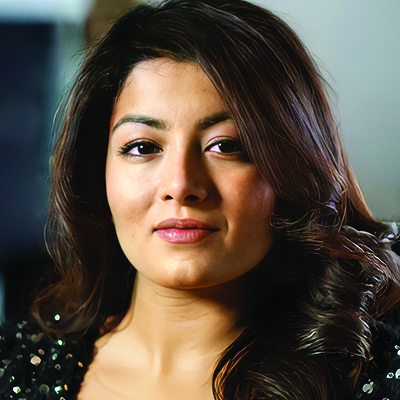 Mezzo Deepa Johnny is the only contestant in both the Aria and Art Song Divisions, and for good reason. Her clear toned voice is infused with an even legato. Lately, she seems to be going through a change in her voice category from soprano to mezzo.  This may make her entry in the Aria Division challenging, but her innate musicality gives her an edge for the Art Song Division.
Prediction: Art Song Third Prize (of Wah Keung Chan)
This page is also available in / Cette page est également disponible en:

Francais (French)