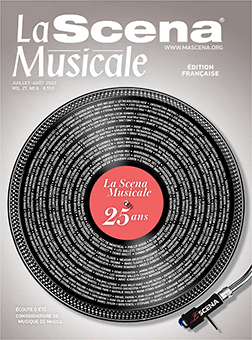 This page is also available in / Cette page est également disponible en:

Francais (French)
User Ratings (

1

Votes)

1.8
to you through
India Gailey, cello
Redshift Records, 2022

This new album by cellist and American-Canadian multidisciplinary artist India Gailey is unique to her. It brings together the musical works that have been important in her life and which, with time, have taken on a particular significance. As she explains in the text that accompanies the album, Gailey feels that these works are now a part of herself. She is capable of appreciating them to a different degree than other works of art to which she has been exposed. It is, therefore, a desire to share across borders that motivates her. Thus we go from the territory of Iceland with Augun, from composer Fjóla Evans, to that of Australia, imagined by India Gailey herself, through to the paradise island of Hawaii, birthplace of the composer Anne Leiehua Lanzilotti. No matter the origins, in this album, time and space seem suspended. This is commonly referred to as space music—there's a mystical experience to be had in each new work.
The album begins with the very dense sound texture of Augun. Gailey manages to generate a whole new range of timbres thanks to a different positioning of her bow along the strings of her cello. The same is true in Ghost, though this time with an exploration of the instrument's higher register that detaches from the low tessitura. Added to the high, superior harmonic notes is the clear voice of a performer, which is found in diepenveen with equal purity.
Gailey moves us once again with her sincerity and sensitivity in Philip Glass's Orbit. This work is reminiscent of Bach's majestic style in his famous Suites for solo cello. This is certainly a favourite on the album, tailed by Michael Gordon's Light is calling. This work makes abundant use of electronics and is undoubtedly a sensory and auditory experience to be lived, preferably with headphones well glued to the ears. Finally, ko'u inoa transports the listener into an exhilarating whirlwind of notes and patterns repeated in a loop reminiscent of Glass's minimalism.
Here is an album, to you through, which may not be tamed from the first listening, but which deserves a second, then a third listening to savour all the subtleties.
This page is also available in / Cette page est également disponible en:

Francais (French)