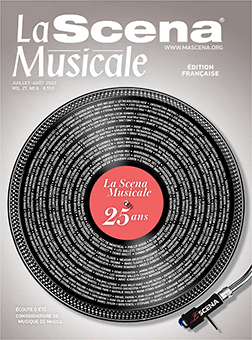 This page is also available in / Cette page est également disponible en:

Francais (French)
Je me souviens
Orchestre symphonique de Longueuil; Alexandre Da Costa, violin, conductor
Musicor Québécor Média, 2022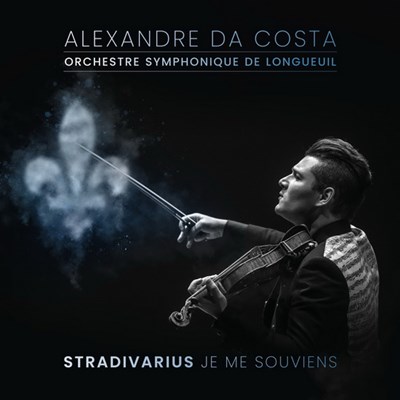 The new album by the Orchestre sympho- nique de Longueuil (OSDL), conducted by Alexandre Da Costa, sets out to celebrate those small musical pleasures we enjoyed before the pandemic. It's also a way of reminding us how well the orchestra served audiences during COVID via its series of socially distanced concerts entitled Balcons symphoniques, launched on April 14, 2020.
Well, it's all that you could desire. Listeners will discover or rediscover the music of these unusual concerts: French—especially Québécois songs—as well as anglophone hits presented in arrangements exclusively for orchestra. Alexandre Da Costa is the star as violinist, of course, but is he a virtuoso? Perhaps not to the point of playing Paganini at full speed like Vengerov, but enough to play the ornaments comfortably and to speed up the pace when needed.
The arrangement of Je t'aime comme un fou by Robert Charlebois opens the album admirably with its inventive variations on the main theme. Other arrangements, like La vie en rose and Si Dieu existe are equally imagi- native. Harmonium and Amène-toi chez nous bring out the best of the OSDL's orchestral sound, while L'essentiel and Ne partez pas sans moi lend themselves perfectly to the lyricism of the violin. For the rest, the arrangements are too close to the original material and one misses the vocal parts, especially in Jacques Brel's La valse à mille temps and Leonard Cohen's Hallelujah.
Luckily the good outweighs the bad and this is a thoroughly enjoyable album.
This page is also available in / Cette page est également disponible en:

Francais (French)