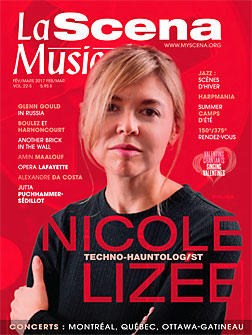 Canadian violin virtuoso Alexandre Da Costa is on a mission – to bring classical music to the public. His latest project Stradivarius à l'Opéra consists of twelve gems from the operatic repertoire, ­reworked for solo violin and orchestra. He ­selected the works that he felt suited his large, lush tone, found the arrangements and then made a recording, now out on CD. Da Costa said that the project has two principal ­objectives: to appeal to opera lovers with a ­different approach to classics, and to reach out to those not familiar with the beauty of opera by providing an easily accessible introduction.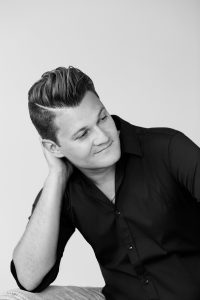 Winner of many national and international first prizes, Da Costa has played and recorded as guest soloist with over 100 different orchestras including the Vienna, Montreal, and Toronto Symphony Orchestras. Da Costa has given world premieres of works by Elliott Carter, Michael Daugherty, Lorenzo Palomo, Paul Sarcich, Jean Lesage and Airat Ichmouratov. In 2012, he won the JUNO award for "Classical Album of the Year" for his recording of the concertos by American composer Michael Daugherty, with Montreal Symphony Orchestra under Pedro Halffter.
"The violin is the perfect instrument to ­replicate the human voice," said Da Costa. In preparing for the operatic solos on the violin, Da Costa listened to many vocal performances "to honour the stylistic traditions that surround this treasured repertoire." Nevertheless, he also incorporated instrumental considerations. For a singer, breathing and textual considerations largely dictate phrasing. Da Costa asked himself, "If you take out all the words and have the possibility to sustain the sound indefinitely with the bow, what would be the result?" He believes that those results are at least as powerful as the original vocal versions.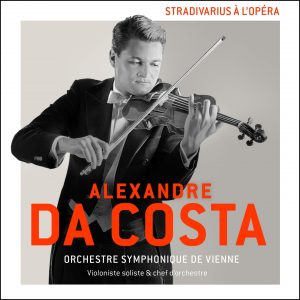 For the Stradivarius à l'Opéra CD recording with the Vienna Symphony, Da Costa served as both soloist and conductor (Der ­Stehgeiger, or the standing violinist). He said, "When I'm ­Stehgeiger, I can stop the rehearsal, talk to the musicians, share with them my views on what I'm playing, then put it together." He believes that creating a collaborative chamber music setting results in a more ­cohesive and musically satisfying experience. In rehearsals for this recording, there were ­instances where Da Costa altered his interpretive approach to better suit the needs and tastes of his Vienna Symphony colleagues.
Typically an orchestra performs a work in concert multiple times before heading to the recording studio. The Stradivarius à l'Opéra project has reversed that sequence. "Nowadays, it's the concerts and the shows that matter and the recordings are merely a 'carte de visite.' I think this is the way of the future for classical music," said Da Costa. He pointed out that this ­approach has already been successfully adopted by pop artists.
For the concert version of Stradivarius à l'Opéra, Da Costa and the members of his string ensemble strived to ­create a presentation that will be "a feast for both the ears and the eyes." Da Costa said, "There will be some interaction with the public that is different from what we're used to when we go to a symphony concert. We're going to try to make a bridge between the public and the performers. In the very Montreal way of thinking, we're trying to offer the complete experience that will range from the perfect music side, visual side, a little bit of fun mixed in with some humour." Later in 2017–18, Stradivarius à l'Opéra will first tour Canada, and then the world. The Vienna Symphony has expressed interest in taking Stradivarius à l'Opéra on an Asian tour.
Quebec will host the premiere public performances of Stradivarius à l'Opéra. The Montreal firm Silent Partners has contributed special projections and lighting effects. Da Costa is confident that "it will be refreshing for the public to take part in such a show," and that the musical quality will not be compromised. Da Costa is looking forward to sharing the magic that can be created when a packed house is enthralled by a captivating musical presentation.
Read Ian's review of Stradivarius à l'Opéra here. 
Interview by Wah Keung Chan
---
Friday, February 17 at the Palais Montcalm in Salle Raoul-Jobin. www.palaismontcalm.ca, 877-641-6040 (418-641-6040).
Thursday, February 23, at the Montréal en Lumière winter festival, Théâtre Maisonneuve. 866-842-2112 (514-842-2112), www.montrealenlumiere.ca.