This page is also available in / Cette page est également disponible en:

Francais (French)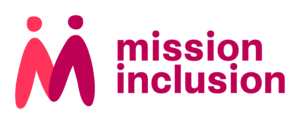 On Oct. 3 at 5 p.m., the Léger Foundation unveils a new identity at Espace Lafontaine. As executive director Richard Veenstra explains, the new name, Mission Inclusion, chimes with modern concerns and is a stronger representation of the philosophy and vision of the two founders, Cardinal Paul-Émile Léger and his brother, Jules Léger.
"This new look is intended to reach out to future generations and get a wider public interested in our vision," he says. "But our mission remains the same as it was originally, going back to the first good works of Cardinal Léger in 1948." Veenstra underlines the principle of respect for the spirit that has always guided the Léger Foundation in Quebec and throughout the world.
"We have always believed that human dignity and self-esteem are based on social inclusion," he says. "That's the DNA of the foundation." He explains that the new look expresses a vision of the future that attaches importance to current concerns such as climate change and equality between the sexes – given that women constitute a driving force behind change for the better. Veenstra also emphasizes the questions that are a major concern to the foundation, especially the inclusion of seniors, the homeless and particularly Aboriginal women, who endure a double social exclusion. "These questions of exclusion and vulnerability are of the utmost importance to us," says Veenstra, adding that the foundation's programs have always covered these social issues and that the new name clearly reflects this.
Nourishing body and soul
The executive director cites as an eloquent example the annual benefit concert with the multi-disciplinary artist Gregory Charles, which takes place on Nov. 3 at Théâtre Maisonneuve, Place des Arts. Profits will go to the Feed a Child program, which provides meals for thousands of children in Quebec each year. "It's an event that raises the question of the social isolation children can suffer because their parents are isolated," Veenstra says. "Feeding a child also means feeding his or her mind and heart, dreams and ambitions. Hence the importance of programs that address the theme of social inclusion, which is part of our mission." The director says that the new logo was designed to include different shades of colour to reflect social inclusion, overcoming differences without ignoring the uniqueness of each person.
Translation by Cecilia Grayson
This page is also available in / Cette page est également disponible en:

Francais (French)