This post is originally from the
source
This page is also available in / Cette page est également disponible en:

Francais (French)
The music of George Frideric Handel has always been at the core of Canadian soprano Karina Gauvin's repertoire. One of her earliest recordings, a 1999 Analekta disc of Handel arias with Tafelmusik under the direction of the late Jeanne Lamon, features two arias from Handel's 1735 opera seria, Alcina.
They provide a ­tantalizing early career glimpse of the present moment just as Gauvin has ­triumphed as Alcina in a new production built around her considerable talents by Czech opera director Jiří Heřman for Brno's National ­Theatre. After its February 2022 première in the Czech Republic, the production travelled to Versailles in March, and will also be seen at France's Théâtre de Caen in May.  
As Gauvin confesses, Alcina is "a bear of a role, especially the aria ­finale of the second act, with the accompanied recitative ["Ah Ruggiero crudel…Ombre pallide"], it's really juicy. And the thing is, it's a crazy aria, but you also have to be very stable in the vocality. So it's kind of like two opposing forces that you have to link together in one aria. So, be crazy and stable at the same time."
Taking on Alcina in a bespoke staging at this stage in her career has even deeper meaning for Gauvin. In a recent Facebook post, she ­recounted how 19 years ago, she was removed at the last moment from a production of Handel's opera when its director told her "that I ­didn't have the right 'look'; I was sacked, without ever having been given the chance to show my singing or acting skills. Skills which, incidentally, I thought I had been hired for in the first place." The soprano is frank about having suppressed this hurtful event, and how this new ­production was "like a big healing." When you want to do something and you feel that you're made for it, she said, "you're working hard and you're doing this and that and it can look all glitz and glamour, but there are other sides that can be very ­difficult. You have to have the inner strength to sustain yourself…[and]certainly I did push through for a long time. But somehow now I got this amazing gift. [I'm] ­thankful for it."
Handel is also at the centre of Gauvin's upcoming April 28 concert with Orchestre classique de Montréal and its guest orchestra, ­Ensemble Caprice under conductor Matthias Maute. The program ­includes many Handel chestnuts, including "Lascia ch'io pianga" from Rinaldo and "Let the Bright Seraphim" from Samson, the latter ­probably still best-known from its performance by Kiri Te Kanawa at Prince Charles and Lady Diana's 1981 royal wedding.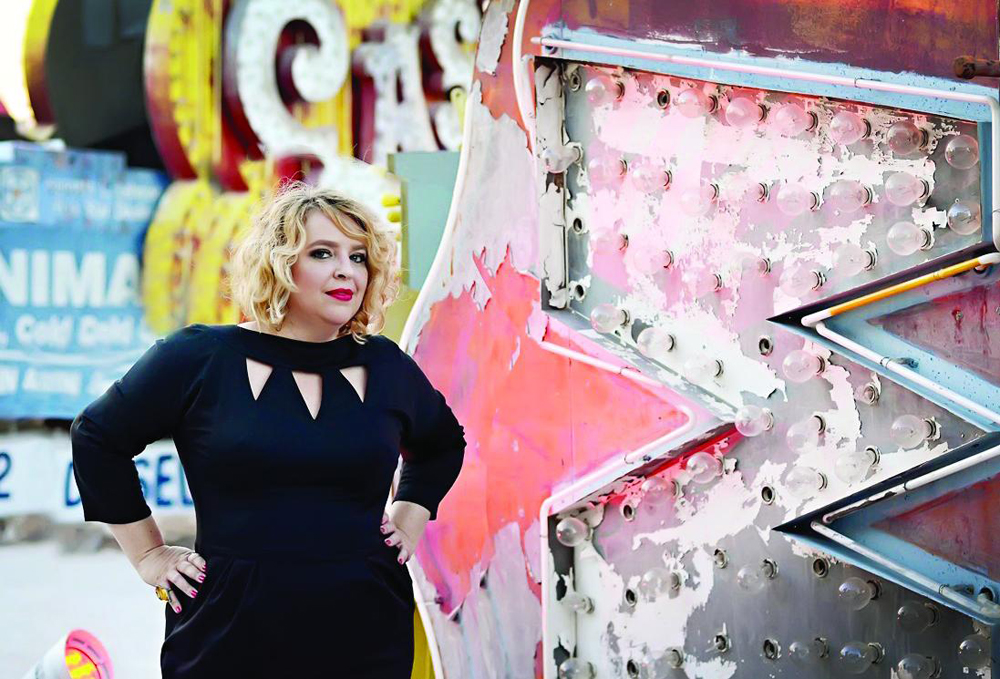 Of the repertoire for the concert, Gauvin remarks that "sometimes you do a lot of rare works and things that people have never heard about, and that's wonderful… [but]a little bit of everything, that's what this career is made of. You don't always [need to be]scratching your head and being serious and contemplative, and so on." One of the challenges with a program of one-off arias is to imbue them with a significance that goes beyond a beautiful melody, or flashy passage of coloratura. 
"You have to put yourself in the situation immediately. And it's that much more difficult when you just have the aria. Obviously, it helps when you've done a role— [when]you've done it several times [and]you can quickly put yourself into context." For audience and performer alike, "that's what makes it exciting and interesting to watch. When somebody is definitely right there in the moment." Although opera is central to Gauvin's career (albeit sadly for Canadian audiences, almost exclusively in Europe), she is an equally prolific recitalist. The ability to subsume herself in the text of a song has always been something the soprano has striven for, and helps her in a program consisting of arias performed outside of their natural context. "When you're working with song, you only have 2½ minutes, three minutes, four minutes, 4½ minutes to sell a song. So it's kind of the same thing, isn't it? It's just you have to find that space, be connected to it. Nobody wants to hear a shopping list. Nobody wants to hear people singing [just]notes. They want to be moved. So that's what I strive for always."
Art song has been a big part of Gauvin's pandemic activity, heavily involved as she is in recording Atma label's latest large-scale project, the complete songs of Jules Massenet. This follows in the footsteps of the company's other recent l'intégrale sets of the songs of Poulenc and Fauré. "I think we're 40 songs away now [the last, to be recorded this April]. Over 350 songs, can you imagine?" Gauvin chuckles. She ­continues with the observation that Massenet used songwriting as a kind of "laboratory for his operas. A lot of them that I sang are like ­scenas. And I got the bulk of the songs. I think I said, when I'm done, I made like 60 songs or something!" The monumental set is scheduled to be released this fall. 
Montreal audiences can hear Karina Gauvin sing Handel with the Orchestre ­classique de Montréal on April 28 at UQAM's Pierre-Mercure Hall. www.orchestre.ca
This page is also available in / Cette page est également disponible en:

Francais (French)