This page is also available in / Cette page est également disponible en:

Francais (French)
#_EVENTTYPES placeholder matched
#_EVENTCLASSIFICATIONS placeholder matched
Date/Time
Date(s) - 30/01/2020
8:00 pm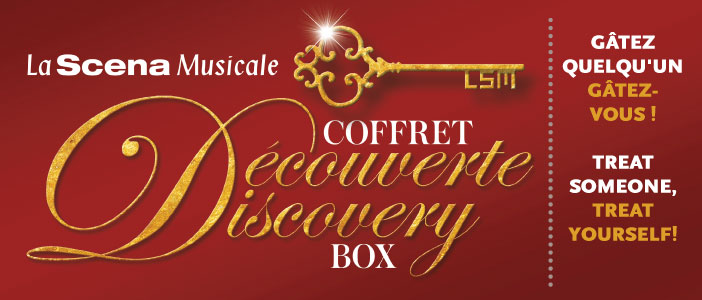 Location
Théâtre Maisonneuve
Price Range
$30-71
Event Artists
No Information
Phone Number
514-842-2112
Event Facebook
https://www.facebook.com/events/2284859478501843/?acontext=%7B%22source%22%3A5%2C%22action_history%22%3A[%7B%22surface%22%3A%22page%22%2C%22mechanism%22%3A%22main_list%22%2C%22extra_data%22%3A%22%5C%22[]%5C%22%22%7D]%2C%22has_source%22%3Atrue%7D
PRODIGIEUX NOUVEL OPUS
Réjouissant recueil chorégraphique, RADICAL VITALITY, SOLOS ET DUOS agence un ensemble éclectique de trois courtes créations originales ainsi que de fragments d'œuvres devenus autonomes sur lesquels la chorégraphe pose un regard nouveau. Tous sont unis par l'éclat de la gestuelle si distincte de Chouinard. D'un tableau à l'autre, dans un perpétuel balancement, s'entrelacent le tragique et le comique, la tendresse et la cruauté, la vulnérabilité et la force, le gracieux et l'étrange. Avec ses allures d'anthologie, la pièce témoigne d'une longue et profonde démarche de création qui s'émancipe depuis des années aux quatre coins du monde. Portés par les corps d'inter prètes magnifiques, la vitalité, l'humour et la flamboyance de Marie Chouinard y rayonnent de tous leurs feux. Du grand art !
PRODIGIOUS NEW WORK
A delightful choreographic collection, RADICAL VITALITY, SOLOS AND DUETS is an eclectic anthology of three short original works combined with standalone excerpts from historical pieces the choreographer has reconsidered from a fresh perspective. All the elements are united by the brilliance of Chouinard's distinctive movement vocabulary. From one vignette to the next, in constant alternation, the work interweaves tragedy and comedy, tenderness and cruelty, vulnerability and strength, the graceful and the strange. With its appealing retrospective approach, Radical Vitality, Solos and Duets bears witness to a long and profound creative process that has evolved over many years and in every corner of the world. Given masterful expression by magnificent performers, Marie Chouinard's vitality, humour and flamboyance shine out with dazzling radiance. This is great art!
Categories
Types none
Classification of ensemble/soloist none
This page is also available in / Cette page est également disponible en:

Francais (French)