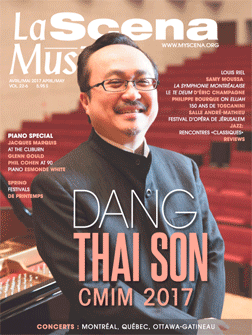 This page is also available in / Cette page est également disponible en:

Francais (French)
This February 7, 2017, it was a celebration of the excellence of performance and artistic creation and the Conseil Québécois de la Musique, under the presidency of Robert Leroux, thanked the artists who contributed.
Collectif9, with their youth and dynamism, were entrusted with the opening performance by the CQM. This great ensemble demonstrated that classical music demands a lot of effort. Their interpretation of Brahms required an exceptional form and a collective discipline.
And for 2016, young performers were not shy to take their place in the spotlight.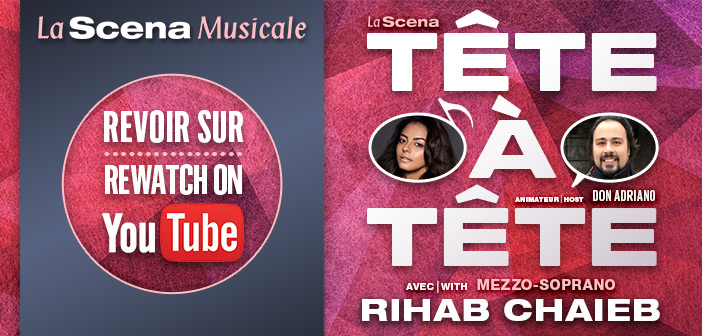 Beth McKenna received the prize for the Concert of the Year – Jazz and World Music for Home Montreal.
Ballet-Opéra-Pantomime, a young company, has been given the Opus for Discovery of the Year.
Longueuil's Théâtre de la Ville, which was a few days away from its 21st birthday, has been recognised as a multidisciplinary presenter.
This was a 20th Anniversary Gala filled with performances, including that of Madame Lorraine Desmarais with a beautiful tango on piano. A small wink to L'Année Jean Derome was offered by the Quasar saxophone quartet, dynamic and fun between each prize remittance.
Cellist Stéphane Tétreault and the talented pianist Lysandre Ménard interpreted a work by Schumann. Flamboyant and generous, Karina Gauvin performed in a beautiful offering accompanied by Michael McMahon at the piano.
The Conservatoire de musique de Montréal's brass ensemble was responsible for the closure of this exceptional day.
The Prix Opus gives away more than $30 000 in prize money.
Chants Libres, for the Trials of Patricia Isasa, has received the Prix Opus for the Concert of the Year – Modern Contemporary Music.
Julie Boulianne, mezzo-soprano, has received the Prix Opus for the best performer of the year.
The Montreal Symphony Orchestra obtained three trophies, including one for the Production of the Year – Young Audiences, This prize is accompanied by an award of $5000, offered by the Department of Culture and Communications of Quebec, for Le Bal des enfants – L'aventure espagnole de Don Quichotte (The Children's Gala – The Spanish Adventure of Don Quixote).
Denis Gougeon came to collect the prize for Premier of the Year and the award for Concert of the Year – Multiple Programs went to I Musici.
André Hamel was named Composer Laureate of the year, an award accompanied by a $10,000 scholarship offered by the Conseil des arts et lettres du Québec.
Yannick Nézet-Séguin presented the award for International Success to Charles Richard-Hamelin.
The Concert of the Year – Regions prize, with a value of $5000, went to Vues d'Espagne, Concerts aux Îles du Bic.
Jacques Clément has received the Hommage award for the whole of his career. You can find an article about this tribute in our February 2017 issue.
Our criticisms and articles in link with the latest Opus: http://myscena.org/fr/dino-spaziani/le-20e-gala-des-prix-opus-du-conseil-quebecois-de-la-musique/
All the details of the 20th Opus Prizes here: http://cqm.qc.ca/1232/Laureats_an_20.html 
Translation: Davide V
This page is also available in / Cette page est également disponible en:

Francais (French)