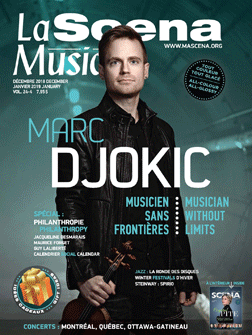 This page is also available in / Cette page est également disponible en:

Francais (French)
by Marc Chénard, Benjamin Goron et Éric Champagne
Jazz at the movies
The Romance of Improvisation in Canada / Justin Time – JTR 8613-2
Given the fact that jazz and motion pictures were born around the same time, their histories intertwine in so many ways. For one, there is no shortage of movies with jazzy soundtracks, and loads of jazzers have ¿contributed to them, as players and composers. But the opposite is also true, when musicians have turned to soundtracks as vehicles to improvise on. This recording is one such example. Its mastermind, James K. Wright, is not a musician but a writer. He is the author of a soon-to-be-published biography of composer Eldon Rathburn (1916-2008), an NFB staffer in the days they had those. Five solid Canadian musicians pay tribute to Rathburn in this 45-minute side. Toronto trumpeter Kevin Turcotte shares frontline duties with native Ottawa ­saxophonist Petr Cancura, the all-Montreal rhythm section comprising Marianne Trudel, Adrian Vedady and Jim Doxas. The group tackles nine pieces, one divided in three short tracks, and does so with much aplomb, as if they had worked their ­material out on tour first before entering the studio.
Phillip Johnston
The Adventures of Prince Achmed – Asynchronous Records – 004

Known to some as the leader of the sometimes humorous-sounding ­Microscopic Septet, American saxophonist Phillip Johnston left his country a few years ago to start a new life in ­Australia. No stranger to film music, he has written scores for ­vintage and somewhat obscure silent movies, such as the one recorded here. Its title was lifted from a flick said to be the oldest feature-length animated film, produced in 1926 by Lotte Reininger, a cinematographic work based on the Tales of the One Thousand and One Nights. ­Johnston hired three of his new compatriots to play his whimsical score before adding some ­pre-recorded loops and samples and then overdubbed drum parts. Unlike the previous album reviewed, there is not that much improvisation during the 66 minutes of running time, but the dozen compositions are better developed than ­perfunctory movie music vignettes. While the music stands nicely on its own, seeing both film and music together would surely enhance the listening experience.
Tributes
Andrés Vial plays Thelonious Monk
Sphreology (Vol.1) – Chromatic-Audio 111 417
Another Monk tribute, you say? What more could be done with the music of that jazz icon? Pianist Andrés Vial can think of one…reason that is, namely, to dust off the lesser-known items penned by the High Priest of Bop – whose musical mysteries are now revealed in a fakebook of his complete works. Tunes like Bluehawk, Coming on the Hudson, ­Introspection or Functional are but four of the 10 rare nuggets packaged here. (If you did not know, one German quintet went through that whole book in a marathon concert recorded for the ­Intakt label a decade ago. Closer to home, the Trio ­Evidence has already issued three albums of Monk covers.) The leader of this date shares the spotlight with New York guitarist Peter Bernstein, backed alternatively by a Montreal and a New York rhythm section. The players are obviously enjoying themselves, but some listeners may yearn for the maestro's quirks that made his music so endearing. Since this is Vol. 1, should we expect Sixteen, Boo Boo's Birthday or Two Timer in Vol. 2?
Joe Magnarelli Quintet
If You Could See me Now – Cellar Live CL04818

While Monk's position in history is assured, Tadd Dameron has fallen through the cracks. Apart from being born the same year (1917), both were composerswho ­contributed to the bop lore, Monk standing out much more as a pianist than Dameron (who esjust comped behind others). ­Vancouver's Cellar Live label, specializing in hard-bop remakes, has assembled a classic quintet around New York trumpeter Joe Magnarelli in its bid to rescue that modestly gifted pianist from oblivion. Of the nine tracks that run a little over an hour, Lady Bird and the album's title cut are the best known. ­Listening to this record is like ­witnessing the past all over again, without an ­ingredient missing, right down to the final drum solo on the closing number. For all of its good ­intentions, recycling music this way betrays a ­certain lack of musical ideas. For the real deal, there are always Dameron's own recordings of the 1950s, or alternately, the group Dameronia three decades later, spearheaded by drummer Philly Joe Jones. MC
Orchestral Takes
Hard Rubber Orchestra
Kenny Wheeler : Suite for Hard Rubber ­Orchestra (featuring Norma Winstone) / Justin Time – JTR 8614-2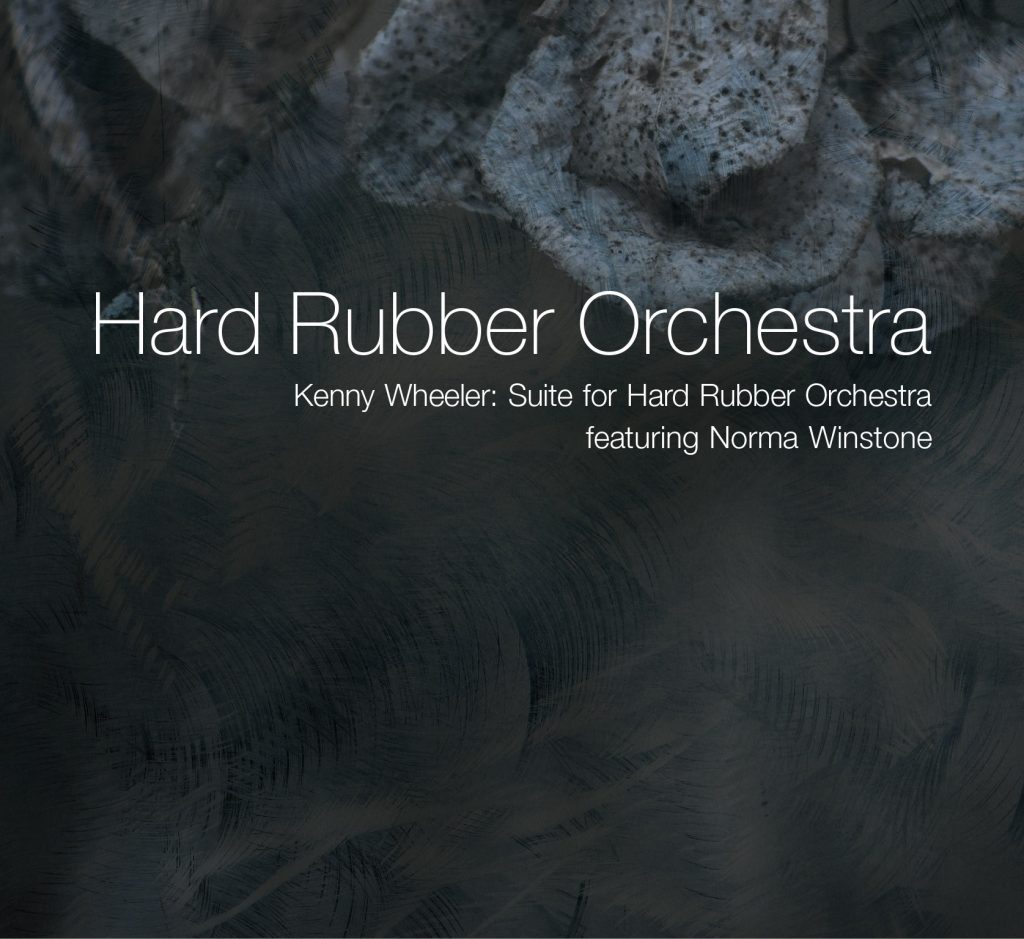 Led since its inception in 1990 by trumpeter and composer John Korsrud, Vancouver's Hard Rubber Orchestra performs the final work by the late Kenny Wheeler, also a trumpeter. Long before his ­passing in 2014, this native Canadian who made his career in Great Britain was acknowledged as one of the greatest and most influential composers and arrangers in modern jazz, his Music for Large and Small Ensembles for ECM in 1990 being a masterpiece. The same can be said for this new release. The performers seem to be ­engrossed by the music, their commitment to it transcending mere technical display. At 33 ­minutes, this multi-movement work unfolds like a splendid story, with lush orchestral passages interspersed by ethereal solos. The constant sway between written and improvised passages ­provides relief within a slightly baroque concept, but the rendition is totally contemporary. Kenny Wheeler has graced us with the pleasure of this penultimate work, and a most sensual ode it is.
Ingrid Laubrock
Contemporary Chaos Practices / Intakt CD 314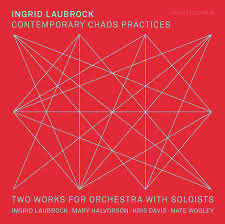 Take note: This is no jazz album. Instead, it may well be a hallmark of symphonic jazz for the new century. Highly touted as a saxophonist, Ingrid Laubrock is also quite a composer. She has penned two ambitious orchestral works that not only bridge the gap between jazz and contemporary music but are delivered with conviction. Her scores are infused with the rhythmic ­fluidity of jazz as well as its improvisational element, with some passing touches of noise music added into the mix. Conversely, her more classicist way of building sound masses with the predominantly wind-based chamber ensemble is as nimble as it is arresting: ­Lutosławski-like harmonies surface here, Varèsian clusters appear there; elsewhere, there are massive sound blocks Ligeti surely would not have thumbed his nose at, Ivesian-derived polymetres, even musical ambiances reminiscent of vintage Hollywood potboilers. All told, the very success of this merrily ­organized mayhem measures up to the artist's level of ambition. A must-hear! EC
Éric Champagne is a Canadian composer, whose latest work, Der kleine Prinz (based on the story by Antoine de Saint-Exupéry) was premiered in Berne, Switzerland, in late October.
Tenors + 1
Don Byron, Aruán Ortiz
Random Dances and (A)tonalities / Intakt CD 309

The pairing of New York tenorman and clarinetist Don Byron with native Cuban ­pianist Aruán Ortiz sounds like a well-worked-out encounter. Notwithstanding his jazz chops, the former is known for his forays into klezmer and ­German romanticism. No less eclectic, the latter has rubbed shoulders with members of the AACM. This versatility allows both of them to take on the music of such luminaries as ­Mompou and Bach from the classics, with Ellington and Geri Allen from the jazz side. Rounding off the program are originals, Byron's more poetic and evocative in tone, Ortiz's more cerebral but still sensual. Never ones to hurry, they seem to linger on each note as a way of getting better acquainted. At times, they lose focus a bit, only to fall back better on their feet. This recording is like a canvas overlaid with impressionistic, abstract and ­geometric shapes, with a few blanks left for added meaning. As such, the music is elusive, full of questions and only hints of answers, but still successful for all of its mystery.
Mark Turner Ethan Iverson
Temporary Kings / ECM 2583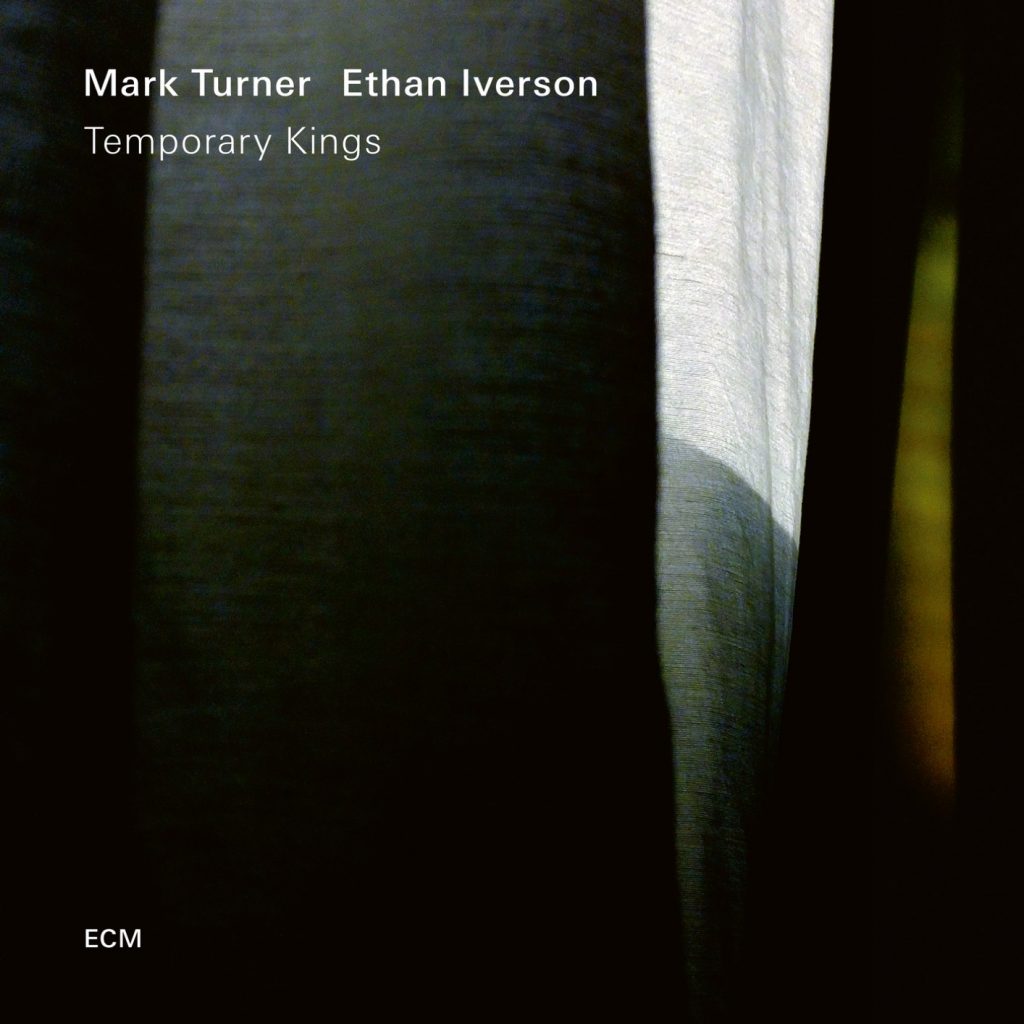 When this duo met last year in the ­confines of a radio studio in Lugano, Switzerland, their paths had crossed several times since their first meeting back in the late 1990s. Unlike previous encounters, this one is ­subdued, the setting allowing them to converse as they please, away from the crowds. As if time stood still around him, pianist Iverson lets the music unfold without haste, Turner cajoling it with his warm and velvety tenor sound. Both have contributed pieces to this set, the only exception being the lesser-known Dixie's Dilemma by Warne Marsh, a shared idol of theirs. With lots of breathing space, the players are all ears. If at times they appear to lose the thread, they do not fret about it. In painterly terms, their offering is the sonic equivalent of a sophisticated pointillistic tableau, on which Turner dots his colours as the impressionist Sisley would have, or that other Turner, William by his first name. A musical lagniappe to be leisurely enjoyed, note by note, like a hot Swiss chocolate. BG
Quartets now
Michael Formanek Elusion Quartet
Time Like This / Intakt CD313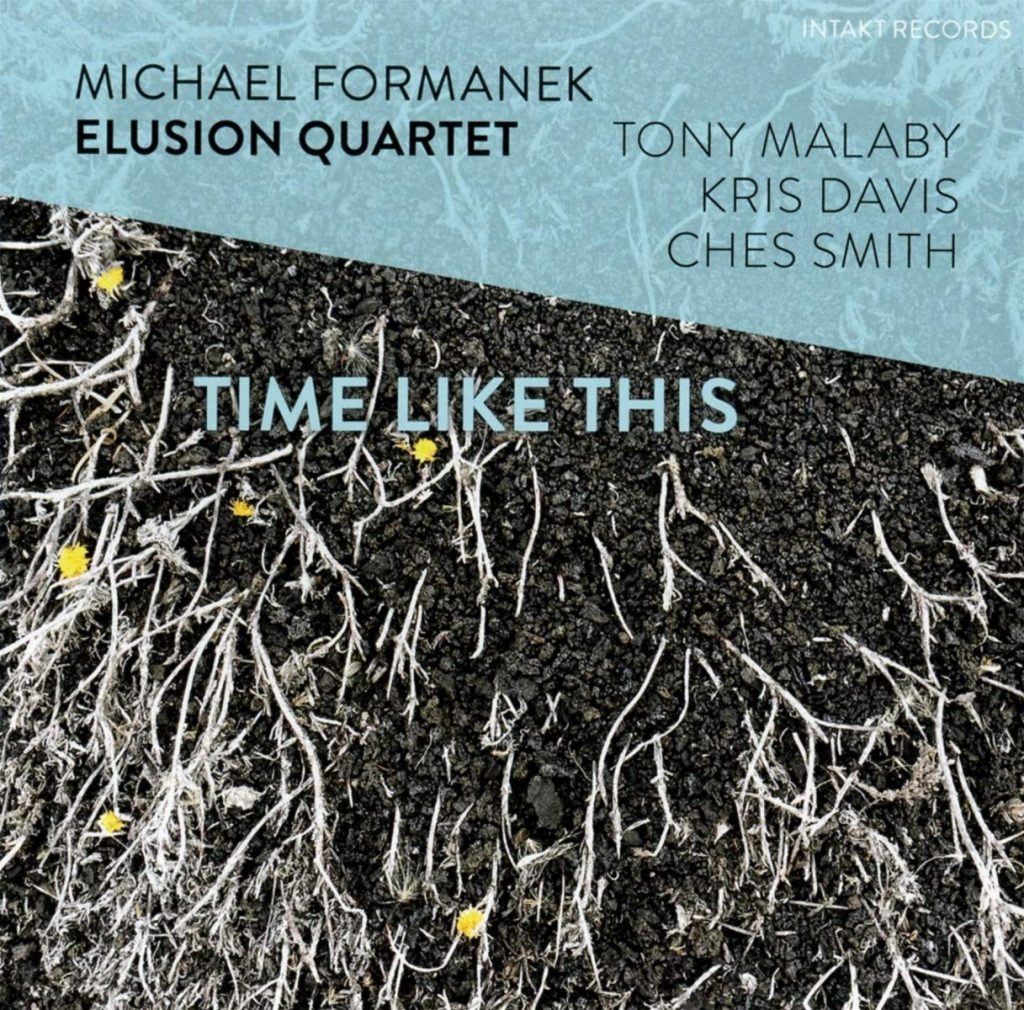 Profiled in this ­section a month ago, tenor saxophonist Tony Malaby is heard in this new album with three ­familiar associates, pianist Kris Davis, drummer and ­vibraphonist Ches Smith and double bassist Michael Formanek, who leads the group and provides all of the music (seven pieces spread over some 53 minutes). As in all Intakt releases, the liner notes are a welcome read, especially in this case, where the bassist gives a few insights on some of the pieces. His quartet is very much a prime example of today's take on contemporary jazz, one whose emphasis is more on the group than its individual contributions. In this sense, today's jazz differs from that of the past, when strong personalities dominated groups to the point of casting sideman into mere supporting roles. Some may miss those days of great virtuoso soloists, and wonder if jazz like that is still possible, but today's realities are different. Music now is not like music then, because today's mindset is not as competitive as it is collaborative.
Lawful Citizen
Inner Combustion / Artist Produced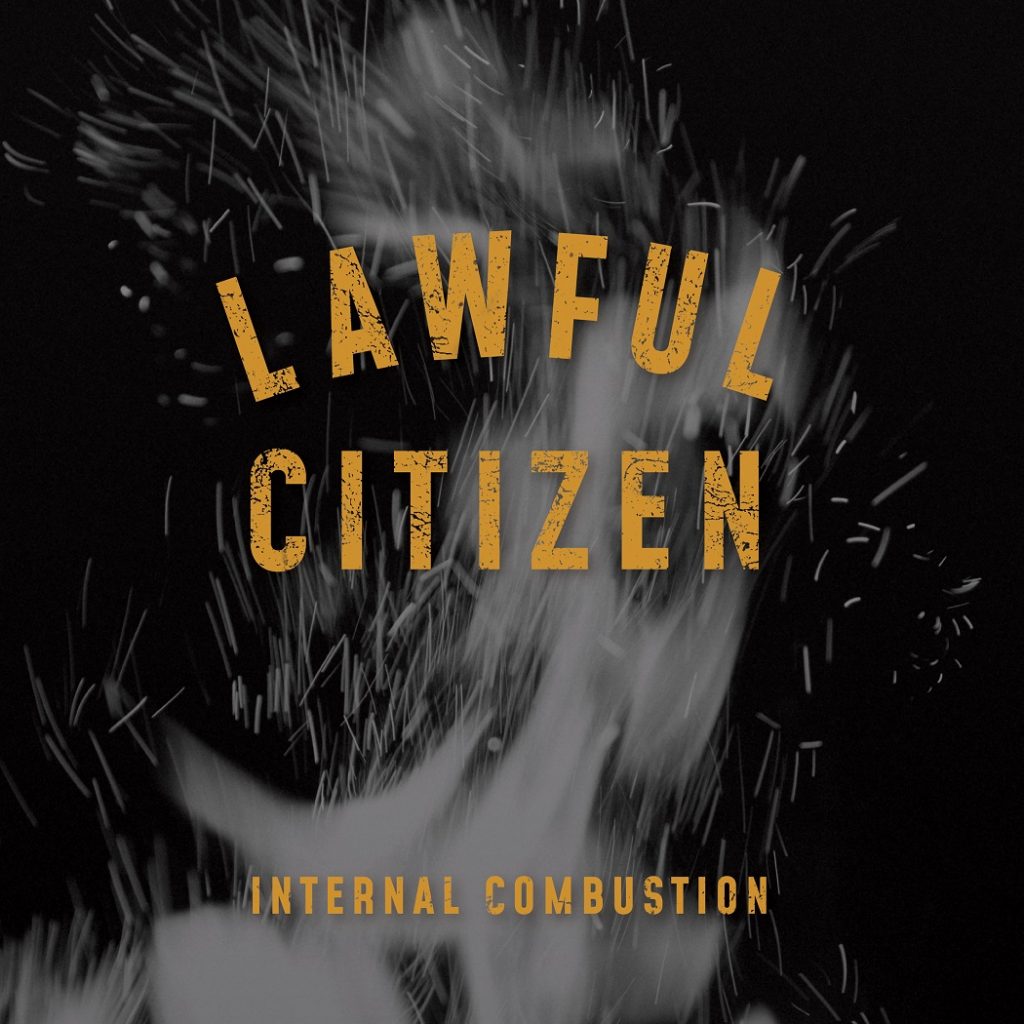 By virtue of its name, this Montreal-based foursome is very much in keeping with a trend in contemporary jazz, one where groups are identified collectively rather than by any one person. Yet, tenor saxophonist Evan Shay is its most prominent voice, both as soloist and seemingly as main composer of all eight tracks of this band's debut. His sidemen, playing electric, bass, electric guitar and drums respectively, provide solid backing for the leader who runs the whole gamut, from breathy whispers to all-out assaults. Luckily for them, they happened to have launched their album in concert at this writing deadline. Hearing both in short order is especially interesting, in that one notes how their music sticks to a very set game plan, even in its wildest moments. They are all music-school trained jazzers, yet their approach is anything but scholarly, as it draws as much from rock, punk and electronica than it does from jazz. All the more power to them, and all the more pleasure for listeners with big ears. (www.evanshay.com) MC
Music By Five
Myra Melford's Snowy Egret
The Other Side of Air / Firehouse 12 FH-04-01-029
From her Chicago roots, pianist Myra Melford first gained prominence after her move to New York. In 2004, she moved to California to take up a teaching position. This move has not curtailed her dual career as a performing and recording artist. Far from it. Her current group, called Snowy Egret, already has an album to its credit; this follow-up appeared early in the fall. Back in the fold are the ­formidable drummer Tyshawn Sorey, the dual guitarists Liberty Ellman on amplified acoustic, Stomu Takeishi on bass, and Ron Miles on cornet. This generous 66-minute side is divided into ten tracks, all of which focus on the compositions of the leader. Her pieces go beyond the structures of standard jazz tunes where a string of solos are bookended by the theme and its reprise. Instead, they are ­broken up by interludes for freer interactions within the group. As such, there is very much a loose sense of togetherness at work here, but one where each musician is always thinking in terms of the group rather than at its expense.
Ernesto Cervini's Turboprop
Abundance / Anzic Records ANZ-0063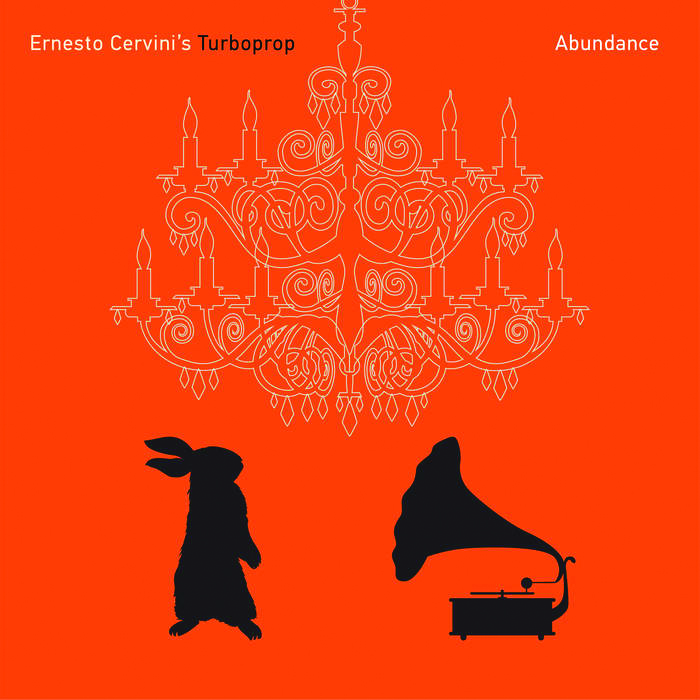 Toronto's jazz scene sometimes gets a bad rap. Often perceived as rather staid, it has still ­nurtured a broader range of musical offshoots in recent times, some well within the mainstream fold, others a little more out there, or edgy if you will. Drummer Ernesto Cervini's band Turboprop is closer to the tradition, but has some inclinations to the latter. In fact, it is the leader himself who provides much of the bite, as he fires up his charges through his six originals and two covers (the Arlen standard My Shining Hour and, lo and behold, another Dameron item, Tadd's Delight). Guesting is New York tenorman Joel Frahm, who fits in well with his front-line partners Tara Davidson on sax and trombonist William Carn, but does not stand out particularly as a soloist. The 46-minute playing time may seem a tad short, but then again, who wants to hear yet another hour-plus program? While it is true that less is more, as the old saying goes, this disc left me yearning a bit, and wishing to hear them stretch out a few numbers. MC
Translations by Marc Chénard
This page is also available in / Cette page est également disponible en:

Francais (French)