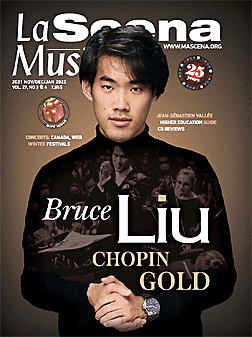 This page is also available in / Cette page est également disponible en:

Francais (French)
Can there be anyone even casually aware of contemporary serious music who hasn't encountered the Kronos Quartet? For 48 years, their sounds have ­resonated outward, along with the sonority of that mythic-sounding moniker that seems to evoke ­titanic energies, even the mystery of time itself.
And while their music was suspended by COVID-19's near universal freezing-over of time, a rising thaw now brings Kronos-­redivivus – active again, alive as ever.
Origins
The Kronos origin story dates to 1972, with an adventitious encounter between a young ­musician named David Harrington and a ­certain provocative piece of music.
"I heard this music on the radio," recalls Harrington, now a youthful 72-year-old. "It ­involved things of which, as a 23-year-old American violinist, I had no knowledge."
The music was George Crumb's 1970 Black Angels, an epically harrowing concatenation of diabolic electric string flageolet harmonics, eerie sul ponts and ferocious glissandi, all abetted by gongs, finger cymbals, and shouts and whispers in several languages.
"I didn't have any choice," says Harrington. "I had to play that piece."
Taking on first violin, Harrington recruited like-minded colleagues to fill the second violin, viola, and cello positions and, with a first 1973 foray into Crumb's chthonic soundscape, ­Kronos was launched, however tenuously.
Making It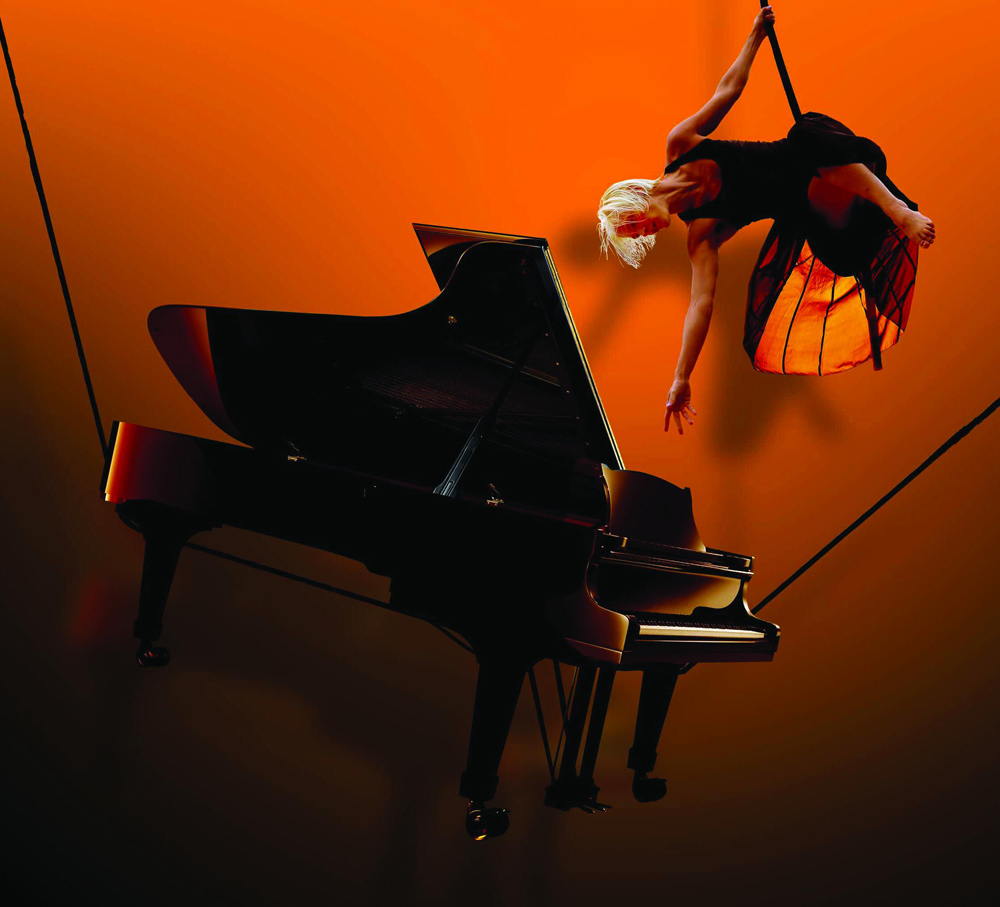 "The first years were verging on impossible," Harrington recalls. But, largely by dint of ­artistic director Harrington's propulsive and uniquely syncretic musical instincts, Kronos has effloresced over the decades into a multi-pronged enterprise of globetrotting concerts (from the ­intimate to the spectacular); multi-genre album recordings; film soundtrack gigs; important commissioning initiatives for composers both new and established; and collaborations with artists from a dizzying array of genres and ­cultural traditions – Western and Eastern, ­classical to quirky, Bollywood to grunge to folk to country to punk to rock – all of it distinguished by Kronos' trademark penetration and nuance.
"They were a godsend to me," says composer Terry Riley, who has collaborated with Kronos multiple times over 40 years. "The first time I heard their music, I was blown away by the energy."
"Sometimes I hear myself, the voice inside me, from them," says Iranian-born vocalist and composer Mahsa Vahdat, who created the song album Placeless with Kronos in 2019.
In a Time of Pestilence
"What happened in March of 2020," ­recalls Harrington, "was like I lost my ­instrument." Bereft of the in-person synergies on which Kronos had thrived, the group had to find new ways of working.
"We have done what we had to do to keep the spark alive," Harrington explains. "We ­discovered we can continue making recordings, editing and mixing in real time, from great ­distances" – practices common in pop music, but never tried by the highly collaborative and interactive Kronos.
Initially, "the number of takes that had to be done to accomplish anything was enormous," says Harrington, but the learning curve paid off. Indeed, Kronos' recently released track, Ms. Vahdat's plaintive "Vaya, Vaya," was ­assembled from separately and remotely recorded tracks.
Channeling Haydn
"I don't really think of myself as a violinist," says Harrington. "I'm a quartet player."
The remark points to Harrington's ­fundamentally heterodox definition of the ­quartet. Harrington regards the term less as ­referring to a compositional structure (allegros, rondos, standardized key changes) so much as to the aggregated players ­themselves – the organic simultaneity of performers constituting an ­exquisitely ­supple, unitary musical instrument.
"Several years ago," recalls Harrington, "Kronos played at the Esterházy Palace, where Haydn wrote many of his greatest quartets. My inner Haydn had a big smile on his face when we were playing music by [1930s] Mississippi-born blues singer Geeshie Wiley."
"What Haydn accomplished," says ­Harrington, "was to make something that could be appreciated by people from all over the world" – a vehicle capable of expressing musical ideas across a boundless spectrum of styles and forms.
Lemurs Entertain You
"Two days ago," Harrington confides, "I heard a chorus of lemurs from Madagascar. I thought, 'I've never heard anything like this – I love it!'"
Harrington is patently a connoisseur of outré aural experience. But he is quick to assert that there is music he does not like. "It would be totally inaccurate to say Kronos does anything and everything," he says. "We're incredibly selective."
Laws of Attraction
And just what are Harrington's selective criteria?
"It's really simple," he says. "If it doesn't magnetize, it doesn't become part of our work."
Exemplifying such magnetic music, Harrington points to the content of "Fifty for the Future," a nearly completed 10-year Kronos project.
"It's a mosaic of musical 'possibilities,'" ­explains Harrington – works of varying complexities written for and performed by Kronos, "with scores, parts and recordings available free of charge to musicians anywhere in the world."
Only a Number
Along with Harrington, Kronos' current ­membership includes violinist John Sherba, who joined in 1977; violist Hank Dutt, who joined in 1978; and cellist Sunny Yang, who has been onboard since 2013.
Eclectic, protean, brashly defiant of artificial artistic boundaries, Kronos might be ­regarded as giving cultural appropriation a good name. And as it nears 50, one can't help but marvel at its vigour, its capacity for ­reinvention and renewal.
Kronos, like time itself, goes on.
This page is also available in / Cette page est également disponible en:

Francais (French)