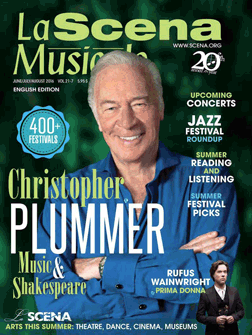 This page is also available in / Cette page est également disponible en:

Francais (French)
La Promenade des écrivains
In Québec city, from June 4 to September 25, La Promenade des écrivains invites you to discover the city in a different light, one inspired by writers. Guided tours for small groups allow visitors to follow the footsteps of writers while discovering texts inspired by their wanderings in the old capital. In June, two itineraries are offered: Limoilou, quartier libre and Jacques Poulin, les sentiers du réconfort. In July: Le petit monde de Roger Lemelin. In August: Montcalm, souvenirs d'hier et d'aujourd'hui and Le premier jardin d'Anne Hébert. In September: Romans-fleuves, les sagas de Québec. The visits, which take place on Saturdays and Sundays from 10:30 AM to 12:30 PM, are led by writer and literary journalist Marie-Ève Sévigny. www.promenade-ecrivains.qc.ca
Les Correspondances d'Eastman
The basic concept of Les Correspondances d'Eastman is simple: for a few days in the summer, visitors are invited to write letters that will be shipped worldwide free of charge. The festival also features guest writers who contribute to various public events. This year, the festival will take place from August 4 to 7. www.lescorrespondances.ca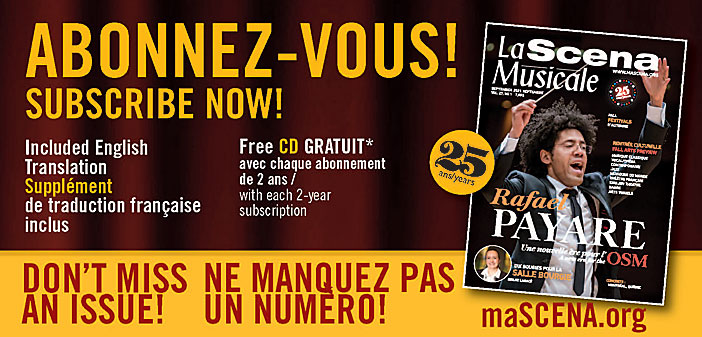 New Releases

Le club des miracles relatifs
Nancy Huston
Actes Sud/Leméac, 295 p.
The famous Canadian novelist launches a new novel with strong environmentalist undertones. Varian, the gifted and hypersensitive son of a sailor, suffers from his father's forced exile to Overnorth (a fictitious region in Northern Alberta) to feed his family. He leaves his native grey island (Newfoundland) to search for his father. A relevant summer reading, while fires burn in Fort McMurray…
Stadorama
Collective work
VLB Éditeur, 208 p.
The 1976 Olympic Games are celebrating their fortieth anniversary this year. So do the Olympic Park facilities and the famous stadium, hated, criticized, but also loved by Montrealers. Columnist Catherine Mathys's book brings together the views of 24 Quebec personalities on this famous Montreal landmark. Texts by architect Roger Taillibert, Robert Charlebois, Serge Bouchard, and others.
Éva Gauthier, La voix de l'audace
Normand Cazelais
Fides, 288 p.
High priestess of modern song, Canadian mezzo-soprano Eva Gauthier (1885-1958) was notably the first singer to sing Gershwin in concert. Well-known figure of the opera vanguard of the interwar period in New York, she performed Stravinsky, Ravel, Satie. Now forgotten, she is the subject of a fascinating reading on the exceptional life of one of our greatest singers. — Brigitte Objois
Glenn Gould ou le piano de l'esprit
Jean-Yves Clément
Actes Sud, Collection Classica, 176 p.
Writer, poet, and editor Jean-Yves Clément has penned several books on music, including Les deux âmes de Frédéric Chopin, Franz Liszt ou la Dispersion magnifique and Nuits de l'âme: 21 poèmes d'après les 21 Nocturnes de Chopin. This time, he tackles Canada's most famous an intriguing pianist. In Quebec bookstores on June 14.
Translated by Michèle Duguay
This page is also available in / Cette page est également disponible en:

Francais (French)