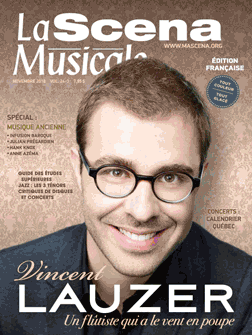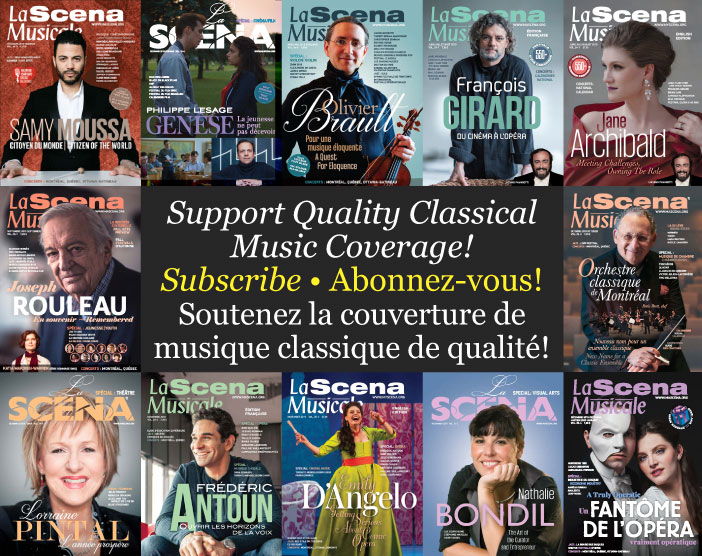 This page is also available in / Cette page est également disponible en:

Francais (French)
On the strength of last year's production of Nicandro e Fileno by Le Nouvel Opéra and Les Boréades, ATMA Classics has now released this Italian pastoral opera, never issued on record before. Composed by Paolo Lorenzani to a libretto by Phillipe-Julien Mancini, Duke of Nevers, the opera was premiered in September 1681 at the Château de Fontainebleau, a retreat occasionally used by Louis XIV and his loyal subjects.
For its time, the Italian style of the work was quite subversive. So much so that the king's personal secretary Lully forbade its use. And if that weren't enough, the subject matter was daring, even risqué. It tells the story of Nicandro and Fileno, two aging friends who agree to marry the other's daughter. But the young ladies will have nothing to do with this idea, as they are drawn to Lidio, a youthful womanizer.
By doing away with all theatrical elements, the recording allows the listener to focus more completely on the purely musical aspects of the work, including the vocal parts. The songlines are so delectable to hear, their virtuosic ornaments conveying the deceitfulness of the namesake protagonists and their female offspring. Suzie LeBlanc's translucent voice is a real treat, likewise the ever-subtle vocal arabesques of Philippe Gagné. Le Nouvel Opéra singers embrace the baroque vocal approach while giving full attention to the words of a work that steers through the emotional zeitgeist of those times, full of hope, tenderness and enthusiasm, yet laced with irony, treason and despair.
Kudos to Les Boréades for their command of this repertoire and the musicians who contribute exquisitely to the performance. Interestingly, Lorenzani's work is framed by an overture and chaconne by Lully, as if some kind of irony was intended to pit the Italian composer against a rival who so disdained him. Tensions build and subside throughout. Frequent tempo changes give an added sense of direction and soul to this pastoral work.
Given its many qualities, it would be hard to quibble with this production. Having lain dormant for more than 300 years, the Lorenzani work is an unequivocal success in this recording. It is something of a remote island appearing in an indomitable sea of French musical tragedies. Also worth noting is the 44-page booklet that includes the libretto in English, French and Italian. The recording itself is top-notch and does much to underscore the work's authenticity. Based on this precedent, we are eager to hear what these partners will do next.
Translation by Marc Chénard
This page is also available in / Cette page est également disponible en:

Francais (French)