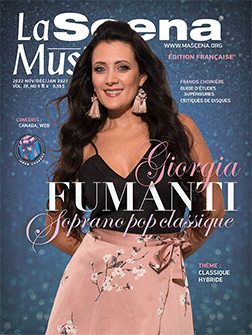 This page is also available in / Cette page est également disponible en:

Francais (French)
From Afar
Víkingur Ólafsson
Deutsche Grammophon, 2022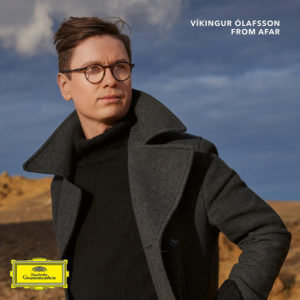 From Afar, which chronicles the musical life story of Icelandic pianist Víkingur Ólafsson, features 22 compositions played twice across two discs.
On Disc 1, the pianist capitalizes on the sensitivity of his recording device and the silence that permeates the works to call attention the grand piano's powerful reverb. This instrumental quality has a calming effect throughout the album, but especially in the third work, Bach's Sonata for Solo Violin No. 3. Ólafsson then uses that reverb to briefly put the listener on edge in György Kurtág's Harmonica, and he toys with these contrasting tonal effects in Bartók's 3 Hungarian Folksongs from Csìk. The first disc demonstrates the pianist's masterful tonal control: the works are all emotionally resonant on their own, and their power is only enhanced by Ólafsson's careful ordering.
The second disc, played on an upright piano, offers an experience that is more concerned with the immediate rather than the lingering sound. No work is more indicative of this difference than Ave María by Sigvaldi Kaldalóns.
When performed on the grand piano, the soft key presses make the song feel light and peaceful, but Ólafsson uses greater force on the upright piano, which lends the song a more sombre tone. Where the first disc showcases the beauty of the music, the second disc showcases the beauty of the performance.
This page is also available in / Cette page est également disponible en:

Francais (French)