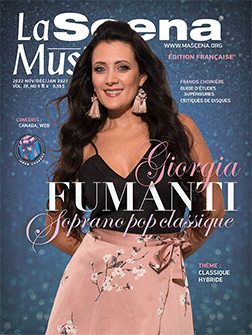 Eclipse
Hilary Hahn
Deutsche Grammophon, 2022
Hilary Hahn's overarching mission is to make classical music appealing to younger audiences, and Eclipse is yet another marker of success.
The album opens with the three parts of Dvořák's sweeping Violin Concerto in A Minor, a grand and dynamic work that sets an appropriately positive tone for Hahn's return after a pandemic-induced hiatus. Her violin performance, accompanied by the Frankfurt Radio Symphony, is passionate and honest. The listener can feel Hahn's uncertainty melt away as she becomes reaccustomed to the stage, an experience that is all too familiar to young members of the public reincorporating themselves into society.
The violinist's foray into Alberto Ginastera's Violin Concerto plays on the opposite end of the spectrum. Her hiatus may be over, but the pandemic is far from it, and so the concerto is somehow both intense and subtle. The dissonance of Hahn's instrument is punctuated by infrequent percussion and chaotic accompanying violins with the later addition of an out-of-place flute, all of which generates an unnerving and unpredictable atmosphere.
Hahn rounds out the album with the famous Carmen Fantasy, the added flair of which is sure to delight new and veteran audiences alike.