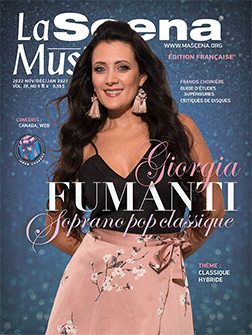 This page is also available in / Cette page est également disponible en:

Francais (French)
It has long been a familiar topic for discussion in ethics and aesthetics: does great art and artistry excuse bad behaviour? The question was often raised about Wagner and came to the fore again in evaluating conductors like Furtwängler and Karajan in the post World War II period. In our own time leading conductors of the stature of James Levine, Charles Dutoit and Daniele Gatti were removed from their posts for alleged sexual harassment. In the new film Tár the matter is worked over once again, but with a different twist: this time the artist under scrutiny is a female conductor, the fictional Lydia Tár.
Lydia Tár is the conductor of the Berlin Philharmonic. She was initially inspired by Leonard Bernstein, she studied hard, became a fine pianist, composer and ethnomusicologist, and worked her way up through the ranks of conducting posts. Now she is at the very top of her profession. In 2022 this is pretty unlikely although there is no question that female conductors are finding more and better opportunities than they did 10 years ago. The fact is, however, that there are no women heading major orchestras either in Europe or North America. The most successful today is Nathalie Stutzmann who just became music director of the Atlanta Symphony, and before that we had Marin Alsop in Baltimore. This season the Berlin Philharmonic has exactly two female guest conductors: Simone Young and the Baroque specialist Emmanuelle Haïm. But the film invites us to consider what might happen to a prominent female conductor should she be accused of some of the same charges which have descended on male conductors in recent years.

Lydia Tár is depicted as a super-confident, self-centred and often arrogant woman. We see her in interviews, rehearsing her orchestra, having business meetings, having lunch with friends and at home with her female partner, who also happens to be the concertmaster of the orchestra. The couple also has an adopted daughter.

In one long and telling scene Tár is seen working with young conductors. She is very hard on one young man and he ultimately packs up his things and leaves, cursing Tár as he goes. Later, a heavily-edited video surfaces which is clearly intended to show that Tár was cruel and insulting to the young man. But we saw the entire episode and might come to a different conclusion. The young man was not well-prepared and his ignorance of and lack of respect for Bach was remarkable.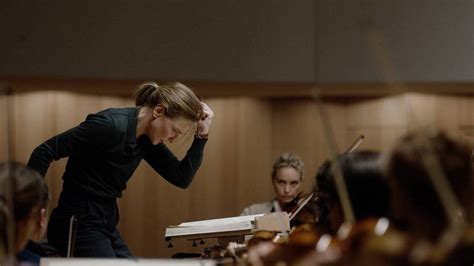 As the film unfolds Tár is tied to a case in which a young music student has committed suicide. She is also seen making difficult decisions which are taken badly by those on the receiving end. Ultimately, Tár is brought down by a string of accusations and loses both her positions and her adopted child. But she is not defeated. She is effectively shut out of the professional music business but moves to an unidentified Asian country and starts all over again – at the very bottom – conducting the soundtrack to a video game.

Did Tár deserve her fate? Was she guilty as charged? Was she a sexual predator? Did she use her position to prey on young women? Or did she do what other strong leaders do and get on with it? Would male conductors have been treated differently? On the whole writer/director Todd Field tells the story very well and gives us plenty to think about.

Field clearly knows the classical music business well but one might well feel that there is a little too much 'inside baseball' talk which might be incomprehensible to a general audience. And while much of the story is plausible there are at least two episodes that are way over the top and unnecessary.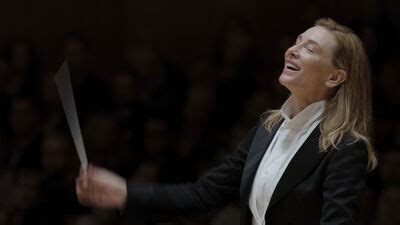 As every film buff knows by now, Cate Blanchett is a wonderful actress. She is quite credible as Lydia Tár and even carries off the brief conducting sequences with considerable assurance. Tár/Blanchett is seen rehearsing several passages from Mahler's Symphony No. 5, including the Adagietto movement featured in Visconti's film Death in Venice. There are also excerpts from Elgar's Cello Concerto. The Berlin Philharmonic does not appear in the film. The Dresden Philharmonic is used as a stand-in. Director Field employs the same trick used by Milos Forman in his film Amadeus. The music performances are played at ear-splitting volume and with greatly enhanced bass to give maximum effect. Apparently that won lots of converts to Mozart and might do the same for Mahler and Elgar. Not a bad thing.
Tár a film starring Cate Blanchett and directed by Todd Field. 2h 38m
This article was originally published in English in LSM Online on Oct. 24, 2022 and republished in the print issue of La Scena Musicale, 2022 November – January 2023.
This page is also available in / Cette page est également disponible en:

Francais (French)